The symposium featured three sessions: a panel on the social and political concerns and contexts of L.A. Rebellion filmmaking; a panel on the relations between Black creative practices in other media—from visual art to music—particularly in Los Angeles, and the effort to develop a distinctive and affirming Black film aesthetic; and a closing roundtable discussion placing the movement in multiple historical perspectives.
The event was the first of its kind to consider the work of the L.A. Rebellion filmmakers and will bring together pioneering critics and emerging scholars: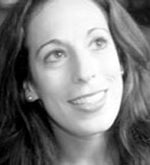 Allyson Nadia Field is an assistant professor of Cinema and Media Studies at UCLA. Her primary research interest is in race and ethnicity in American film, including non-theatrical film production, independent cinema, and Hollywood. Her research interests also include avant-garde and experimental filmmaking in Europe and America, transatlantic modernisms and global silent era cinemas. She is currently completing a book titled Filming Uplift and Projecting Possibility, on African American uplift films of the 1910s and the film production of southern agricultural and industrial educational institutions. She also co-curated the "L.A. Rebellion: Creating a New Black Cinema" exhibition. With Jan-Christopher Horak and Jacqueline Stewart, she is editing a book on the group titled To Emancipate the Image: The L.A. Rebellion of Black Filmmakers. In 2007-2008, she was a Sheila Biddle Ford Foundation Fellow at the W.E.B. Du Bois Institute for African and African American Research at Harvard University. She received an M.A. in Film and Television Studies from the Universiteit van Amsterdam and a Ph.D. in Comparative Literature from Harvard University.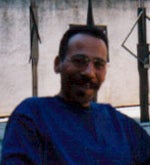 Ed Guerrero is associate professor of Cinema Studies and Africana Studies at New York University. Professor Guerrero's widely read books, Framing Blackness, and Do the Right Thing, in the British Film Institute's Modern Classics series, explore black cinema, its critical discourse and political economy. Professor Guerrero has also written extensively on black cinema, its movies, culture and politics for such journals as Sight & Sound, Cineaste, Film Quarterly, Discourse, Journal of Popular Film and Television, Callaloo and Ethnic and Racial Studies. He is also known for his research and writing on Blaxploitation as a genre and an historic cinematic moment. Ed Guerrero has served on numerous editorial and professional boards including Cinema Journal, Quarterly Review of Film and Video and the National Film Preservation Board of the Library of Congress.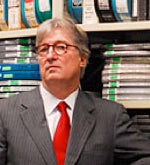 Jan-Christopher Horak is the director of UCLA Film & Television Archive. In addition to his long career in film archiving and curating, he has taught at universities around the world. He received his B.A. in History from the University of Delaware, an M.S. in Film from Boston University, and his Ph.D. from the Dept. of Communications at the Westfalische Wilhlems-Universitat in Munster, Germany. Horak has published numerous books, including Making Images Move: Photographers and Avant-Garde Cinema (1997), Lovers of Cinema. The First American Film Avant-Garde 1919-1945 (1995) and The Dream Merchants: Making and Selling Films in Hollywood's Golden Age (1989). In 2000 he founded Making Images Move. Journal of the Association of Moving Image Archivists, editing the first 12 issues. He is presently working on a book on designer and filmmaker Saul Bass, is co-curator of the "L.A. Rebellion: Creating a New Black Cinema" exhibition and is co-editing the upcoming book, To Emancipate the Image: The L.A. Rebellion of Black Filmmakers.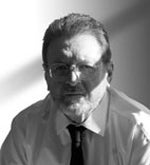 David E. James is on the faculty of the School of Cinematic Arts at the University of Southern California. He received his B.A. and M.A. degrees in English Literature from Cambridge University and an M.A. and Ph.D. from the University of Pennsylvania. His books include Written Within and Without: A Study of Blake's Milton (1977), Allegories of Cinema: American Film in the Sixties (1989), Power Misses: Essays Across (Un)Popular Culture (1996) and The Most Typical Avant-Garde: History and Geography of Minor Cinemas in Los Angeles (2005). He also edited To Free the Cinema: Jonas Mekas and the New York Underground (1992), The Hidden Foundation: Cinema and the Question of Class (1996), Im Kwon-Taek: The Making Of a Korean National Cinema (2002), The Sons and Daughters of Los: Culture and Community in LA (2003), Stan Brakhage: Filmmaker (2005), and Optic Antics: The Cinema of Ken Jacobs (2011). His teaching and research interests currently focus on avant-garde cinema, culture in Los Angeles, East-Asian cinema, film and music, and working-class culture.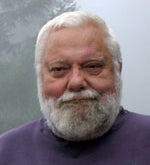 Chuck Kleinhans, co-editor of JUMP CUT: a Review of Contemporary Media, taught film and video at Northwestern University for over 30 years. His essays on independent experimental and documentary work develop an institutional and aesthetic analysis, and his articles on mass culture often address cross-cultural issues. He has published studies of Charles Burnett's films, Billy Woodberry's Bless Their Little Hearts, and Marlon Rigg's Ethnic Notions and Tongues Untied. An article on Ed Bland's pioneering The Cry of Jazz (1959) and an interview with Bland are forthcoming in JUMP CUT.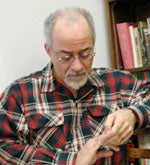 Michael T. Martin is director of the Black Film Center/Archives, professor of Communication and Culture and American Studies and adjunct professor of Latin American and Caribbean Studies at Indiana University, Bloomington. He is the editor-in-chief of the film journal, Black Camera. His publications include editor/co-editor of Redress for Historical Injustices in the United States: Slavery, Jim Crow, and Their Legacies; Studies of Development and Change in the Modern World; Cinemas of the Black Diaspora; and a two-volume work, New Latin American Cinema. His work has appeared in Film Quarterly, the Quarterly Review of Film and Video, Research in African Literatures, the Journal of Latin American Cultural Studies and Framework. More recent publications include an essay on Gillo Pontecorvo and Haile Gerima in Third Text, interviews with filmmakers Julie Dash in Cinema Journal, Joseph Gai Ramaka in Research in African Literatures, and Charles Burnett in Black Camera and interviews with Yoruba Richen in the Quarterly Review of Film and Video and Amy Serrano in Camera Obscura. He also directed and co-produced the award winning feature documentary on Nicaragua, In the Absence of Peace.
Samantha N. Sheppard (B.A. Dartmouth College; M.A. University of California Los Angeles) is a doctoral candidate in Cinema and Media Studies at UCLA. Recipient of the Eugene V. Cota Robles Fellowship, her dissertation is titled "Sporting Bodies, Displaying History: Black Embodiment and Performance in Contemporary Sport and Hip Hop Dance Films." Her research interests include race and embodiment in sports and dance films, African American filmmakers and representation, feminisms and film, theories of performance, and drag and popular culture.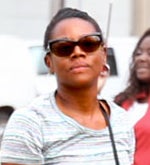 Cauleen Smith has received grants or fellowships from Rockefeller Inter-Cultural Media Arts Fellowship, the American Film Institute Independent Film and Videomaker Program, the National Black Programming Consortium, Artmatters, and Creative Capital, and a Western States Regional Fellowship. Her Most recent series of digital films, Remote Viewing and Other Ways of Seeing, opened as a one-person show at The Kitchen in New York in early 2011. A collection of her short structuralist films was presented in the 2011 Video Studio at The Studio Museum in Harlem. Her video response to New Orleans, two years post-Katrina, entitled The Fullness of Time, won the jury award for best film at the New Orleans International Film Festival. Her screenplay adaptation for the Martha Southgate novel, Third Girl From The Left is being produced by Washington Square Films, with George C. Wolfe attached to direct and Kerry Washington as executive producer. Smith is currently shooting an experimental psychogeographic film on Sun Ra, improvisation, and creative music in Chicago, IL. As acting associate professor in the department of Visual Arts at the University of California, San Diego, Cauleen formed the Year And Change Artist Residency in which she uses her academic appointment to explore notions of institutional transparency, collegiality, and creative social exchange.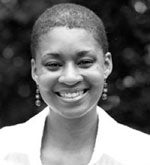 Jacqueline Stewart is associate professor of of Radio/Television/Film and African American Studies at Northwestern University. Her research and teaching focus on African American film, literature and culture, moving image spectatorship and exhibition, and the role of race in "orphan" media in need of preservation. Stewart is the author of Migrating to the Movies: Cinema and Black Urban Modernity (University of California Press, 2005), and her essays have appeared in journals including Critical Inquiry, Film Quarterly, and The Moving Image. She directs the South Side Home Movie Project, and is co-curator of the "L.A. Rebellion: Creating a New Black Cinema" at UCLA Film and Television Archive, as well as co-editing the upcoming book, To Emancipate the Image: The L.A. Rebellion of Black Filmmakers. She is currently researching the history of Black moving image preservation, and completing a study of the life and work of African American actor/writer/director Spencer Williams.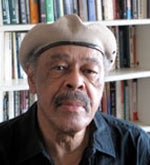 Clyde Taylor, Professor Emeritus, New York University, is author of The Mask of Art: Breaking the Aesthetic Contract, Film and Literature. He founded the African Film Society in San Francisco, 1976. His honors include an "Indie" Award for Criticism of Cinema of People of Color and Hall of Fame for Writers of African Descent.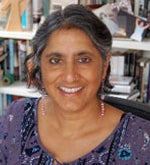 Monona Wali received an M.F.A. from the UCLA School of Theater, Film and Television in 1983 where she earned the Lynn Weston Memorial Prize. Her thesis film Grey Area was featured in many film festivals around the world, and was distributed by the Black Filmmaker Foundation. She co-directed and edited Maria's Story, a documentary about a guerilla leader in the Salvadoran Civil War. The film received national airing on P.O.V. in 1991, and the Blue Ribbon Edward R. Murrow award at the American Film Festival, among many other awards. Wali was born in Benares, India and currently makes her home in Los Angeles. She is a published short story writer, and is an adjunct faculty member at Santa Monica College, where she teaches creative writing. She volunteers with InsideOut Writers, an organization that offers creative writing classes for incarcerated youth.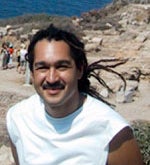 Danny Widener is an assistant professor of History at the University of California, San Diego, where he teaches African American history, cultural studies, and 20th century political radicalism. He began his educational career at the Echo Park-Silverlake Peoples' Childcare Center. He studied at Berkeley and New York University. He has written on the politics of black culture in postwar Los Angeles, Black-Latino and Afro-Asian issues and the Korean War. He is the author of Black Arts West: Culture and Struggle in Postwar Los Angeles.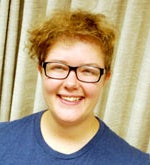 Morgan Woolsey (B.A. Smith College; M.A. University of California Los Angeles) is a first year Ph.D. student in the Musicology Department at UCLA. Recipient of both the CSW Irving and Jean Stone Recruitment Fellowship (2009-2010) and the Herb Alpert School of Music Fellowship (2011-2012), her work focuses on the intersections between studies of identity and music. She has presented work on the maternal voice in the modern horror film; race, class, sexuality, and gender in film music; and the articulation of gender-based anxieties in cinematic soundscapes. Other research interests include sound and music in oppositional/independent film cultures, the voice of the singer in avant-garde music, and the politics of representation in film music.