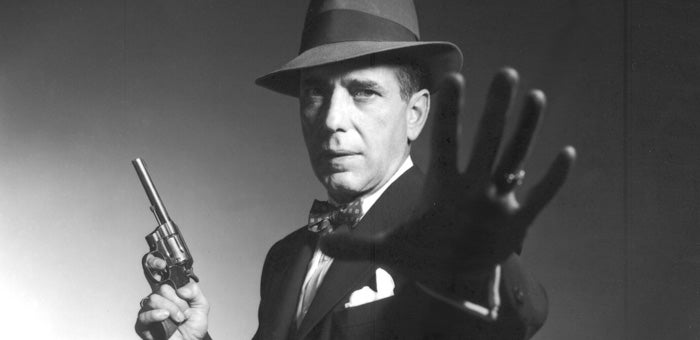 With over 300,000 films and television programs, and 27 million feet of newsreel footage, the UCLA Film & Television Archive is the world's largest university-held collection of motion pictures and broadcast programming.
For more information on our collections or to arrange research viewing, please contact the Archive Research and Study Center (ARSC).


Archive Catalog
To search UCLA Film & Television Archive's collections, please visit the Archive Catalog.
For a tutorial in searching the Archive Catalog, please download our Quick Start Guide (PDF).
After reviewing the Quick Start Guide, you may wish to review our Cataloging Department's Advanced User Guide (PDF), which offers detailed search instructions.
NOTE:  Due to an item's condition and format, many collection holdings can take up to 3-4 weeks or much longer to prepare for viewing. For this reason all research requests must be formally forwarded well in advance of any proposed visit. Some items listed in the catalog may not be available due to condition and/or format.
Motion Pictures
Motion Picture Collection Profiles
Material dating back to the 1890s, including:
Films from major studios including Columbia, Paramount, Warner Brothers and Twentieth-Century Fox
Industrials and sponsored films
Amateur films and home movies
Independent films from the Sundance and Outfest LGBT collections
Donations and deposits from institutions, such as:
American Film Institute
Academy of Motion Picture Arts and Sciences
Directors Guild of America
Stanford Theatre Foundation
Donations and deposits from renowned individuals, such as:
William Wyler
Stanley Kramer
Hal Wallis
King Vidor
George Pal
Rock Hudson
Television
Television Collection Profiles
Over 100,000 holdings spanning the entire course of broadcast history, such as:
DuMont TV
Primetime and Los Angeles area Emmy Award nominees and winners
KTLA newsfilm
ABC-TV Collection of over 20,000 titles, early television dating back to the late 1940s
Over 10,000 commercials
50 years of Hallmark Hall of Fame broadcasts
A significant collection of Golden Age anthology dramas
L.A. Rebellion
Beginning in the late 1960s, a number of promising African and African American students entered the UCLA School of Theater, Film and Television, recruited under a concerted initiative to be more responsive to various communities of color. A significant portion of the work produced by this esteemed group of filmmakers, including UCLA student films, independent shorts, theatrically-released motion pictures and television projects, is available for onsite research viewing by appointment. The Archive's major initiative to collect, conserve and provideaccess to titles relevant to the L.A. Rebellion is ongoing.
Hearst Metrotone News
Hearst Metrotone News Collection Profile
UCLA Film & Television Archive's Hearst Metrotone News collection is one of the largest newsreel collections in the world. It contains over 27 million feet of theatrically released newsreels, unreleased stories and outtakes that range in date from the beginning of the series in 1914 through 1968. In 1981, the bulk of the Hearst Metrotone News collection was donated to the UCLA Film & Television Archive along with the copyright for these materials.
News and Public Affairs Collection (NAPA)
NAPA consists of over 100,000 news programs and broadcasts taped off the air from 1979 to 2003. Programs held in the NAPA collection include: local Los Angeles news, network and cable nightly and morning news programs, and local foreign language news. The collection also holds extended coverage of important news events, such as 9/11.
NOTE: Our general collection catalog at http://cinema.library.ucla.edu also includes a significant number of television news and public affairs programming ranging from 1949 into the 2000s. Researchers interested in news and public affairs programming prior to 1980 must search the general collection. Researchers interested in broadcasts from 1980 - 2003 should search both the NAPA collection database and the general collection catalog.
Audio Archives
The Archive Research and Study Center (ARSC) audio collection consists of:
A wide selection of radio programming
Audio-only segments of special UCLA Film & Television Archive and UCLA School of Theater, Film and Television events
Unabridged interviews with 1970s era filmmakers conducted during the production of the IFC documentary, A Decade Under the Influence (2003)