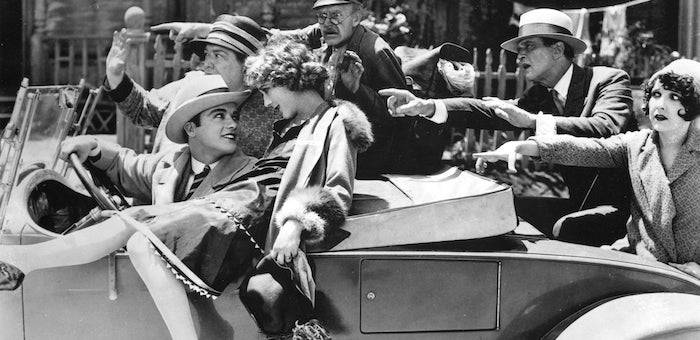 Besides its regular screenings in Los Angeles, UCLA Film & Television Archive also extends its programming around North America, providing films, television programs and newsreel footage to other archives, museums, universities and film festivals.
The 2017 UCLA Festival of Preservation Tour will begin in the fall — check back for updates.  Traveling titles will include:
Berth Marks  (1929)
Desert Hearts  (1986)
Dinah  (1932)
Good References  (1920)
He Walked by Night  (1948)
Los Tallos Amargos  (1956)
Moods of the Sea  (1941)
Open Secret  (1948)
Sons of the Desert  (1933)
Stranded  (1965)
The Jungle  (1967)
The Lost Moment  (1947)
The Murder of Fred Hampton  (1971)
The Plastic Dome of Norma Jean  (1966)
Tramp Strategy  (1911)
Trouble in Paradise  (1932).