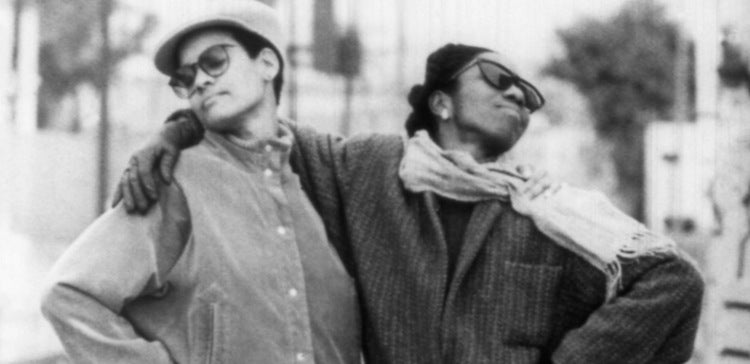 Cycles  (1989)     
A significant portion of the work produced by this esteemed group of filmmakers, including UCLA student films, independent shorts, theatrically-released motion pictures and television projects—as well as select interviews—is available for on-site research viewing by appointment at the Archive Research and Study Center, located in Powell Library on the UCLA campus. To arrange onsite research viewing, please contact the Archive Research and Study Center.
The Archive's major initiative to collect, conserve and provide access to titles relevant to the L.A. Rebellion is ongoing.
For a listing of L.A. Rebellion titles held at the UCLA Film & Television Archive, please consult the UC Library Search catalog. You may also wish to review the Archive's L.A. Rebellion Filmography for additional information. Titles in the Filmography marked with "Available for research at UCLA" can be viewed by appointment on the UCLA campus by contacting the Archive Research and Study Center.
For additional study, note that the Archive also holds many film and television titles by and about African Americans, as well as collections that can provide additional historical context to the issues and themes explored by the L.A. Rebellion, such as Hearst Metrotone News Collection and News and Public Affairs (NAPA).