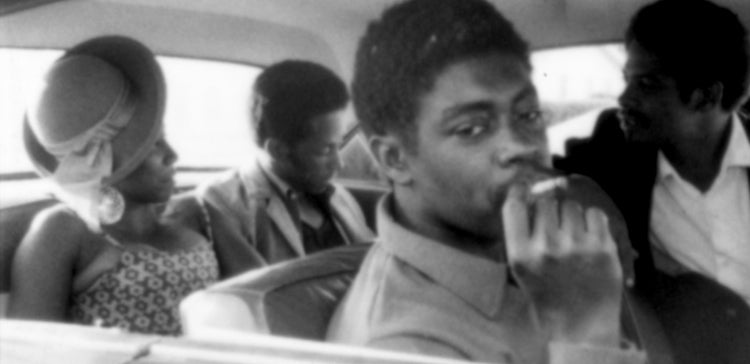 Several Friends  (1969)     


L.A. Rebellion: Creating a New Black Cinema  |  DVD Anthology
This is the first DVD set of the moving image legacy of the L.A. Rebellion, which has been created to further a sustained intellectual engagement with the movement as a social phenomenon.  While the L.A. Rebellion produced a host of feature fiction films and documentaries, the DVD set focuses on the many short films produced by the group, representing the broadest selection of filmmakers possible.  In making the DVD set available to institutions of learning for teaching purposes, UCLA Film & Television Archive hopes to keep the memory of this important movement alive for future generations.
L.A. Rebellion: Creating a New Black Cinema  |  Book
Edited by Allyson Nadia Field, Jan-Christopher Horak, Jacqueline Najuma Stewart.  Published by UC Press, 2015.
Winner of the 2016 Kraszna-Krausz Book Award for Best Moving Image Book
Winner of the 2017 Society for Cinema & Media Studies (SCMS) Award for Best Edited Collection
This collection of essays and oral histories examines the creative output of the L.A. Rebellion, contextualizing the group's film practices and offering sustained analyses of the wide range of works, with particular attention to newly discovered films and lesser-known filmmakers. Based on extensive archival work and preservation, this collection includes a complete filmography of the movement, over 100 illustrations (most of which are previously unpublished), and a bibliography of primary and secondary materials.  This is an indispensible sourcebook for scholars and enthusiasts, establishing the key role played by the L.A. Rebellion within the histories of cinema, Black visual culture, and postwar art in Los Angeles.