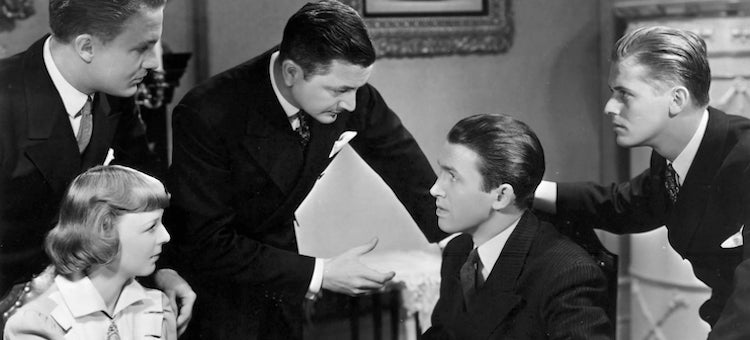 The Mortal Storm  (1940)     
February 15-17, 2019  |  Billy Wilder Theater
Each day of the festival will offer an eclectic survey of the Archive's latest restoration work, including director Frank Borzage's WWII classic The Mortal Storm (1940) with James Stewart and Margaret Sullavan. The festival will showcase rarely seen silent films, golden-age TV treasures, Laurel and Hardy, noir thrillers, animation and more, looking better than ever thanks to our preservation team, digital lab and partners. As in years past, the festival will be a "deep dive into the seldom-explored sea that is American film history, alternating between extreme rarities seen nowhere else and new prints of beloved movie classics" (Kenneth Turan, Los Angeles Times).
To help us continue this important preservation work and share it with the public, please consider giving to our crowdfunding campaign for the UCLA Festival of Preservation. Our goal is to raise $5,000 toward the cost of preservation and public programs. As a non-profit organization, the Archive depends on the generosity of foundations and individual donors to fulfill its mission of saving moving image history. Join the campaign at spark.ucla.edu/preservation!
More details to be announced.