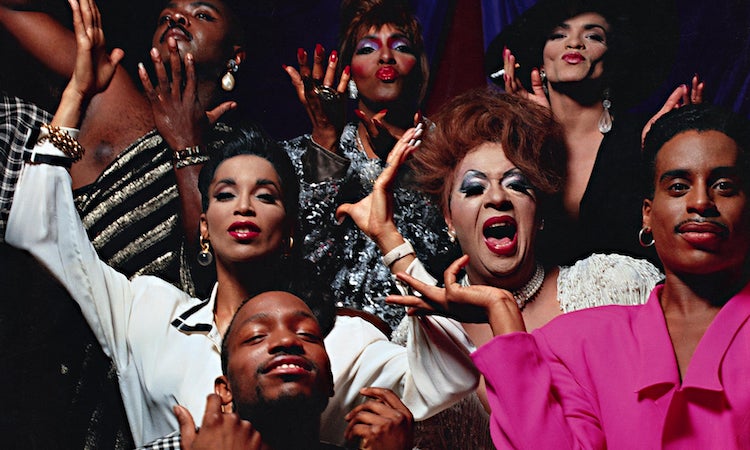 Paris is Burning (1990)


In 2005, UCLA Film & Television Archive partnered with Outfest (founded at UCLA in 1982) to create the Outfest UCLA Legacy Project for LGBTQ Moving Image Preservation. It is the largest publicly accessible collection of LGBTQ films in the world, a vital resource for students, faculty and researchers interested in LGBTQ moving images.
Collection
With over 41,000 holdings in the collection, the Outfest UCLA Legacy Project has established itself as the leading archive for LGBTQ moving image media preservation. The first of its kind and landmark in its scope, the Legacy Project contains a diverse range of LGBTQ media, from rare titles (the Gay Girls Riding Club's Spy on the Fly, The Roman Spring of Mrs. Stone and Always on Sunday) to more well-known films (Jamie Babbit's But I'm A Cheerleader) and influential independent works (Sankofa Film and Video's The Passion of Remembrance). Material available in the Legacy Project includes submitted and accepted festival entries, features and shorts, activist and experimental works, television programs, public service announcements, commercials, music videos and electronic press kits that provide a unique perspective on issues concerning gay, lesbian, bisexual, transgender, intersex and gender variant identities and experiences.
Download an informal list of holdings in the Legacy Project collection as a PDF.
To arrange research viewing of Legacy Project titles at UCLA, please contact the Archive Research and Study Center (ARSC).


In the Life
More than 200 episodes and outtakes from the groundbreaking LGBTQ television series In the Life (1992-2012) are available for streaming on the Archive's website, alongside contextualizing essays, oral histories and research resources. Explore the In the Life project and read our collection profile, including an informal collection listing.
Legacy Project Collection Sample Areas
Highlights include the ONE National Gay & Lesbian Archives Collection, the GLAAD Trans and Intersex Media Collection, the Q Network Collection, oral history interviews conducted by media scholar Alexandra Juhasz and home movies by Pat Rocco. Learn more
LGBTQ Resources in the Archive's General Collection
UCLA Film & Television Archive has extensive holdings relevant to LGBTQ studies, including motion pictures, television productions, news broadcasts and public affairs programs. Learn more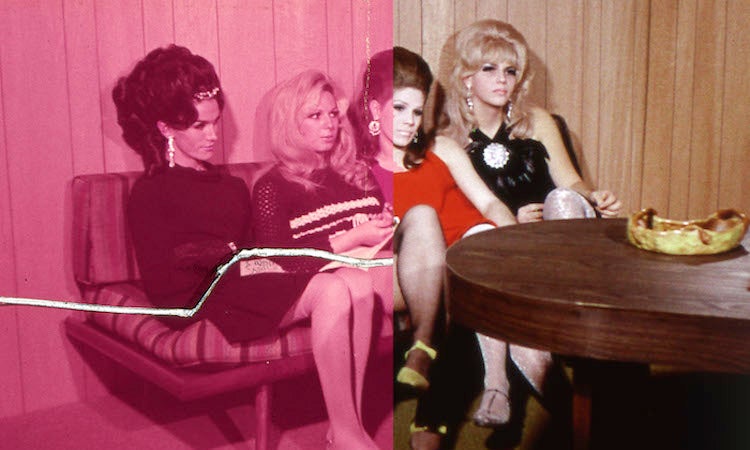 Queens at Heart (1967) before and after restoration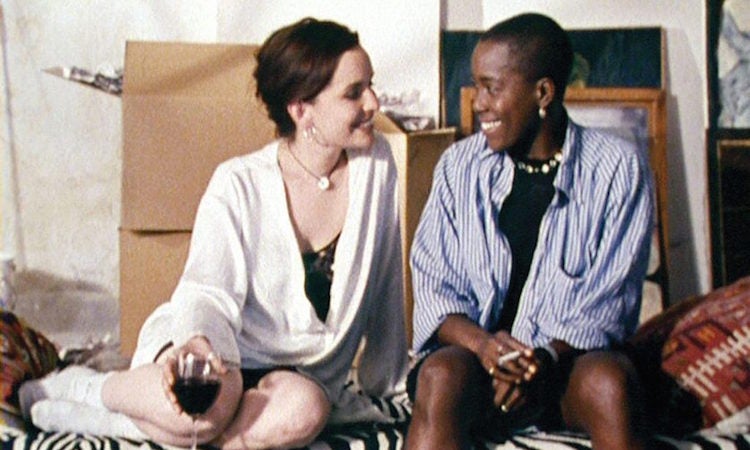 The Watermelon Woman (1996)
Restorations
Because the components of many notable LGBTQ titles are degraded, altered or missing, the Legacy Project is working to raise funds to restore these films to their initial release forms. UCLA Film & Television Archive has restored a number of films for the Legacy Project, including Paris is Burning, Desert Hearts, Parting Glances, Gay USA, Word is Out, Choosing Children, Queens at Heart, Common Threads: Stories from the Quilt, films by Tom Chomont, The 1st Christopher Street West Parade Footage, and arguably the earliest surviving full-length film that features a gay protagonist, Different From the Others. Learn more about the unique history behind Different From the Others on our blog.
Screenings and Events
UCLA Film & Television Archive hosts the Outfest UCLA Legacy Project Screening Series, a showcase of international LGBTQ works and conversations with filmmakers at the Billy Wilder Theater. Outfest members receive free admission at the Billy Wilder Theater box office. A selection of post-screening discussions are available on the Archive's YouTube channel.
In 2006, the Archive Research and Study Center (ARSC) co-sponsored a conference entitled Out of the Closet, Into the Vaults. Panel discussions between filmmakers and archivists addressed potential strategies to insure LGBTQ cinema is preserved for future generations.
Research Access
To learn more about the Legacy Project collection holdings or arrange onsite research viewing at UCLA, please contact the Archive Research and Study Center (ARSC).
Former Archive Director Jan-Christopher Horak, Motion Picture Archivist Todd Wiener, and Outfest Board member Leslie Belzberg discuss
Different From the Others (1919), restored as part of the Outfest UCLA Legacy Project.

An In the Life interview with actors Richard Ganoung, John Bolger, Steve Buscemi and Kathy Kinney on Parting Glances (1986),
restored as part of the Outfest UCLA Legacy Project.

 
The short film Behind Every Good Man (c. 1967) portrays an African-American trans woman in mid-1960s Los Angeles.
Restored as part of the Outfest UCLA Legacy Project with funding from the National Film Preservation Foundation. 


Three women have a conversation about being lesbian in the short film Lesbians (1986),
which was digitally preserved by UCLA Film & Televsion Archive in conjunction with Outfest UCLA Legacy Project.

Artist Norman Yonemoto recorded this 1988 footage of the historic NAMES Project AIDS Memorial Quilt and gay rights activism
in Washington, D.C. and Los Angeles.