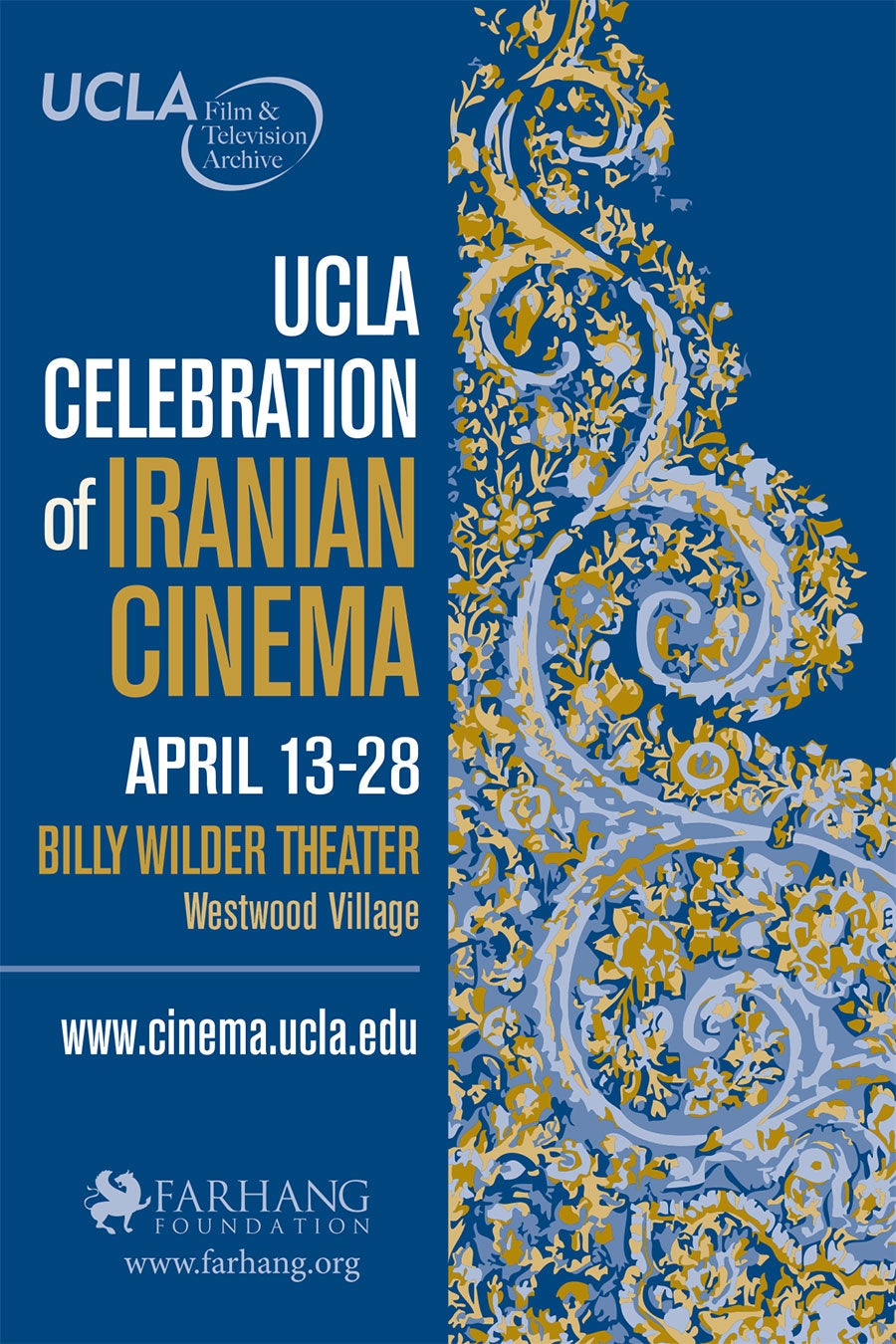 Watch Archive Head of Public Programs Shannon Kelley discuss the series' highlights and history on our blog. 
UCLA Film & Television Archive is proud to continue its long tradition tracing the unfolding of Iran's fascinating national cinema. Continually offering compelling new voices and visions, Iranian film responds to a rich storytelling heritage and enters into crucial dialogue with other world cultural and artistic traditions in its unique interplay of social inquiry and formal experimentation. This edition of the UCLA Celebration of Iranian Cinema offers a panoply of genres and storytelling modes, sampling the contributions of an array of film artists, working in widely varying settings and focused on diverse topics. 
As in recent years, it is anticipated that some filmmakers represented in this program will be present. Please check www.cinema.ucla.edu, for updates on in-person guests. 
Program generously funded by 

Special thanks to: Mark Amin; Ahmad Gramian; Bita Milanian; Marian Luntz— Museum of Fine Arts, Houston; Barbara Scharres—Gene Siskel Film Center; Abbas Hojatpanah; Azadeh Faramand; Nayereh Tohidi; Davide Pozzi; Cecilia Cenciarelli; Carmen Accaputo; Douglas Laible.
All films in Persian with English subtitles.
Due to circumstances beyond the Archive's control,  A RESPECTABLE FAMILY (2012), scheduled for April 14, 2013 at 7:00 p.m., has been cancelled.  Screening in its place will be a second showing of MODEST RECEPTION (2012). We apologize for any inconvenience.