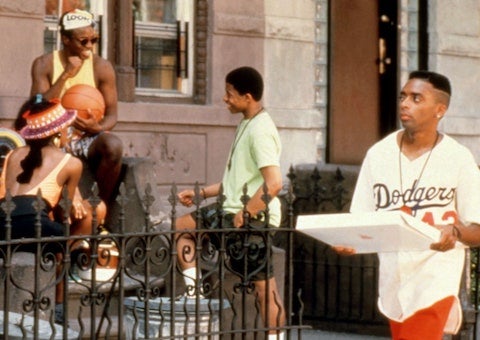 Do the Right Thing


Our series of staff-curated watch lists—which began one year ago as Safer at Home Cinema, a response to the statewide shutdown—comes to a close with this "potluck" edition: no theme, we simply share personal favorites and titles worth revisiting. Stay connected to the Archive by attending our virtual screenings and subscribing to our email newsletter for updates on archival projects and digital resources.


Miki Shannon, Film Preservationist
Teacher's Pet (1958, free on Kanopy through participating libraries): Journalism instructor Erica Stone (Doris Day) invites newspaper editor George Gannon (Clark Gable) to guest lecture. Gannon, who never made it past the eighth grade, refuses: "I don't like college. I can't even stand the smell of chalk." When his boss forces him to attend, Gannon decides to teach Stone a lesson by enrolling in the class under a false name as a wallpaper hanger, whose amateur talent piques Stone's interest. Despite their differences, romance blossoms (who could resist Day's sexy version of "I'm the Girl Who Invented Rock and Roll"?), with only a psychologist (Gig Young), a nightclub singer (Mamie Van Doren), and Gannon's own duplicity standing in the way of happiness. While Gable's roguish overtures are taboo today, the chemistry between him and Day is unmistakable. Stone's quiet control of their relationship and Gannon's newfound open-mindedness and humble admission that he is self-conscious about his lack of education form the basis for a healthier future.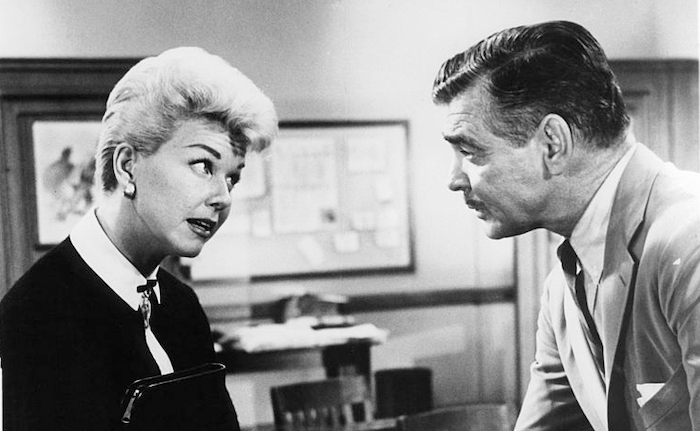 Teacher's Pet


Mark Quigley, John H. Mitchell Television Archivist 
Do the Right Thing (1989, where to watch): Some films are timeless, others are timely—tragically in America 2021, Spike Lee's masterwork remains both. With centuries of systemic oppression informing its core, Lee channels the philosophies of activists Malcolm X and Dr. Martin Luther King Jr. deep onto the impossibly hot summer streets of Bed-Stuy, New York City. From the moment Public Enemy's social justice anthem "Fight the Power" drops on the soundtrack, Lee (with assistance from cinematographer Ernest Dickerson) vividly paints an exuberant African American community in all their beauty, within the ugly, real-world challenges they face. Without compromise, Lee (as screenwriter, producer, director and star) brings the realities and terror of police brutality into full relief, creating an urgent plea for America to wake up and confront the racism and accompanying violence that continues to result in unbearable loss of precious life. Named to the National Film Registry in 1999, Lee's artistic triumph stands among the most important and accomplished works in cinema history.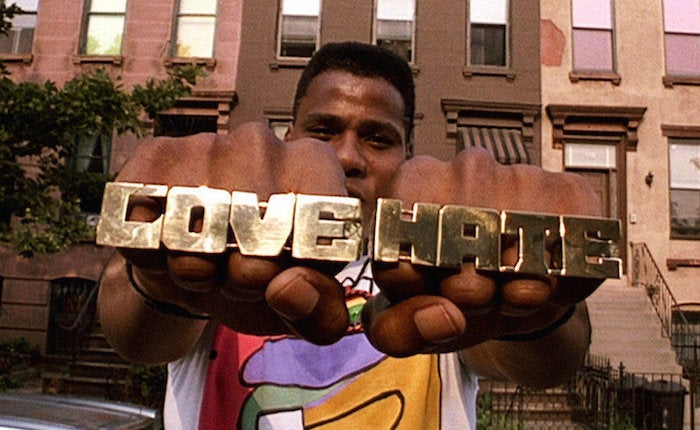 Do the Right Thing


May Hong HaDuong, Archive Director
Isle of Flowers (1989, free on Vimeo. Contains brief but graphic images of the Holocaust): With every beginning there is an ending. Such is the story told in the short film Ilha das Flores (dir. Jorge Furtado). This new role for me, as director of the UCLA Film & Television Archive, auspiciously commences as we end the Safer at Home Cinema series. In this last digest, I share a film I saw over 15 years ago at UCLA at the start of my moving image career, in Teshome Gabriel's class on Third Cinema. Recipient of the Silver Bear Award at the Berlin Film Festival in 1990, Furtado's short film reflects on poverty, the food chain, and capitalism through the life cycle of a tomato.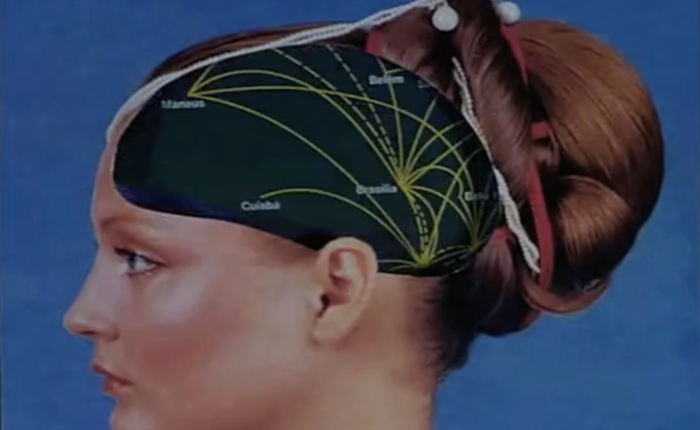 Isle of Flowers


Matt Hewitt, Collections Coordinator
Danger: Diabolik (1968, free on Kanopy through participating libraries) is a slick Euro-spy masterpiece operating on pure Pop Art style. Aesthetically comparable to Barbarella or Modesty Blaise, Diabolik is greatly enhanced by the low budget effects wizardry of director Mario Bava. Stretching a dollar to its breaking point, Bava manages to massage pure cheese into a camp gem. John Phillip Law and Marisa Mell, beyond possessing some genuine onscreen chemistry, both exude an otherworldly cool. Sex on a big pile of money, deep inside an absurdly mod underground layer, has never been done with such style. Likewise, this is one of Ennio Morricone's most memorable scores. Lounge-influenced and ridiculously catchy, it elevates the film to new, hipper heights. The film lays waste to the middle ground between camp and art, surely sowing some discomfort in the hearts of snark-motivated moviegoers. But if you, like me, revel in such filmic nether realms, you're in for a treat.
Danger: Diabolik


Nate Rulf, Virtual Screening Manager
Man of Tai Chi (2013, free on Tubi and Pluto TV): Keanu Reeves' directorial debut is a Mandarin/Cantonese-language feature, initially as unassuming and focused as its protagonist, Tiger Chen: a gray, slice-of-life, almost social-realist portrait of the young artist in the gig economy, hustling deliveries and practicing his craft. But when your art is martial—Tai Chi—within ancient philosophical traditions, there's a moral implication to every choice of movement. When Tiger is co-opted to spar in matches that are overtly theatrical, dark web-enabled and transnational, his story gathers metaphysical momentum and 21st-century relevance, as Darwinian capitalism in modern Asia is set against the equilibrium of Tai Chi's Taoist wellspring. With corruption and artifice all around, both action and inaction are muddied by money, undoing the cliched clarity of film action itself. But it's the absolutes imposed by competition that interest the villain, a terrifying Keanu Reeves, as the globalist impresario of the show-within-show: watching dailies, the director as devil.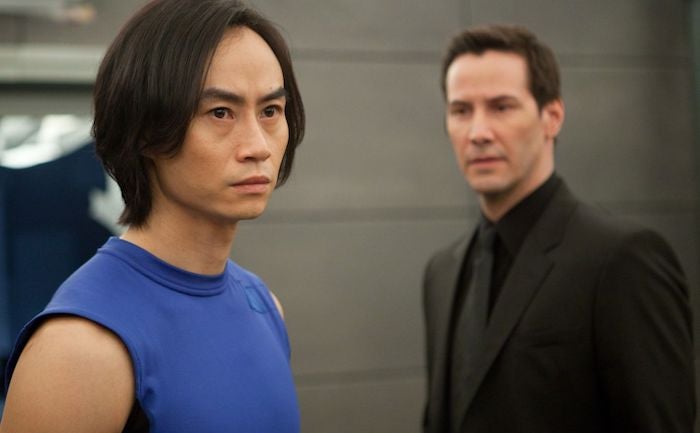 Man of Tai Chi


K.J. Relth-Miller, Film Programmer
The Battle of Algiers (1966, on Criterion Channel, HBO Max and free on Kanopy through participating libraries): 55 years after its debut, Gillo Pontecorvo's neorealist, anticolonialist film remains strikingly relevant to today's citizen-led movements against oppression and occupation. Jumping back a decade to the events of the Algerian War and shot on location in Angola with primarily unprofessional actors, Pontecorvo proves that neorealism was not just a fad but an urgent, necessary and valid form of storytelling. The film's newsreel-style cinematography and the poignant immediacy in its closeups—not to mention its nuanced yet sweeping narrative arc—create a viewing experience as impactful as even the best Rossellini. The uncredited labor behind this, one of the most political films ever made, includes Sarah Maldoror (1929-2020) as an assistant to the production. The French-West Indian filmmaker would hold Battle's revolutionary spirit throughout her two dozen documentaries, fictional shorts and television films. Two of her works, including her docufiction Monangambé that also centers the Angolan Armed Struggle of National Liberation, will be available for a one-time live screening via the Archive's Virtual Screening Room on Thursday, April 22.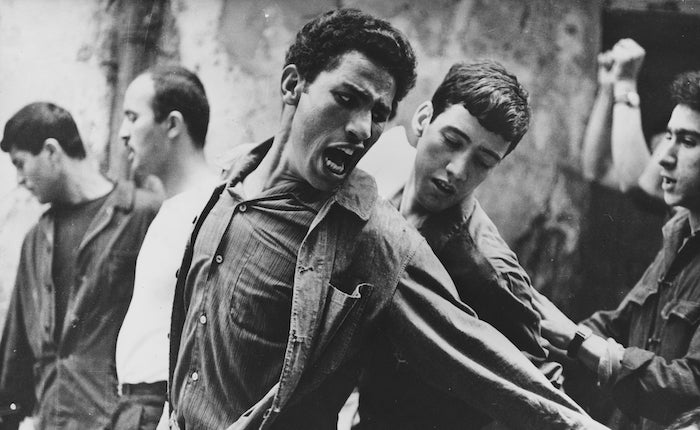 The Battle of Algiers