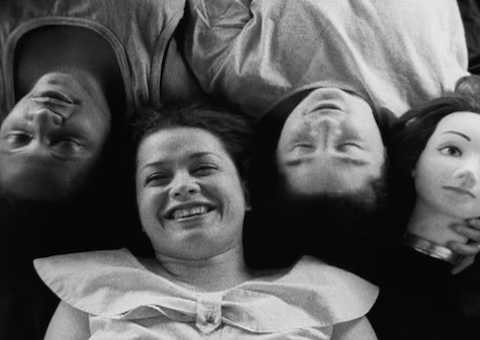 Go Fish


In her landmark 1992 Village Voice article, B. Ruby Rich declared the emergence of a "New Queer Cinema," a wave of queer film and video works that were unified by their irreverence, innovation and activist energy, fueled by the AIDS crisis and Reagan-era politics. For this week's Safer at Home Cinema, our team looks back on this defiant and groundbreaking generation of film and video makers. Also check out our previous edition for more Pride month viewing recommendations.


Mark Quigley, John H. Mitchell Television Archivist
In his essential work, Color Adjustment (1992, free on Kanopy), acclaimed New Queer Cinema filmmaker and activist Marlon Riggs (Tongues Untied, 1989) uncompromisingly examines 40 years of African American images on television. Framed by incisive quotes from James Baldwin, Riggs employs original interviews, deep research and extensive archival footage to illuminate the disparity between portrayals of Black life on the small screen and reality. Through the deconstruction of iconic scenes of beloved TV programs juxtaposed against news footage from the civil rights era, Riggs reveals the damaging illusions (from minstrelsy to colorblind utopias) that television propagates to appease white viewers in the name of commerce. The still-relevant documentary received a prestigious Peabody Award in 1993 as "a timely and enlightening treatment of an important topic."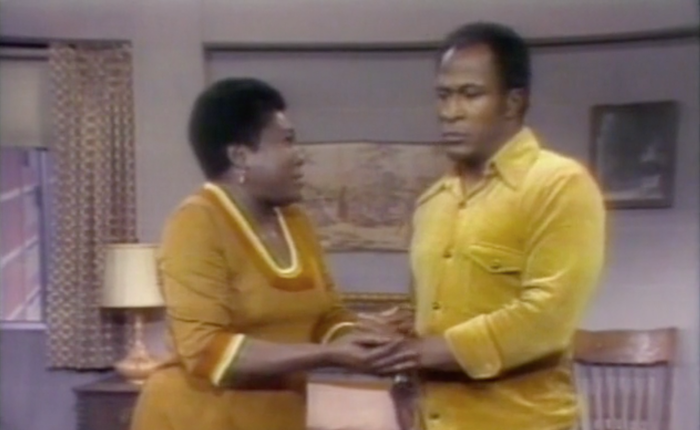 Good Times (1974-79) as seen in Color Adjustment


Todd Wiener, Motion Picture Archivist
Peggy Rajski's Academy Award-winning short film Trevor (1994, free on YouTube) follows a young theater and dance loving teenage boy who comes to the realization that he is gay (much to the chagrin of everyone in his life). The resulting constant rejection and bullying leaves him with no alternative but to consider taking his life. When the filmmakers went to look for a LGBTQ youth crisis organization they could place as a referral in the film's closing credits, they were alarmed to see that no such nationwide hotline existed. Before the HBO debut of the film in 1998, The Trevor Project was created to rectify this egregious void as the country's first crisis intervention and suicide prevention hotline for LGBTQ youth. This heartfelt dark comedy's themes of self-realization and advocacy are perfect for Pride month viewing.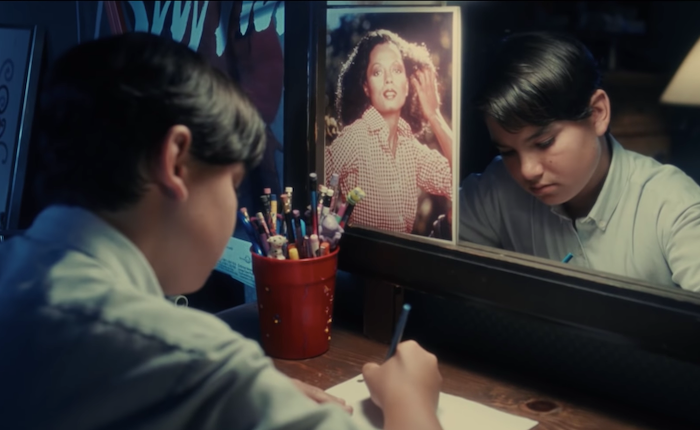 Trevor


KJ Relth, Film Programmer

The Early Works of Cheryl Dunye (1991-1993): Best known for her landmark independent film The Watermelon Woman (1996), the completion of which anointed her the first Black lesbian to direct a feature, Cheryl Dunye's self-reflexivity and intimate, lo-fi aesthetic can be traced back to the early 1990s and her experimentation with docufictional videos. Collected as a single piece on Kanopy as The Early Works of Cheryl Dunye and organized under her director collection on The Criterion Channel as individual videos, these six mixed media works—including, to name just three, She Don't Fade, The Potluck and the Passion and Greetings from Africa—earnestly interrogate race, sexuality, gender and identity, usually with a wry, winking humor that always centers Black womxn. Dunye, writing in FELIX: A Journal of Media and Arts Communication in 1992: "Rather than wait for inclusion, I choose to use my marginality as what bell hooks calls a site of resistance. In Black lesbianism, I become the subject in a world where I am never 'different' or 'other' but an authority on who I am and who I am becoming."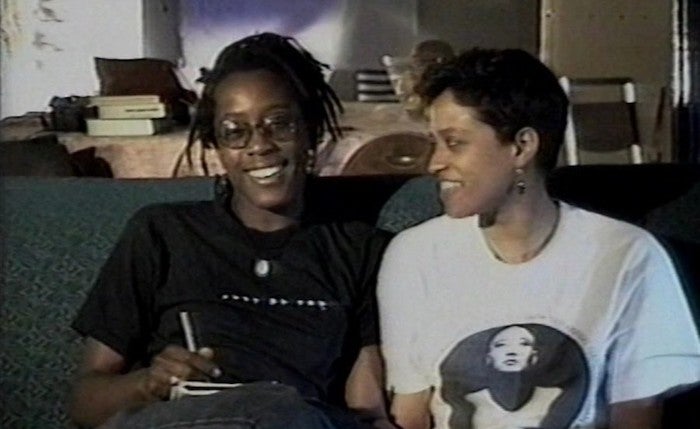 The Potluck and the Passion


Paul Malcolm, Film Programmer
Swoon (1992, free on Kanopy and available for rent): A groundbreaking challenge to a representational politics that insists on positive images and the privilege that allows "straight people the luxury of making morally ambiguous movies," writer-director Tom Kalin's feature debut still unsettles for his strikingly seductive take on the infamous case of Nathan Leopold and Richard Loeb. Lovers and petty criminals, Kalin's Leopold and Loeb are Arrow Collar men with a transgressive edge. Though their relationship remains unnamed in the film's first half, it's ardent, tender expression is ever-present onscreen. Only after they're arrested for their kidnap and brutal murder of a young boy do institutional forces—the cops, lawyers, the press—start throwing out terms: "perversion," "pathology," "unnatural." Amid the tumult of hot jazz, psychoanalysis, portable typewriters, and, of course, the movies, evoked by Kalin's sharp montage, the effort to link Leopold and Loeb's public crime and private desires become entangled in the country's larger cultural panic over modernity itself. As so Kalin dazzlingly deconstructs the historical moment when meaning was imposed on gay identity before it was even born.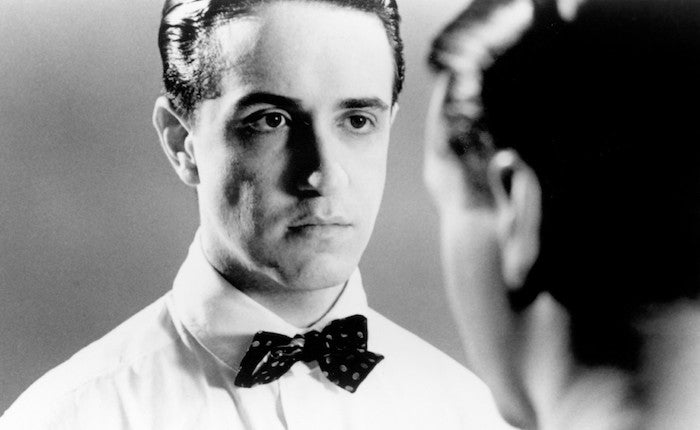 Swoon


Maya Montañez Smukler, Archive Research and Study Center Officer
Go Fish (1994, on Amazon Prime, free on Pluto TV with commercials): Rose Troche and Guinevere Turner's debut feature film is pure joy. The film's premise is romantic comedy 101: opposites attract through the match-making efforts of their friends, while various circumstantial obstacles prevent the couple from being together before, finally, they arrive at romantic harmony. In the pantheon of New Queer Cinema, Go Fish is a landmark for lesbian comedy that foregrounds sex, love and friendship between women with so much charm and charisma. The filmmakers take full advantage of the cinematic form by bringing together the conventional rom-com banter and meet-cute between friends and lovers with an experimental visual style. Go Fish pairs queer women's sensuality with humor to deliver a heartfelt, movie-magic mantra: "Don't think about it every second, but just don't let yourself forget, the girl is out there."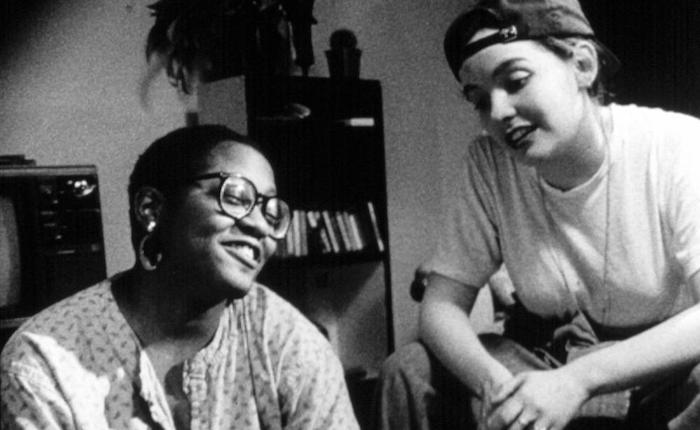 Go Fish