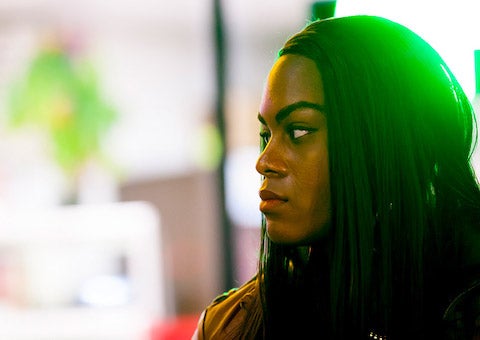 Tangerine


In this Pride edition of our weekly streaming movie list, our staff members highlight six films that affirm LGBTQ people of color and render their experiences and unique struggles with audacity, compassion and style. 


Mark Quigley, John H. Mitchell Television Archivist
Behind Every Good Man (c. 1967, free on Internet Archive and YouTube): Produced several years prior to the Stonewall Uprising for LGBTQ rights, director Nikolai Ursin's gently-activist short provides an illuminating glimpse into the life of an African American trans woman. In contrast to the stereotypically negative depictions of transgender people perpetuated by Hollywood at the time, the protagonist of Ursin's independent film is rendered as stable, hopeful and determined. Stylistically, Ursin artfully blurs elements of cinéma vérité documentary and dramatization to bring his unnamed lead's personal aspirations and meditations on love and acceptance to light. The resulting intimate portrait serves as a rare cultural artifact of transgender life and African American life in the U.S. at the mid-century.
Behind Every Good Man


Paul Malcolm, Film Programmer
Chocolate Babies (1995, free on Vimeo): A fed up gang of Black queer and trans HIV-positive AIDS activists raise hell for a closeted councilman in the streets of New York for his conscious neglect of the healthcare crisis facing LGBTQ+ communities of color. The rage so fiercely embodied by writer-director Stephen Winter's dazzling cast finds its counterpoint—and raison d'être—in the joy, pain and tenderness they share together on the Harlem rooftop oasis where they plot, dream and party together in between their assaults on the system. Between these emotional registers, Winter barely contains multitudes, structuring his feature debut less as a narrative than as a series of episodes that flow like a dazzling and galvanizing montage of the voices, histories and desires that shape the identities of his characters and fuel their commitment to change and one another.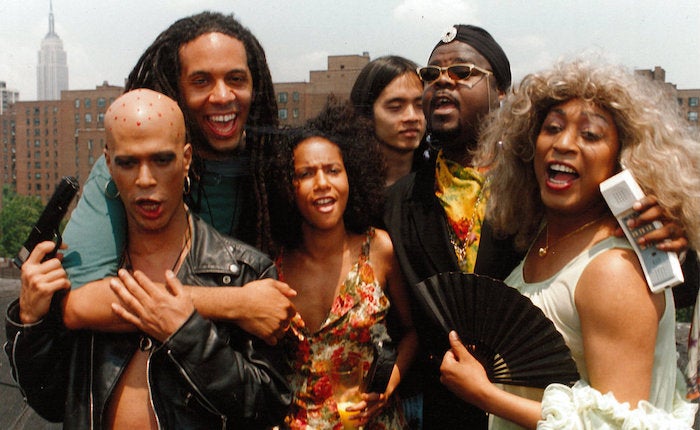 Chocolate Babies


Todd Wiener, Motion Picture Archivist

Shot on a shoestring budget with iPhones, Tangerine (2015, where to watch) exuberantly focuses on the madcap Christmas Eve events of two best friends from L.A.'s African American and Latinx transgender community. Actresses Kitana Kiki Rodriguez and Mya Taylor were discovered by director Sean Baker near the film's central Donut Time location at the corner of Highland Avenue and Santa Monica Boulevard. These two leads tear up the Hollywood scenery with performances that are as blazingly fierce as they are tender. Under Baker's empathetic direction, the tale of these two sex worker trans women effortlessly walks a fine line between disarming humor and pathos. Beloved by many critics and awarded by numerous film festivals, this engaging film more importantly provided the trans POC community a much-needed cinematic platform.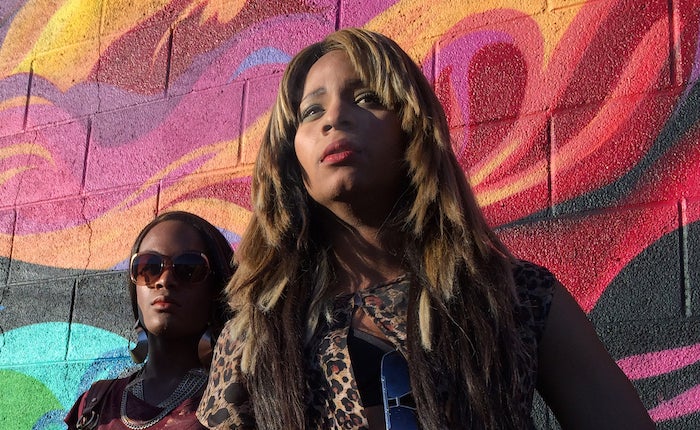 Tangerine


Maya Montañez Smukler, Archive Research and Study Center Officer
Born in Flames (1983, free on Kanopy), set in New York City some years after a socialist revolution, tracks the struggles within a fractured women's movement grappling with post-revolt disillusionments. Filmmaker Lizzie Borden captures a precious time capsule of early 1980s NYC, Manhattan neighborhoods since erased by city development, with a vibrant do-it-yourself indie aesthetic that brims with scrappy swagger and style. Close to 40 years old, Born in Flames was prophetic in how its fiction registers seamlessly with contemporary concerns regarding the role of the media, domestic terrorism, the threat of a police state, and the murder and incarceration of Black Americans. While its political discourse is painfully timeless, the film's cinematic style remains fresh thus making a statement about social justice at the intersection of class, gender, race and sexual orientation that reads more powerful than ever.
Born in Flames


KJ Relth, Film Programmer
The Salt Mines (1990) + The Transformation (1995), both on Kanopy and The Criterion Channel: This duet of documentaries from Susana Aikin and Carlos Aparicio begins in "the Salt Mines," a resting place for decommissioned garbage trucks in Manhattan now called "home" by a group of unhoused Latinx trans women. The candid interviews with Sara, Gigi, Giovanna and others document their newfound, at times tenuous community made up of folx who have fled their previous circumstances when their "way of life" was considered unacceptable (and in some cases, illegal) by their families, their peers, or their national governments. Five years after The Salt Mines, Aikin and Aparicio revisit the charismatic Sara in Texas, where she now lives as Ricardo. Forced back to identifying as male by the fundamentalist Christian ministry that offered her a support system, Ricardo confronts her current moment as an HIV-positive individual while reconnecting with some of her former Manhattan community.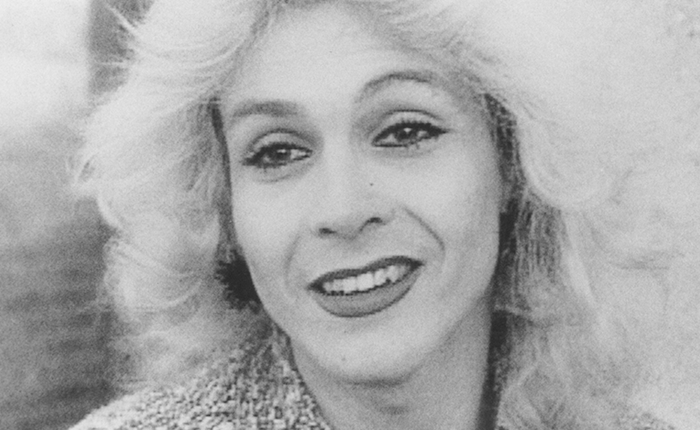 The Salt Mines

LGBTQ resources—where to learn and find support

UCLA Willams Institute: LGBTQ Quick Facts
Colors LGBTQ Youth Counseling Center
Human Rights Campaign: LGBTQ Communities of Color
Human Rights Campaign: Coming Out Resource Guides

Human Rights Campaign: Violence Against the Transgender and Gender Non-conforming Community in 2020
UCLA LGBT Center: Resources for Queer and Trans Black, Indigenous, People of Color
UCLA LGBT Center: Undocumented Queer Resources