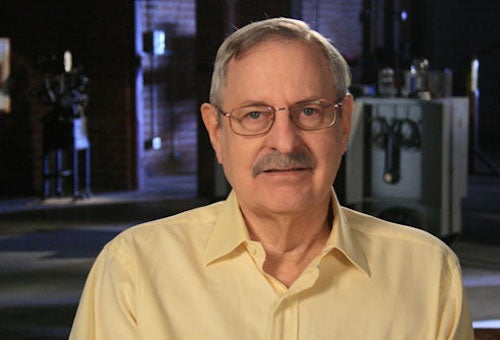 Former Preservation Officer Robert Gitt
The world's largest network of professional media archivists, the Association of Moving Image Archivists (AMIA) brings together specialists — from corporate and national archives, media companies, museums, labs, universities and other organizations — to share their work at the AMIA Annual Conference.  This year's forum takes place November 29 - December 2 in New Orleans, Louisiana.  UCLA Film & Television Archive will be represented by Robert Gitt, recipient of the prestigious Silver Light Award, Mark Quigley and Todd Wiener.  View the preliminary program here.


Robert Gitt to be honored with the Silver Light Award
Former Preservation Officer Robert Gitt will receive the Silver Light Award, AMIA's highest honor, for "outstanding professional achievement in and contributions to the field of moving image archiving."  A pioneer in the field, Gitt joined UCLA Film & Television Archive in 1977 and was chiefly responsible for building its worldwide reputation for excellence in film preservation and restoration.  Until his official retirement in 2006, Gitt trained a generation of film preservationists and personally preserved (or supervised the preservation of) more than 360 feature films, including: The Toll of the Sea (1922), Becky Sharp (1935), A Star is Born (1937), Double Indemnity (1944), The Big Sleep (1946), The Barefoot Contessa (1954), The Night of the Hunter (1955), A Face in the Crowd (1957) and Paths of Glory (1957).
Read our 2006 interview with Robert Gitt.  Learn about his documentary series, A Century of Sound: The History of Sound in Motion Pictures I & II, available for free on DVD/Bluray for educational purposes.


Left: KPIX-TV news report as aired on KHJ, Los Angeles: Huey Newton, 1977.  Right: KNXT-TV, journalist Ruben Salazar interviewed by reporter Bob Navarro, 1970.


Panel:  Reel News: Broadcast Videotape and the Historical Record of Resistance
Nov. 30  |  Speakers:  Mark Quigley, UCLA Film & Television Archive; Jeff Martin, Independent Consultant
A significant portion of the moving image record of social movements in the 20th century in the United States, including the struggle for African-American, Chicano/a and LGBTQ rights, exists on endangered 2″ videotape from the 1960s through the 1980s.  The lower production costs associated with videotape resulted in the significant production of broadcast public affairs programs that provided a direct mass medium platform for marginalized communities to explore social issues in-depth.  By closely examining, contextualizing and screening excerpts of this footage, this panel will serve to illuminate the vital, often hidden, socially-relevant content emended on 2″ tapes, while providing session attendees with strategies for developing initiatives at their own institutions for preserving this material and presenting it to the public.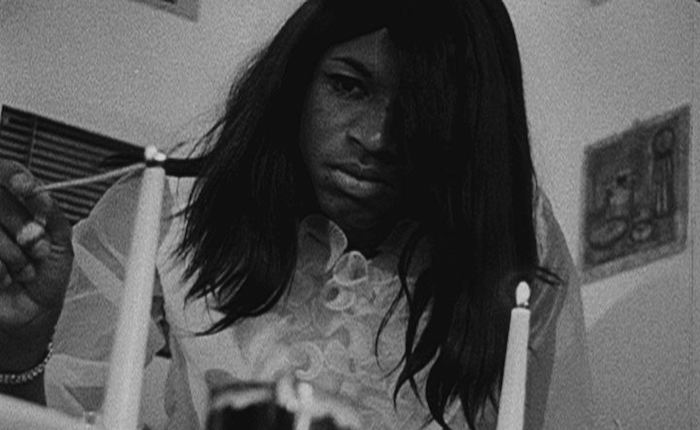 Behind Every Good Man  (c. 1967)


Panel:  Nontheatrical Film & Race: Recent Archival-Scholarly Collaborations
Dec. 1  |  Speakers:  Todd Wiener, UCLA Film & Television Archive; Allyson Nadia Field, University of Chicago; Walter Forsberg, National Museum of African American History and Culture; Marsha Gordon, North Carolina State University; Martin L. Johnson, The Catholic University of America
In this panel, archivists and scholars will present recent collaborative work surrounding nontheatrical film and race.  As models for future projects, emphasis will be on strategies for successful archival-scholarly collaboration.  Todd Wiener will present on the Outfest UCLA Legacy Project and the preservation efforts around Behind Every Good Man (c. 1967), a short film about an African-American trans woman in mid-1960s Los Angeles.  Martin Johnson will present on the archival strategies of three collections of African-American filmmakers from the 1920s and 1930s.  Walter Forsberg will discuss the National Museum of African American History and Culture's Hortense Beveridge collection.  Marsha Gordon will discuss student films made at USC in the 1960s and 1970s about race in Los Angeles.


Watch Behind Every Good Man (c. 1967):
Produced several years before the historic Stonewall Uprising for LGBT rights in 1969, director Nikolai Ursin's gently-activist short Behind Every Good Man (c. 1967) provides an illuminating glimpse into the life of an African-American trans woman.  In strong contrast to the stereotypically negative and hostile depictions of transgender persons as seen through the lens of Hollywood at the time, the subject of Ursin's independent film is rendered as stable, hopeful and well-adjusted.  The resulting intimate portrait serves as a rare cultural artifact of transgender life and African-American life in the U.S. at the mid-century.  Preserved by UCLA Film & Television Archive as part of the Outfest UCLA Legacy Project, with funding from the National Film Preservation Foundation.  Restored from three 16mm prints to a new 16mm preservation negative, restored soundtrack, and two new 16mm prints. Special thanks to Stephen Parr and Norman Yonemoto.