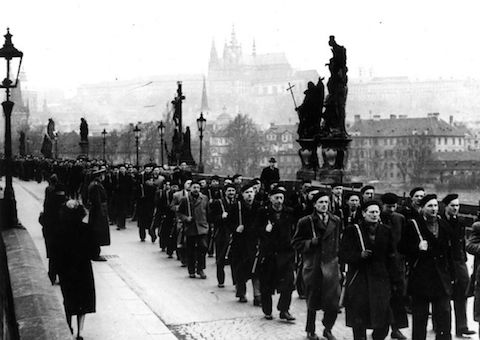 Prague, 1948
70 years ago this month, on August 7, 1948, my dad fled from Communist Czechoslovakia. In May 1949, he and several conspirators were sentenced to 20 years of hard labor in absentia for the "abduction" of Dr. Petr Zenkl, the Chairman of the largest non-Communist party, the Česká strana národně sociální (ČSNS, Czech National Socialist Party). By then, he was living in Germany and awaiting his immigration papers as a DP (displaced person), and would soon settle down for suburban family life in Chicago.
In 1939, as a 19-year-old college freshman, Jaromír V. Horák (pictured right, with glasses) was arrested by the Gestapo and sent to Sachsenhausen-Oranienburg Concentration Camp. With his release from the Camp in 1940, my dad joined the Czech underground, allied with the ČSNS, while continuing his chemistry studies surreptitiously, because the Nazis had closed all Czech universities. When World War II ended, my dad returned to civilian life, taking a job with Lameé, a cosmetics company.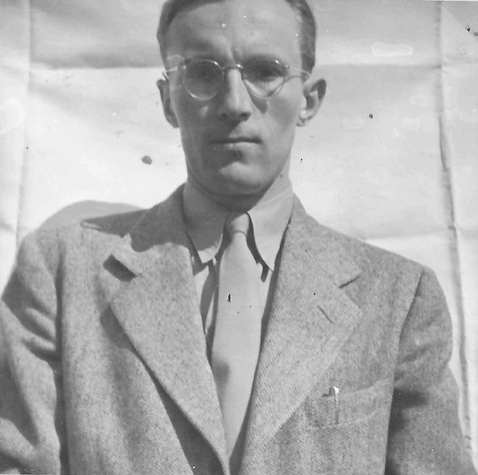 1948 was fateful year for the people of Czechoslovakia. In February, a putsch led to the seizure of power by the Communists and their allies, ending three years of democratic rule, during which the Communists had been in a coalition with other left parties, including the ČSNS. A pre-war mayor of Prague and post-war Deputy Prime Minister of Czechoslovakia, Petr Zenkl (pictured right) resigned from his post on February 21, 1948, protesting the unconstitutional measures of the Communist Interior Minister, Václav Nosek, who controlled the police and judiciary system. Just five months earlier, Zenkl, like fellow Ministers Jan Masaryk and Prokop Drtina, had survived assassination attempts by the Communists. Zenkl and 12 other members of the non-Communist majority fully expected President Edvard Beneš to reject their resignations and instead force the Communists out of the government. However, massive Communist-orchestrated demonstrations and the work of the secret police forced Beneš to accept the resignations and appoint a Communist-led government. Two weeks later, Masaryk was thrown from a third story window by the secret police, paving the way for a Communist dictatorship that was to last more than 40 years. Meanwhile, Zenkl was placed under strict house arrest, and my dad went into action.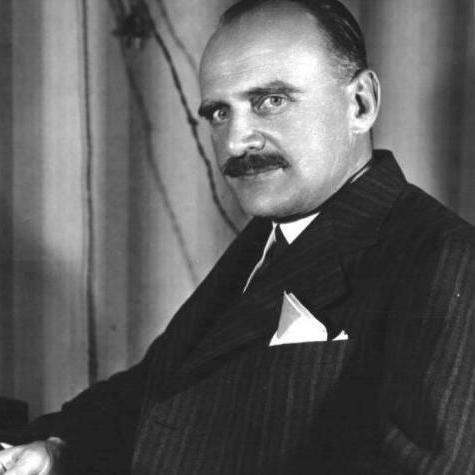 Forming an illegal resistance group with Oldřich Jandera and Jaroslav Švejdar, the cell was contacted by Reynold Pick from the U.S. State Department's Office of Security, which was interested in helping democratic politicians escape. In June 1948, they began working on a plan to get Zenkl and his wife to the border. Švejdar, a former Prague police detective, put out feelers to see whether Zenkl's police guards would be willing to turn a blind eye in exchange for passage to America. While one refused out of fear of being caught—happily, he at least kept quiet—two others agreed: Ludek Kopecky and Karel Tomanek. Meanwhile, my dad established contact with colleagues in a perfume factory near the Czech-German border to provide cover for their journey to the off-limits region.
The Americans decided on August 7 as the day for the action because Zenkl was to visit his brother in Kolín, east of Prague, and was scheduled to be gone all day. Instead of driving east, they drove about the same distance west to Nové Strašice. There, the couple was transferred to the trunk of an American diplomatic vehicle and whisked across the border to the American Zone. Meanwhile, the three conspirators, the police guards, and their families boarded a local train to Lipová, a village in Western Bohemia. From there they walked five miles on foot over the "green" border to Germany, which was not yet fortified, but still dangerous because of armed patrols. By that time, Zenkl was already holding a press conference, organized by the Americans. My father went on to Camp King, just north of Frankfurt, where the Army maintained intelligence operations.
Dad would not see his parents in Prague again until Easter 1965, when he negotiated a deal between his American chemical firm and Chemapol, the state-own monopoly for gas, oil and chemicals. Being an American citizen who had anglicized his name, he thought the Czechs wouldn't know who he really was, although he was nervous. I remember asking my dad when we got to the hotel that year where the bugs were. He shushed me with a whack to the side of the head. In point of fact, the secret police were watching us and would do so on every subsequent trip to the country over the next 14 years, until the Czechs denied my father further visas. Not until after the Velvet Revolution would he be allowed back. The secret police had actually wanted to arrest him in 1965, as soon as he entered the country, but Chemapol vetoed the move, because they desperately needed the products from my dad's company.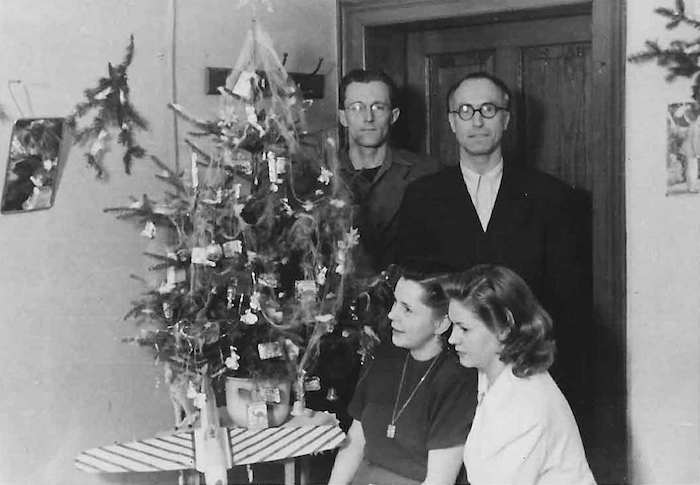 Jaromír V. Horák (left) and other displaced persons at Camp King, Christmas, 1948.
All this came out when, in 1998, a Czech television crew turned up at my dad's flat in Prague to interview him about Zenkl. My dad asked how they had found him—he had recently moved to Prague after 45 years of exile—and the crew told him they found his secret police file. When my dad went to look for himself, he was handed 40 running feet of documents, including his part in the Zenkl affair, the trial transcripts, and photos/reports from annual visits between 1965 and 1979, including numerous photos of our family. His only comment to me after telling me this story was, "Those were exciting times."