As I mentioned in a previous blog, UCLA Film & Television Archive has over the past two years been collecting, archiving, and preserving the work of the L.A. Rebellion. That group of African American film students at UCLA in the 1970s and early 1980s is the subject and object of our exhibition: "L.A. Rebellion: Creating a New Black Cinema."  Filmmakers include Carroll Blue, Charles Burnett, Larry Clark, Julie Dash, Zenibu irene Davis, Jamaa Fanaka, Haile Gerima, Alile Sharon Larkin, Iverson White and Billy Woodberry. Both Burnett's Killer of Sheep (1977) and Dash's Daughters of the Dust (1991) were named by the Library of Congress to the National Film Registry of American film treasures.
Unfortunately, less than 40 years after most of the Rebellion films were made, many have been lost, damaged, faded to red, or only survived as video copies. As I told my curatorial team, we are engaging essentially in an archeological project, where we have to consider every L.A. Rebellion film and tape we receive as possibly the only surviving material. It therefore becomes a prospect for preservation, even if it is a bad video transfer of a beat up workprint on a three-quarter-inch tape that we have to literally bake to retrieve a signal. How different from the 35mm nitrate negatives of studio films our preservationists usually work with!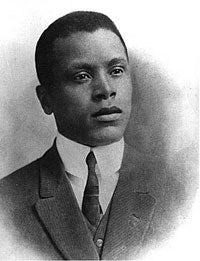 I'm reminded of the situation we were facing in the 1980s, trying to find and preserve the work of Oscar Micheaux, the first great independent African American filmmaker. When interest in Micheaux began to heat up in the academic community in the early 1980s, only a handful of the roughly 40 films Micheaux had directed were even known to survive, including Body and Soul (1924) with Paul Robeson. A single nitrate print had been stored at George Eastman House and was then preserved by making a new 35mm negative.
A sensational find for race film studies in the mid-1980s was the discovery of the Tyler, Texas Black Film Collection. G. William Jones from Southern Methodist University film archives took the call that yielded a veritable treasure trove of African American films produced in the 1920s and 1930s, including The Blood of Jesus and four other titles directed by Spencer Williams, Micheaux's Murder in Harlem (1935) and Roman Freulich's The Broken Earth, starring Clarence Muse. Meanwhile, Micheaux's Within Our Gates (1920) turned up in Spain in a beat-up 16mm print as La Negra and was preserved by the Library of Congress. While I was at the George Eastman House in the late 1980s, I received a call from a VHS distributor selling public domain material who had found a nitrate print of Veiled Aristocrats (1932), possibly Micheaux's third sound feature. The film was in extremely rough shape with not only scenes fragmented, but also an incredibly poor soundtrack. Nevertheless, we preserved the print, because it was all that survived. In the mid 1990s, the Museum of Modern Art in New York restored a 35mm nitrate print from the Cinémathèque Royale in Brussels of Symbol of the Unconquered (1920). The original French and Flemish intertitles were translated into English, and the project was completed with the help of the Oscar Micheaux Society and Turner Classic Movies.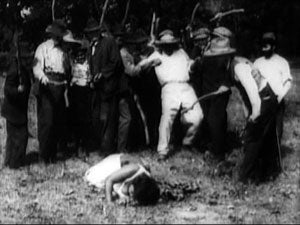 Oscar Micheaux's long directorial career still has huge gaps in regards to print survival. Of the 22 silent films Oscar Micheaux made, merely three survive—that's 13%. Of his 16 sound films, seven remain (43%), although only two are now available. Shockingly, survival rates for Micheaux's work are average for all films produced in the United States in the nitrate era, but in fact mainstream Hollywood studio product survives at a far higher rate, especially in the sound era, while genres at the bottom of the economic food chain suffer far greater losses.
Why were the race films so badly damaged? First, Micheaux worked on zero budgets, producing his work for segregated African American audiences in the South and urban, middle class audiences in the North. Unless he made a sale, as in the case of the two known foreign prints, he would continue distributing films until they literally fell apart. The truth is, Micheaux was known to drive his car from town to town, projecting his current film, and fundraising with local black communities for his next. Micheaux died a pauper in 1951, so who was there to take care of his artistic legacy? No one.
The Oscar Micheaux Society has now tracked down many of the films, as well as co-presented symposia, film festival programs (e.g. Le Giornate del Cinema Muto) and published books. But the surviving material will never be restored to an original state. Digitality cannot replace what is not there. The existing prints are too damaged. Archiving Micheaux's Within Our Gates and other such films will continue to be a project of filling in narrative gaps in the physical record to tease out their intrinsic qualities. In other words, the cultural racism of our own past will be inscribed in the preservation work we do in the future, and no technological innovation will be able to erase it. Not only for Micheaux, but sadly also for the L.A. Rebellion.