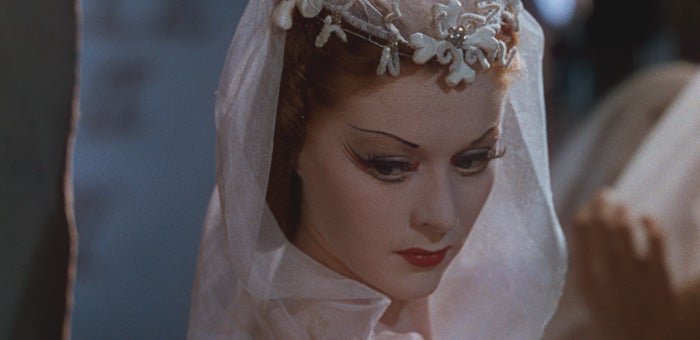 "A blindingly rich and refulgent print....you will not just be seeing an old film made new; you will have your vision restored."—Anthony Lane, The New Yorker
UCLA Film & Television Archive is proud to announce the restoration of Michael Powell's and Emeric Pressburger's masterpiece, The Red Shoes (1948).  The UCLA restoration had its world premiere at the 2009 Cannes Film Festival and recently played to sold out audiences in Los Angeles.
Employing both traditional chemical and cutting edge digital processes, this restoration, supervised by UCLA Preservation Officer Robert Gitt, has eliminated years worth of damage, revealing a cinematic marvel even more vibrant and electrifying than many fans may remember.  A landmark in film style and thematics, The Red Shoes has become a touchstone to cineastes, lovers of dance, and filmmakers ranging from Vincente Minnelli to Martin Scorsese.  Its astounding production design, music and choreography, its shockingly sumptuous color palette and revolutionary treatment of dance on film, now may be rediscovered and savored anew.
The restoration was released on Blu-ray and DVD in the United Kingdom and the U.S.
The full-color booklet distributed at the Cannes world premiere can be downloaded here. (Courtesy of The Film Foundation).
Read more about the restoration: "'The Red Shoes' Shines Anew" (Los Angeles Times, 5/17/2009)
Restored by UCLA Film & Television Archive, in association with the British Film Institute, The Film Foundation, ITV Global Entertainment, Ltd. and Janus Films.  Restoration funding provided by the Hollywood Foreign Press Association, The Film Foundation and the Louis B. Mayer Foundation.