"The world needs cinema now more than ever. It may be the last important form of resistance to the deteriorating world in which we live."—Theo Angelopoulos
Internationally recognized as one of the most important auteurs of his generation, Greek writer-director Theo Angelopoulos seems always in need of rediscovery in the U.S. This is partly explained by the challenging nature of his films, but it is precisely the idiosyncrasies of Angelopoulos' formal and thematic concerns that make his films as necessary and urgent today, as they have ever been.
Born in Athens in 1935, Angelopoulos was profoundly impacted by the upheaval of World War II and the period of dictatorship and civil war that followed in Greece, disruptions that included the arrest and deportation of his father. Expected to study law, he instead went to Paris and the Musée de l'Homme to study with ethnographer Jean Rouch. While his earliest films show Rouch's clear influence Angelopoulos soon forged a deeply personal style that's one of cinema's most consistent and consistently rewarding.
Drawing on classical Greek myth and literature, Angelopoulos' films operate on an epic scale. His characters often find themselves on personal journeys inextricably intertwined with larger movements of history. The violence of repression, the possibility of resistance, and the cruelty of borders are recurring themes he explored through wide shots and long takes sustained until "time becomes space and space becomes time." So, too, does the past slide into the present and vice versa as Angelopoulos worked through the collective traumas that shaped—and continue to shape—Greece, the Balkans, and Europe as a whole. Ever present is the rugged beauty of Northern Greece, its gray, rain-swept skies resonating with his melancholic reflections on the past and the possibilities for the future. The Archive is honored to present this major career retrospective that includes all of Angelopoulos' feature films and a selection of shorts.
Special thanks to Phoebe Angelopoulos Economopoulou, Katerina Angelopoulou, and the Harvard Film Archive.
Funding for this program has been provided by



This program is being presented under the auspices of the Consulate General of Greece in Los Angeles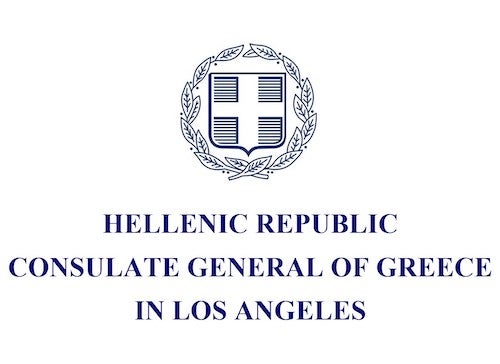 Program generously funded by Stavros Niarchos Foundation


Special thanks to our community partners: Los Angeles Greek Film Festival, South East European Film Festival Los Angeles.