Please note: this screening is restricted to viewers within the United States. Space is limited. The film will become available on Wednesday, March 17 at 4:30 p.m. (PT). After this screening becomes available, you'll have 4 hours to start watching. Once you begin, you'll have 24 hours to finish watching.
The screening will be preceded by a mindfulness meditation session at 4 p.m. led by Dharma teacher and psychologist Alisa Dennis, Ph.D., and followed by a conversation with the audience and artists. Viewers who pre-order the film will be sent an invitation on the day of the event to precede their viewing with a live, virtual mindfulness meditation session via Zoom and to follow it with a post-screening conversation at the same link.


World Premiere!
this body is so impermanent...
U.S., 2021
Like the 1st-century sacred Buddhist text that inspired it, the latest project from renowned theater director Peter Sellars is a call to community to learn and heal together during a time of sickness. In the Vimalakirti Sutra, Buddha sends his disciples to the sickbed of an enlightened lay person to hear his reflections on the fragility of physical being and the liberation of conscious awareness. A foundational scripture of Zen Buddhism, it is the resonant center of this body is so impermanent…, a multi-disciplinary performance film born of a remarkable international collaboration between Sellars and a trio of acclaimed artists as COVID-19 washed over the globe. Working virtually across continents under quarantine, South Indian devotional singer Ganavya, master calligrapher Wang Dongling and improvisatory dancer Michael Schumacher engaged with the Sutra and each other in an ensemble act of creation and healing. Sellars orchestrates breath and brushstroke, movement and mindfulness into a visual poem of stunning power. At a moment when grief persists and hope seems more possible, UCLA Film & Television Archive is honored to present the world premiere of this timely work in collaboration with the producers and UCLA program partners.
Digital, color, 79 min. Director: Peter Sellars. With: Wang Dongling, Ganavya, Michael Schumacher.


this body is so impermanent… is a production of The Boethius Initiative at UCLA and Fisher Center at Bard.
The this body is so impermanent… project has been made possible with support from:
June and Simon Li
The J. Paul Getty Trust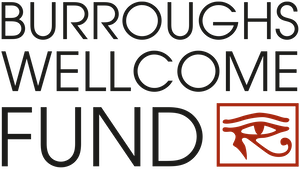 The Fisher Center Artistic Innovation Fund, with lead support from Rebecca Gold Barbara and Sven Huseby
University of Kentucky International Center
Asia Society, Center on U.S.-China Relations
The Thendara Foundation Carol and Harvey Berman
UCLA Film & Television Archive
UCLA Anderson School of Management, Center for MEMES
This program is presented in cooperation with:
UCLA School of Arts and Architecture
UCLA School of Theater, Film and Television
UCLA Center for Chinese Studies