The 1960s Continued. The 1960s brought the counterculture to campus. The first program tonight features films made by and with the participation of the founding members of The Doors. The second is concerned with changing attitudes toward society and rock music. In the later 1960s, ethnic minorities of color began finding voices both behind and in front of the camera.
There will be a 30-minute Q&A with filmmakers and intermission between Program 1 and 2.
Special thanks to our supporters who contributed to The Ray Manzarek & Jim Morrison Preservation Project.
Program 1
Colin Young on Observational Cinema  (Joan Churchill, 2019)
179B or 4 x 8 =16  (Christina Hornisher, 1965) 
Kinky  (James Joannides, Maurice Bar-David, 1966)
Five Situations for Camera, Recorder and People  (Alex Prisadsky, 1965)
Call It Collage '66  (Nettie Peña, 1966)
The Wino and the Blind Man  (Jose Luis Gonzalez, 1965)
Evergreen  (Ray Manzarek, 1965)
Induction  (Ray Manzarek, 1966)
Patient 411: A Progress Report  (Ron Raley, 1965)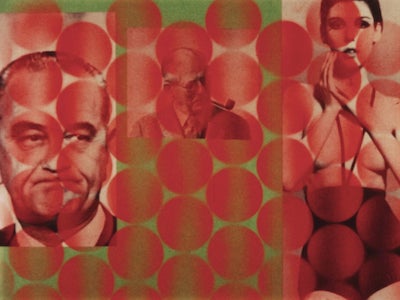 Program 2
The Ogre of Xochicalcatl  (Natalie Drache, 1966) 
The Group Thing  (George Apostolides, Thom Andersen, Bill Doherty, Bob Heinecken, Judith Henderson, Tom Koester, John Mayer, 1966) 
A Ferlinghetti Poem  (William Frew, 1968)
Hotel Indiscreet  (Bill Norton, Steve Rosen, 1967) 
One's Not Half Two  (Alan Barker, 1968) 
Now That the Buffalo's Gone  (Burton Gershfield, 1967) *
Pigs!  (Carroll J. Ballard, 1967)
Moving Day  (Phyllis Tanaka, 1965)
One Week in Vietnam, 5/28 – 6/3  (Howard Lester, 1969) 
Hey, Mama  (Vaughn Obern, 1968) 
Muggins  (Steve Wax, 1967)


* Preserved by the Academy Film Archive. Print courtesy of the Academy Film Archive.

Films provided by UCLA Film & Television Archive (unless otherwise noted). Total running time: 172 min.