The Czech New Wave broke across international cinema shores in the mid-1960s to the unsuspecting astonishment of critics and audiences who quickly made the new generation of Czech filmmakers, as the program notes for a 1967 MoMA retrospective put it, "one of the most talked about in the world." Taking advantage of the political and social liberalization that led to a postwar resurgence of Czech literature, theater and art, filmmakers, including Miloš Forman, Ivan Passer and Věra Chytilová, adopted their own idiosyncratic strategies, from neorealism to surrealism, in open revolt against Soviet socialist aesthetic dogma. After acting in a number of his colleagues' efforts and helming two short films released as part of compendiums, writer-director Jiří Menzel immediately leapt to the forefront of the loosely aligned movement on the strength of his debut feature Closely Watched Trains (1966) which went on to win the Academy Award for Best Foreign Language Film in 1968 (the second such victory for Czechoslovakia in three years after Ján Kadár and Elmar Klos' The Shop on Main Street won in 1965). Menzel's follow up, Capricious Summer, opened the New York Film Festival the following year confirming his auteur status as a sharp observer of provincial custom and eccentricity. When asked, Menzel proclaims he only makes comedies, but his gentle satiric jabs at the foibles of station masters, brewery workers, summer vacationers, waiters and shop girls reveal a subtle but equally sharp politics. Driven blithely by their earthly desires, Menzel's characters bear witness to the immutable forces of human nature that resist ideology in favor of simple pleasures. Menzel drew heavily from contemporary Czech authors for his inspiration, most specifically Bohumil Hrabal, whose work formed the basis for five Menzel features, including some of best known films including Trains and I Served the King of England (2006). Menzel's early success, like that of so many others in his generation, was brought to a crashing halt with the Soviet invasion of Czechoslovakia in 1968 in brutal response the Prague Spring. The next year, Menzel's wry take on love among political prisoners, Larks on a Spring (1969) was confiscated and banned until it premiered in 1990 at the Berlin Film Festival where it won the Golden Bear. After the crackdown, Menzel refused to emigrate but was prohibited from directing again until 1975. On resuming his career, Menzel returned to form with a string of charming, deceptively simple comedies that, taken together, constitute an ironic people's history of Czechoslovakia from the pre-war years of democracy, through the Nazi occupation, the years of communist rule and the Velvet Revolution. The Archive is honored to present this series of highlights from Menzel's nearly 60-year career, including a number of recent restorations from the Czech National Film Archive.

All films from the Czech Republic, written and directed by Jiří Menzel and presented in Czech with English subtitles, except where noted.
Sincere thank you to our sponsor City of Prague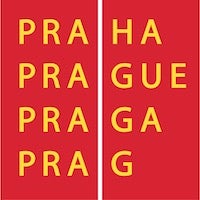 Special thanks: Pavol Sepelak, Aneta Campbell—Consulate General of the Czech Republic in Los Angeles; Jiří Menzel; Olga Menzelova; Shivendra Dungarpur.