UCLA Film & Television Archive is pleased to present this retrospective of films by Pier Paolo Pasolini, one of the most iconoclastic and influential figures in Italian cinema in the generation following the neo-realists.  Widely recognized as a playwright, novelist, political theorist, journalist, linguist, teacher and poet, Pasolini turned to the cinema "to represent reality with reality."  But as simple as this sounds, he shaped cinematic means to many different purposes including fanciful realizations of myths and medieval tales (with contemporary resonance), and pointed political critiques, often couched in allegory.  He was the product of a deeply troubled but lifelong relationship with Catholicism, and the complicated experience of being homosexual in a world, and a nation, that he saw as progressively conformist and consumerist.  His rueful outlook on the rise of postwar corporate, capitalist culture and its displacement of traditional Italian values was prescient, anticipating later critiques of capitalism.  At the core of many of his writings one encounters a recurrent fascination with the notion of purity: the difference between that purity promised by Christianity and various political programs, and the purity found in the free and unfettered expression of natural humanity.  It is a theoretical nexus that informs many of the works in this program, presented under the auspices of the Consulate General of Italy in Los Angeles and featuring glorious new prints from Istituto Luce Cinecittà in Rome, some of which have been restored by Cineteca di Bologna.
This retrospective is organized by Shannon Kelley and by Camilla Cormanni and Paola Ruggiero, Luce Cinecittà; with Roberto Chiesi, Centro Studi-Archivio Pier Paolo Pasolini/Cineteca di Bologna.  Presented in association with the Ministry of Culture of Italy, and the Istituto Italiano di Cultura di Los Angeles.  Presented under the auspices of the Consulate General of Italy in Los Angeles.
Note:  This series takes place in conjunction with "PASOLINI'S EAST in Roberto Villa's photographs" a photo exhibition on view August 2–August 28 at the Italian Cultural Institute, 1023 Hilgard Avenue, Los Angeles, CA 90024.

This event is part of the celebrations of the Year of the Italian Culture in the US.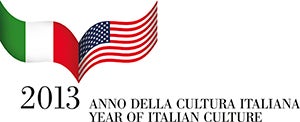 Special thanks to: Alberto di Mauro, director, Massimo Sarti, deputy director—Istituto Italiano di Cultura di Los Angeles. 
Thanks to: Marian Luntz—Museum of Fine Arts, Houston; David Filipi—Wexner Center for the Arts.