Producer-director Robert Abel may not be a household name but his production company, Robert Abel & Associates (RA&A), helped to define the look of an era and to change the future of moving-imagemaking forever. A UCLA alumnus who started out working for computer graphics pioneer, John Whitney, Abel pioneered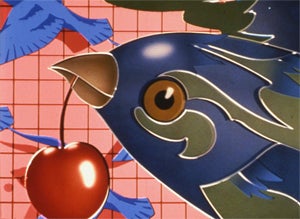 the application of CGI in commercials, broadcast television and film. In 1971, he co-founded RA&A with Con Pederson (Co-Visual Effects Supervisor, 2001: A Space Odyssey) and assembled a team of artists who combined an intuitive understanding of technology, from the optical to the digital, with an innovative—some might say hallucinogenic—sense of style. RA&A's fusion of art and technology earned it 33 Clio Awards for its iconic work, including spots for 7UP, Levi Strauss, TRW, Benson & Hedges and the Canned Food Information Council. RA&A's motion graphics for network television transformed the entire look of the medium. In the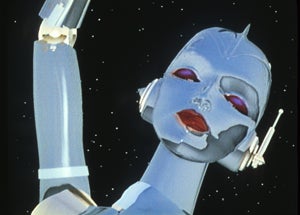 late 1970s, the company expanded into music videos and movies, contributing ground-breaking effects and animation work on Star Trek – The Motion Picture (1979), Tron (1982) and the video for The Jacksons' "Can You Feel It" (1980). The UCLA Film & Television Archive and the Visual Effects Society are pleased to celebrate RA&A's work and legacy with an evening of clips and conversation with some of the company's key artists and producers.
Approx. TRT: 180 min. 
Special thanks to: Tony Best, Lauryl Duplechan; Dan Einstein, Ryan Chandler, UCLA Film & Television Archive; Van Ling, Gene Kozicki, Visual Effects Society.
Learn more about UCLA's Robert Abel & Associates Collection by visiting our collection profile.