Read Archive Director Jan-Christopher Horak's list of 10 seminal films that helped shaped Universal's first 100 years here. 
It's not often that we have the opportunity to celebrate the centenary of a major motion picture company, and the unique and storied history of Universal Pictures made this opportunity a particularly rewarding one for UCLA Film & Television Archive. From its venerated horror cycle of the 1930s and '40s to Deanna Durbin musical comedies, Anthony Mann westerns, Douglas Sirk melodramas, and the adventure dramas of Steven Spielberg, Universal Pictures' multiplicity of identities has always been its greatest asset.
The Archive has been pleased to partner with American Express to present the film exhibition, "Universal Pictures: Celebrating 100 Years," May 4 – June 24, 2012 at the Billy Wilder Theater in Los Angeles and delighted that Universal has provided so many new prints and restorations for the occasion.
Fortunately for audiences throughout North America, American Express has made it possible to tour the film exhibition to a collection of notable venues over the next year, beginning in July of 2012 in New York City.
The following titles are a sample of the tour's repertoire. (NOTE: Not all films will screen at every venue; check local venues for complete program information.)
New restorations!
• All Quiet on the Western Front (1930)
• Dracula (1931)
• Jaws (1975)
• Pillow Talk (1959)
• To Kill a Mockingbird (1962)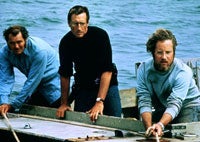 New prints!
• The Birds (1963)
• Francis (1950)
• Frankenstein (1931)
• The Sting (1973)

Links and venues will be updated as the tour continues.
| | | |
| --- | --- | --- |
| July 8 – August 2, 2012 | Chicago, IL | Gene Siskel Film Center |
| July 13 – August 9, 2012 | New York, NY | Film Forum |
| August 3 – 31, 2012 | Berkeley, CA | Pacific Film Archive |
| August 16 – September 24, 2012 | Vancouver, British Columbia | Pacific Cinémathèque |
| November 2 – 14, 2012 | Seattle, WA | Northwest Film Forum |
| November 2 – December 2, 2012 | Cambridge, MA | Brattle Theatre |
| December 1 – 18, 2012 | Columbus, OH | Wexner Center for the Arts |
| December 9 – January 3, 2012 | Chicago, IL | Gene Siskel Film Center |
| January 4 – February 2, 2013 | Portland, OR | Northwest Film Center |
| January 30 – April 24, 2013 | Atlanta, GA | Emory Cinematheque |
| February 1 – 23, 2013 | Houston, TX | The Museum of Fine Arts |
| February 19 – March 2, 2013 | Ithaca, NY | Cornell Cinema |
| April 6 – 28, 2013 | Washington, DC | National Gallery of Art |