"The city's most surprising, most stimulating, most invigorating film event."
 —Kenneth Turan, Los Angeles Times
"Forget Blu-ray discs and plasma TVs. For true cinephiles, nothing lets a movie really sing like a pristine celluloid print. In which case, UCLA's Festival of Preservation is a veritable opera."
—Matt Sussman, Flavorpill
"In this drastically evolving time, when digital cinema replaces actual, tangible strips of film before we can even assess the revolution's ramifications and potential losses, the UCLA Film & Television Archive performs a crucial service for our shared American history." — Michael Phillips, Chicago Tribune
Highlights from the renowned UCLA Festival of Preservation will screen for audiences outside of Los Angeles in select North American venues.
The Festival spotlights recently completed UCLA Film & Television Archive preservation projects spanning an entire century of moving image media: classic Hollywood feature films, television programs, newsreels, silents, documentaries and contemporary independents.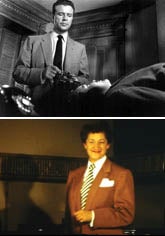 The following titles are a sample of the tour's repertoire. (NOTE: Not all films will screen at every venue; check local venues for complete program information.)
• Director Robert Altman's Come Back to the 5 & Dime, Jimmy Dean, Jimmy Dean (1982), based on Ed Graczyk's play.
• Films noir by Douglas Sirk (Sleep, My Love, 1948), Anthony Mann (Strangers in the Night, 1944) and Robert Parrish (Cry Danger, 1951).
• Highlighting the Outfest Legacy: Three Films, rare portraits of lesbian, gay, bisexual and transgender peoples.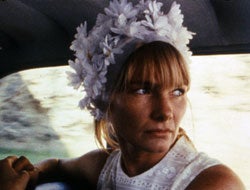 • Barbara Loden's independent masterpiece, Wanda (1970).
• Our popular collection of sound-on-disc "Vitaphone" shorts.
•The Forgotten Village (1941), the only documentary scripted by John Steinbeck.
• The ambitious television experiment, Play of the Week: "Waiting for Godot" (1961).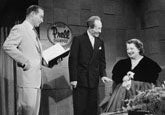 • Three tributes to Holocaust survivors from the television program "This is Your Life" (1953, '55 and '61).
• Cecil B. DeMille's thundering epic, The Crusades (1935).
• And much more!
Tour dates and venues:
| | | |
| --- | --- | --- |
| July 15–18, 2011 | New York, NY | The Film Society of Lincoln Center |
| August 5–28, 2011 | Washington, DC | National Gallery of Art |
| September 3–October 5, 2011 | Chicago, IL | Gene Siskel Film Center |
| September 1–October 30, 2011 | Berkeley, CA | Pacific Film Archive |
| November 3-23, 2011 | Vancouver, British Columbia | Pacific Cinémathèque |
| January 6–20, 2012 | Portland, OR | Northwest Film Center |
| February 3–23, 2012 | Columbus, OH | Wexner Center for the Arts |
| May 5–27, 2012 | Seattle, WA | Northwest Film Forum |
| May 18–June 10, 2012 | Houston, TX | The Museum of Fine Arts |
| August 2–17, 2012 | Boston, MA | Museum of Fine Arts |