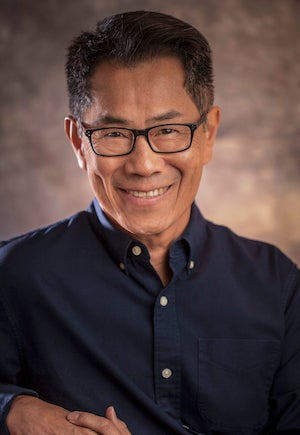 Acquired in collaboration with the Outfest UCLA Legacy Project and the Sundance Institute, the Arthur Dong Collection at UCLA includes archival masters and invaluable extended interviews and production outtakes from the award-winning independent filmmaker's landmark documentaries Forbidden City, USA (1989), Coming Out Under Fire (1994), Hollywood Chinese (2007) and many others. The extensive collection chronicles Dong's acclaimed 30-year career of writing, producing and directing groundbreaking documentaries that examine Chinese and Chinese American history and representation, LGBTQ and human rights issues, and public policy concerns.
The recipient of an Academy Award nomination for his personal documentary short, Sewing Woman (1982), about his mother's immigration to American from China, Dong's socially-conscious and activist-minded works have earned him five Emmy nominations and numerous awards including the George Foster Peabody Award, three Sundance Film Festival awards, the Berlin Film Festival's Teddy Award, the Historian Award from the Chinese Historical Society of America, the Pioneer Award from the Organization of Chinese Americans, two consecutive GLAAD Media Awards (Gay and Lesbian Alliance Against Defamation), and many more. For Dong's complete biography, please visit his Deep Focus Productions website.

Collection highlights include:
- Public (1970), Dong's animated Super-8 film that explores a child's response to oppressive societal norms and the culture of violence surrounding him (first prize winner, California High School Film Festival).
- Outtakes and interviews from Coming Out Under Fire (1994), an examination of the World War II origins of the military's policies governing gay and lesbian service members.
- Outtakes and interviews from Family Fundamentals (2002), a look at America's culture wars over homosexuality as experienced by three conservative Christian families with gay children.
- Outtakes and interviews from Forbidden City, USA (1989), a groundbreaking account of the Chinese American nightclub scene during World War II.
- Outtakes and interviews from Hollywood Chinese (2007) a landmark examination of the Chinese in American feature films.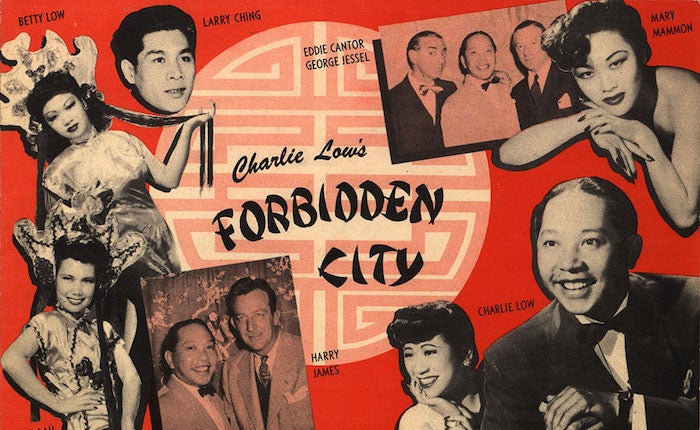 Forbidden City, USA (1989)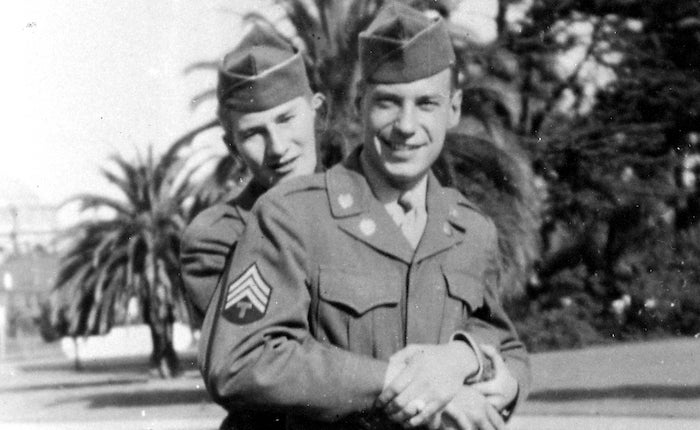 Coming Out Under Fire (2004)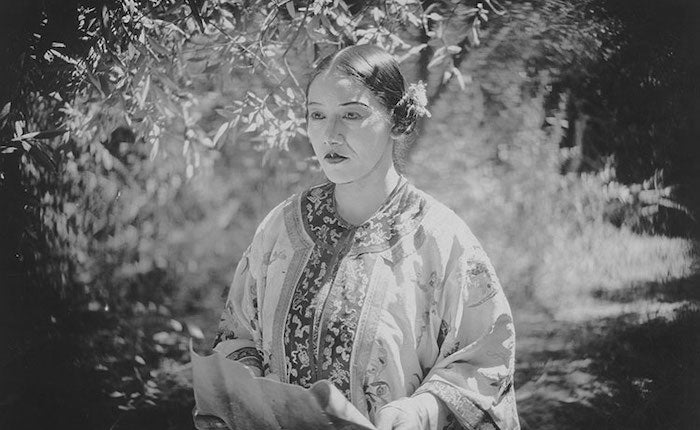 Lady Tsen Mei in Lotus Blossom (1921), part of Hollywood Chinese (2007)
Image credits: Deep Focus Productions
To arrange onsite research viewing access, please contact the Archive Research and Study Center (ARSC).