Christopher Kahunahana. Artwork by River Garza.


Christopher Kahunahana is an award-winning Hawaiian filmmaker and Sundance Institute Feature Film and Native Lab Alumni. He is the writer, producer and director of Waikiki (2020), which premiered at the Urban World Film Festival and opened the Smithsonian's Mother Tongue Film Festival. Waikiki has been recognized with multiple awards including a Grand Jury Award for Best U.S. Narrative Feature at the Los Angeles Asian Pacific Film Festival, Best Feature Grand Prize at Flickers Rhode Island International Film Festival, and Best Made in Hawaii Feature Film at the Hawaii International Film Festival.
Waikiki screens on night two of the UCLA film series Imagining Indigenous Cinema: New Voices, New Visions with the director in person, June 3, 2023 at the Billy Wilder Theater at the Hammer Museum. In Kahunahana's feature, a Native Hawaiian hula dancer tries to escape an abusive relationship and has an accident that leads to a surrealistic journey of self-exploration and enlightenment. Leaving behind the touristic image of paradise and island culture, Waikiki tackles the often-unspeakable generational trauma of post-colonial cultures. "With Waikīkī being the crown jewel of the tourism industry and the driving force behind the exploitation of Hawaiian culture, it very clearly presented itself as the setting in which to discuss these issues," said the director. "In Waikiki, I explore the contradictions of nature and development in contemporary Hawai'i, allowing for a greater understanding of the film's subtext — how the destruction of nature impacts mental and spiritual health."


We asked the filmmaker to tell us a little bit about himself:
What inspired you to become a visual storyteller?
Christopher Kahunahana: While I've always been a visual artist, the transformation to a storyteller started when I worked in a black and white photo lab and began understanding a photo's ability to capture a moment and an emotion. I became obsessed with the moving image when I experienced Baraka (1992) in the Cinerama. It was a near-spiritual experience, but the films Soy Cuba (1964) and Atanarjuat: The Fast Runner (2001) showed me how a movie could be more than entertainment. I was inspired to use the moving image to share our stories.
What are your thoughts on "Indigenous cinema" today?
It's an exciting time for Indigenous cinema. There are more opportunities to get our work made than ever before. Through Sundance, Indigenous storytellers have broken into the mainstream with programs such as Reservation Dogs (2021- ) and Taika Waititi's Thor films (2017, 2022). It's inspiring that our voices are being heard and celebrated. Kanaka Maoli films are being promoted and programmed domestically and overseas through festivals such as Maori Land, Hawai'i International Film Festival, and the Los Angeles Asian Pacific Film Festival. I'm grateful for the opportunities that have come through the generational efforts of the activists and filmmakers before us. Yet we have much further to go to reach parity and societal equity, and I'm committed to doing the work.
What do you hope that people will take away from your work?
I hope that people gain a sense of perspective — an understanding of the issues facing Kanaka Maoli in occupied Hawai'i. And through empathy for the characters, we can converse on how land dispossession has not only impacted Hawaiians but has led to the destruction of the land itself.
We'd love to know a film, book, artist or musician you're really into right now.
I'm horrible at keeping up with current shows; I always seem to return to the work that moved me. So I've been rereading From a Native Daughter: Colonialism and Sovereignty in Hawaii by Haunani-Kay Trask. I highly recommend this book to understand Hawaiian rights and EA — sovereignty.
Find Christopher Kahunahana at @chriskahunahana on Instagram and Twitter.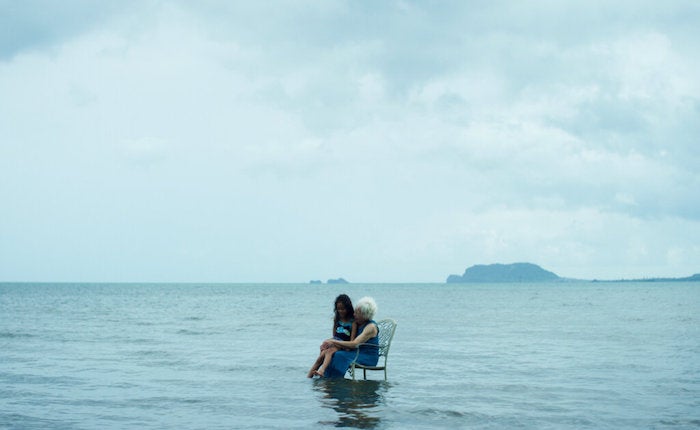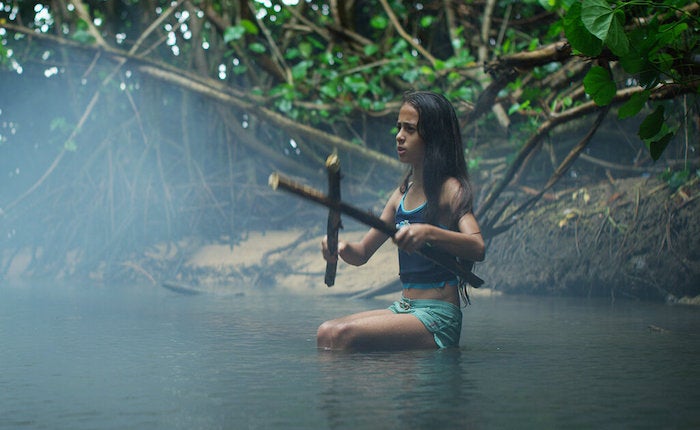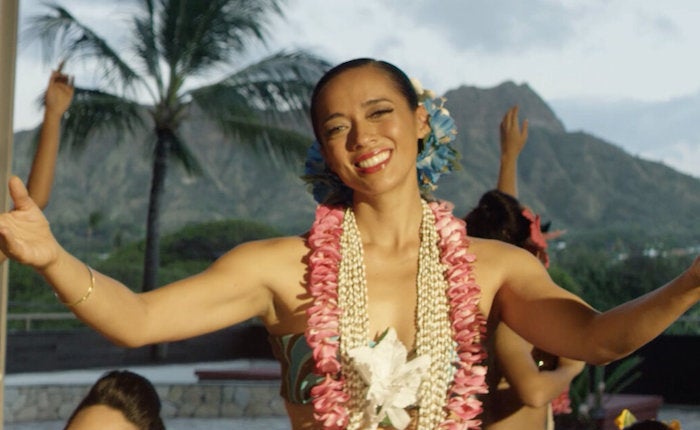 Waikiki (2020)

—edited by Jennifer Rhee, Digital Content Manager