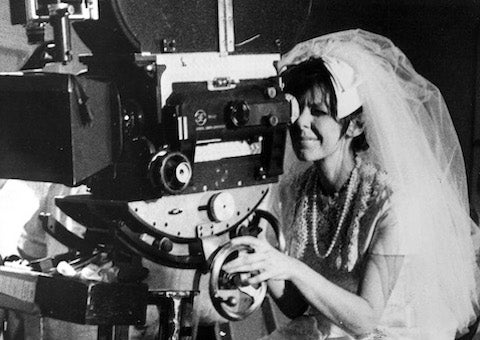 A New Leaf (1971) director and star Elaine May.


The Archive Research and Study Center (ARSC) has the privilege of hosting scholars, from UCLA and across the country and internationally, to explore our collection for the purpose of research. In celebration of Women's History Month, we're spotlighting some recent scholarship—books published in the last six years—that have studied materials in our collection related to women. The nine authors featured here illustrate the expansive subject of women's film and television history, drawing attention to women's representation on-screen and behind the camera, as these texts examine gender at the intersection of race, ethnicity, sexuality, stardom, genre and industry production cultures. These works bring to the forefront women's roles as both creators and audiences in the complex and compelling history of moving images and, in doing so, emphasize the importance of archival collections, such as ours, in providing dynamic evidence of their contributions.
ARSC is located in Powell Library on the UCLA campus and is presently open to current BruinCard holders (students, staff and faculty). Learn how to coordinate a research visit. View additional publications in a variety of subjects that have accessed materials through ARSC. 
Latino TV: A History (2022, NYU Press)
by Mary Beltrán
"Latino TV: A History offers a sweeping study of key moments of Chicano/a and Latino/a representation and authorship since the 1950s. Mary Beltrán examines Latina/o representation in everything from children's television Westerns of the 1950s, Chicana/o and Puerto Rican activist-led public affairs series of the 1970s, and sitcoms that spanned half a century, to Latina and Latino-led series in the 2000s and 2010s on broadcast, cable, and streaming outlets, including George Lopez, Ugly Betty, One Day at a Time, and Vida. Through the exploration of the histories of Latina/o television narratives and the authors of those narratives, Beltrán sheds important light on how Latina/os have been included—and, more often, not—in the television industry and in the stories of the country writ large."—NYU Press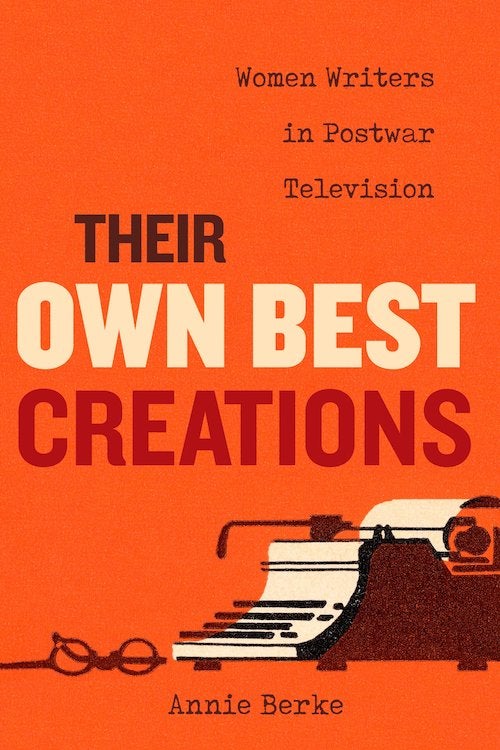 Their Own Best Creations: Women Writers in Postwar Television (2022, UC Press)
by Annie Berke
"Their Own Best Creations looks at women writers' contributions to some of the most popular genres of postwar TV: comedy-variety, family sitcom, daytime soap, and suspense anthology. During the 1950s, when the commercial medium of television was still being defined, women writers navigated pressures at work, constructed public personas that reconciled traditional and progressive femininity, and asserted that a woman's point of view was essential to television as an art form. Berke brings to light the long-forgotten and under-studied stories of these women writers and crucially places them in the historical and contemporary record."—UC Press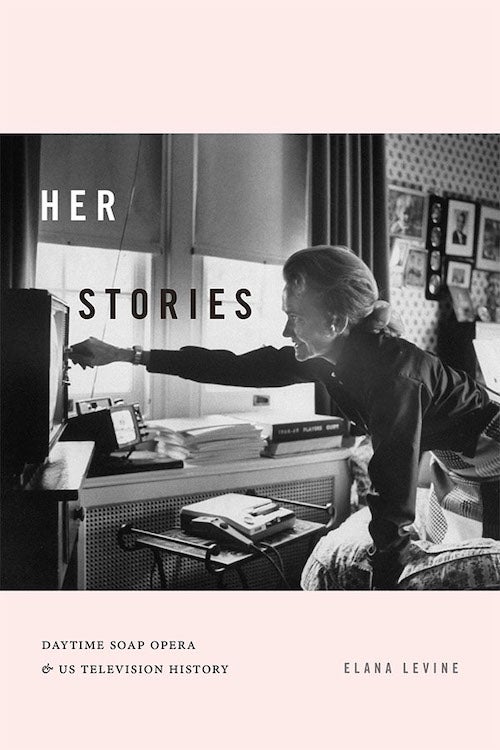 Her Stories: Daytime Soap Opera and US Television History (2020, Duke University Press)
by Elana Levine
"Levine provides an in-depth history of the daytime television soap opera as a uniquely gendered cultural form and a central force in the economic and social influence of network television. Closely observing the production, promotion, reception, and narrative strategies of the soaps, Levine examines two intersecting developments: the role soap operas have played in shaping cultural understandings of gender and the rise and fall of broadcast network television as a culture industry. In so doing, she foregrounds how soap operas have revealed changing conceptions of gender and femininity as imagined by and reflected on the television screen."—Duke University Press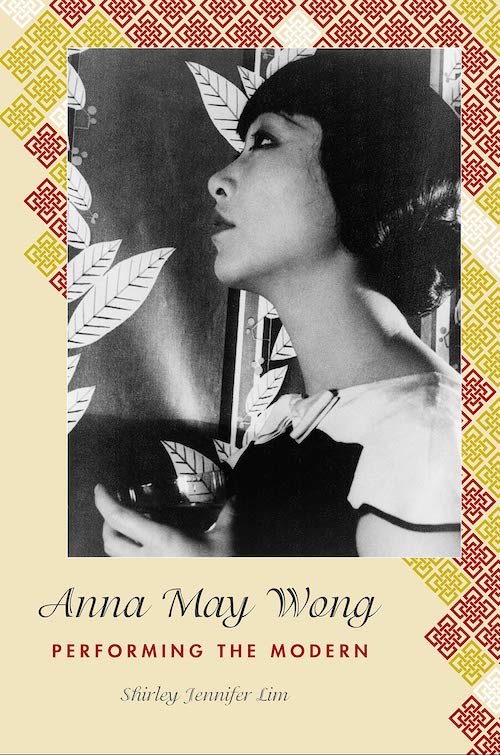 Anna May Wong: Performing the Modern (2019, Temple University Press)
by Shirley Jennifer Lim
"Pioneering Chinese American actress Anna May Wong made more than 60 films, headlined theater and vaudeville productions, and even starred in her own television show. Her work helped shape racial modernity as she embodied the dominant image of Chinese and, more generally, 'Oriental' women between 1925 and 1940. Lim re-evaluates Wong's life and work as a consummate artist by mining an historical archive of her efforts outside of Hollywood cinema. From her pan-European films and her self-made My China Film to her encounters with artists such as Josephine Baker, Carl Van Vechten, and Walter Benjamin, Lim scrutinizes Wong's cultural production and self-fashioning."—Temple University Press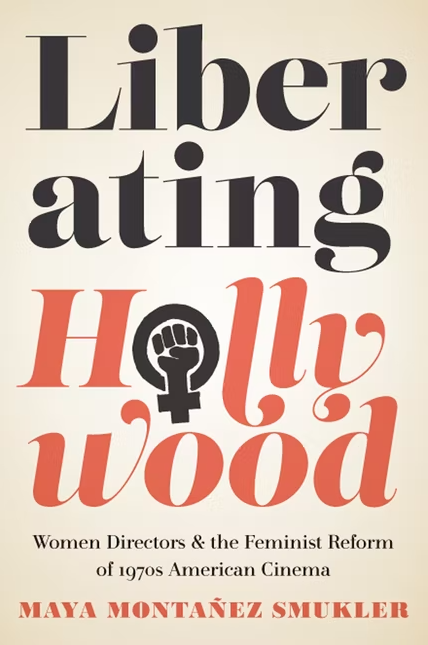 Liberating Hollywood: Women Directors and the Feminist Reform of 1970s American Cinema (2018, Rutgers University Press)
by Maya Montañez Smukler
"Throughout the 1970s feminist reform efforts resulted in a noticeable rise in the number of women directors, yet at the same time the institutionalized sexism of Hollywood continued to create obstacles to closing the gender gap. Smukler reveals that during this era there were an estimated 16 women making independent and studio films: Penny Allen, Karen Arthur, Anne Bancroft, Joan Darling, Lee Grant, Barbara Loden, Elaine May, Barbara Peeters, Joan Rivers, Stephanie Rothman, Beverly Sebastian, Joan Micklin Silver, Joan Tewkesbury, Jane Wagner, Nancy Walker, and Claudia Weill. Liberating Hollywood is the first study of women directors within the intersection of second wave feminism, civil rights legislation, and Hollywood to investigate the remarkable careers of these filmmakers."—Rutgers University Press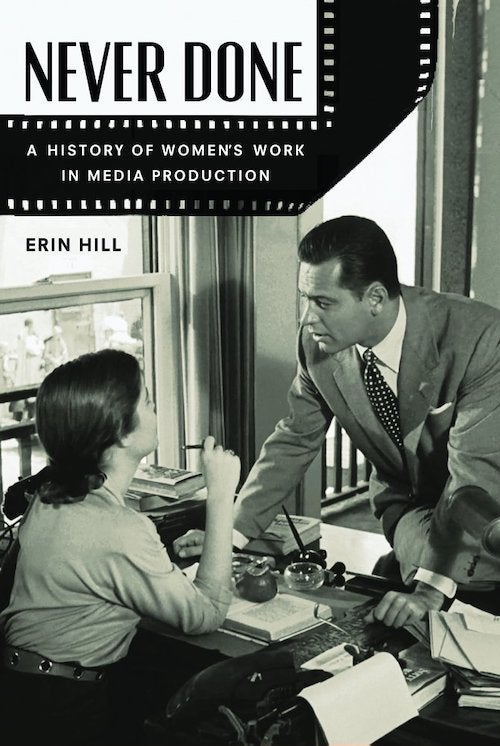 Never Done: A History of Women's Work in Media Production (2016, Rutgers University Press)
by Erin Hill
"Histories of women in Hollywood usually recount the contributions of female directors, screenwriters, designers, actresses, and other creative personnel whose names loom large in the credits. Yet, from its inception, the American film industry relied on the labor of thousands more women, workers whose vital contributions often went unrecognized. Never Done introduces generations of women who worked behind the scenes in the film industry—from the employees' wives who hand-colored the Edison Company's films, to the female immigrants who toiled in MGM's backrooms to produce beautifully beaded and embroidered costumes."—Rutgers University Press
Stealing the Show: African American Performers and Audiences in 1930s Hollywood (2016, UC Press)
by Miriam J. Petty
"Petty focuses on five performers whose Hollywood film careers flourished during this period—Louise Beavers, Fredi Washington, Lincoln "Stepin Fetchit" Perry, Bill "Bojangles" Robinson, and Hattie McDaniel—to reveal the "problematic stardom" and the enduring, interdependent patterns of performance and spectatorship for performers and audiences of color. She maps how these actors—though regularly cast in stereotyped and marginalized roles—employed various strategies of cinematic and extracinematic performance to negotiate their complex positions in Hollywood and to ultimately 'steal the show.'"—UC Press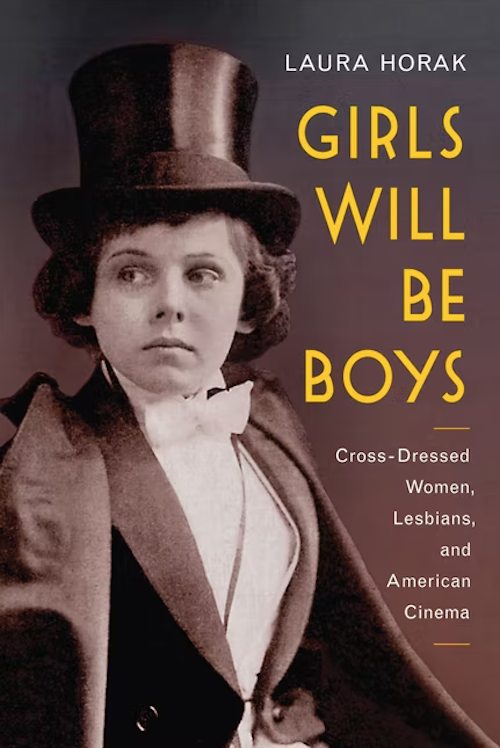 Girls Will Be Boys: Cross-Dressed Women, Lesbians, and American Cinema, 1908-1934 (2016, Rutgers University Press)
by Laura Horak
"Marlene Dietrich, Greta Garbo, and Katharine Hepburn all made lasting impressions with the cinematic cross-dressing they performed onscreen. These seemingly daring performances of the 1930s actually came at the tail end of a long wave of gender-bending films that included more than 400 movies featuring women dressed as men. Questioning the assumption that cross-dressing women were automatically viewed as transgressive, Horak finds that these figures were popularly regarded as wholesome and regularly appeared onscreen in the 1910s. Horak also explores how and why this perception of cross-dressed women began to change in the 1920s and early 1930s, examining how cinema played a pivotal part in the representation of lesbian identity."—Rutgers University Press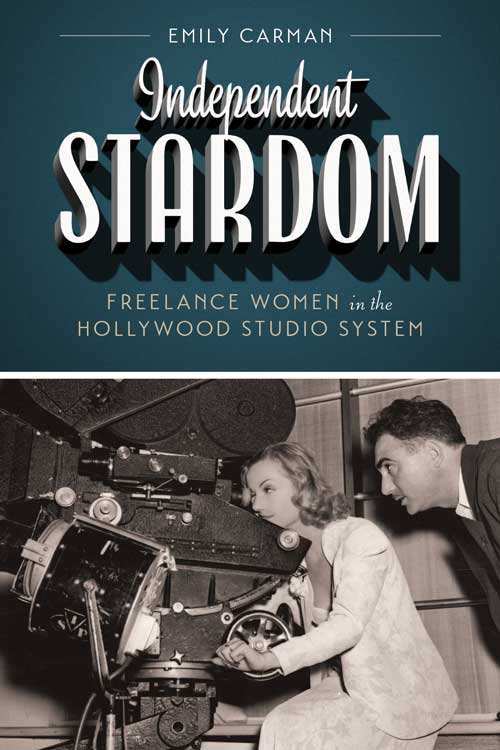 Independent Stardom: Freelance Women in the Hollywood Studio System (2016, University of Texas Press)
by Emily Carman
"Far from passive victims of coercive seven-year contracts, a number of classic Hollywood's best-known actresses worked on a freelance basis within the restrictive studio system. In leveraging their stardom to play an active role in shaping their careers, female stars including Irene Dunne, Janet Gaynor, Miriam Hopkins, Carole Lombard, and Barbara Stanwyck challenged Hollywood's patriarchal structure. Additionally, Carman looks at actresses of color, such as Anna May Wong and Lupe Vélez, whose careers suffered from the enforced independence that resulted from being denied long-term studio contracts."—University of Texas Press