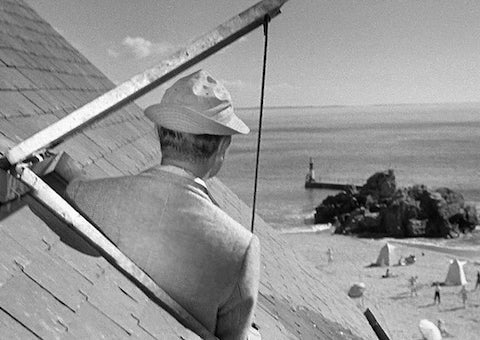 Monsieur Hulot's Holiday


To celebrate the first weeks of summer, we've invited UCLA students from the Bruin Film Society to share their summer streaming picks, from a sun-soaked tale of adolescent turmoil to breezy stories of friendship, romance and outdoor adventure.


About the Bruin Film Society
The Bruin Film Society is the sole undergraduate organization at UCLA dedicated to upholding and celebrating film culture with others on campus. We're a group of people who love movies and want to share that love with others. Sign up for the BFS mailing list and find us on Facebook, Twitter, Instagram and YouTube.


Ryan Wu, BFS President, fourth year Economics major

Beach Rats (2007, where to watch): Drenched in cinematographer Hélène Louvart's rich imagery, writer-director Eliza Hittman's second feature is a sensitive, nuanced portrayal of a young man in turmoil. Harris Dickinson turns in an excellent performance as someome caught between two lives—a new girlfriend, played by Madeline Weinstein, and a secret double life meeting older men for drugs and sex. Though slow-moving and vague, it's never not purposeful; to watch this movie is to feel a man so deeply ensconced in a web of fear and shame that he barely even recognizes that he's trapped. Fitting, too, that the movie itself feels like a haze.
Beach Rats


Shalinee Maitra, BFS Events Coordinator, fourth year Linguistics and Computer Science major
Priceless (2006, where to watch): The movie equivalent of a "beach read," Priceless follows Irène (Audrey Tautou), a girl who will only date the richest of the rich on the French Riviera, and Jean (Gad Elmaleh), a hotel bartender who walks guests' dogs for extra cash. One night, Irène happens across Jean asleep in the hotel lounge. Mistaking him for a wealthy guest, she spends the night with him. Confusion, antics and hilarity ensue. A premise that could have been dull and cliché works because of the performances of the film's leads. Tautou is ruthless and calculating, but at her core, incredibly sweet. Elmaleh embodies the innocence of a hopeless—and decidedly un-wealthy—romantic. Despite the characters' questionable morality, you can't help but root for them. The movie is light, romantic and extremely funny, all against the backdrop of summer in the ritzy towns of the French Riviera. It's perfect summer fun.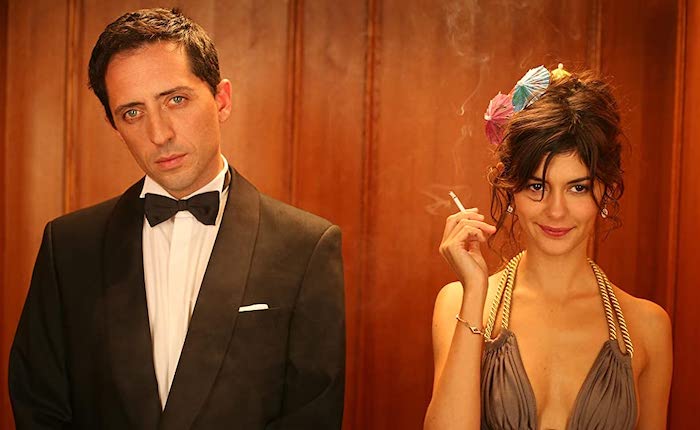 Priceless


Stephanie Vargas Perez, former BFS Vice President
A Goofy Movie (1995, where to watch): I'm sorry for mentioning The Mouse but for this movie, I must. A Goofy Movie follows Max Goof as he goes to his last day in school to impress Roxanne with the performance of a lifetime, but gets in trouble by the principal, as well as his dad, who takes him on a camping trip to help get him on the right path. Yearning to leave the nest, Max rejects most of the summer trip before changing the trajectory of the journey. With some epic numbers from Tevin Campbell that will be the highlight of your summer playlists, water beds, the cheesiest pizzas I've ever seen, and a Bigfoot cameo, you can never go wrong with A Goofy Movie.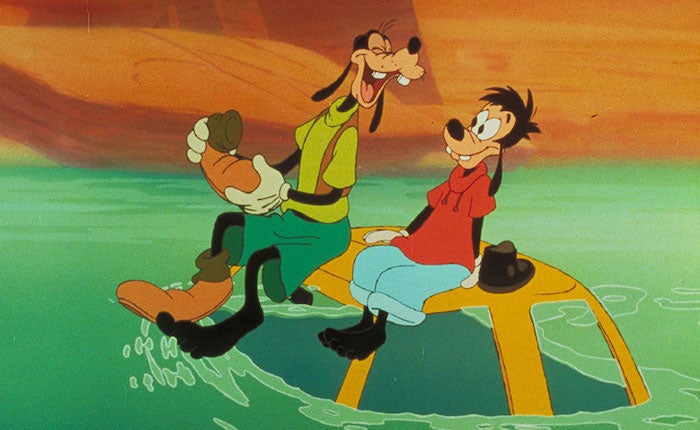 A Goofy Movie


Adam Karp, former BFS President
Monsieur Hulot's Holiday (1953, where to watch): Take a trip to the seaside of France with Jacques Tati as his kind-hearted and endearingly clumsy alter ego, Monsieur Hulot. In Tati's first appearance as Hulot, he travels to a seaside resort where hijinks ensue as his eponymous character interacts with upper-class Parisians on holiday. An homage to Chaplin's character The Tramp, Hulot utilizes all types of comedy as he finds himself caught in a France changing around him. Though not as striking in its political allegories of the modernization and Americanization of European consumer culture as Tati's later films Mon Oncle and Playtime, Holiday still presents France as a post-war society unsure about the new ways of modernization. The film may be a window into a type of vacation you've never experienced, but with its endearing invitation, you'll feel just as if you've reminisced and caught up with an old friend.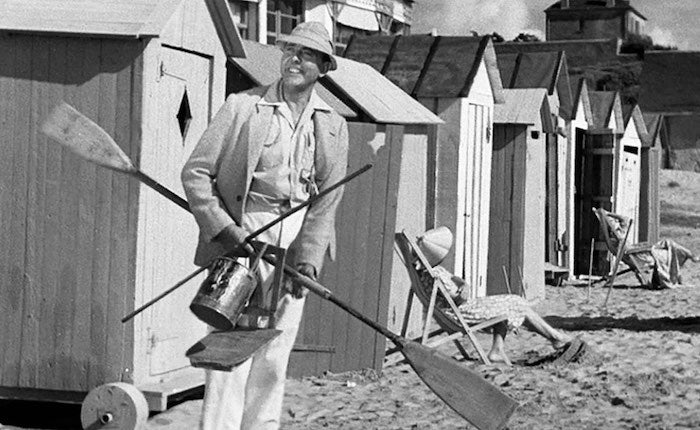 Monsieur Hulot's Holiday


Laura Lee, BFS Social Chair, fourth year Global Studies major
The Parent Trap (1998, where to watch): Full of mischievous pranks and jammy music, this updated rendition of The Parent Trap (1961) is summer excellence at its finest. Separated at birth, identical twins Annie and Hallie (played by a young Lindsay Lohan) discover their true identities at summer camp. Hallie, the American twin, likes to quote Elvis and carry around a Leonardo DiCaprio photo—meanwhile, British Annie upholds class and speaks French. Despite their differences, the two become immediate partners in crime, and are determined to swap places with an ultimate goal of rekindling their parents' relationship. As quintessential and bizarre as the plot may be, this film offers an affectionate look into familyhood and romance. It tackles the stress of self-belonging in one's own family. Not to mention, the stunning settings of Napa and London are surely to have you dreaming of a summer getaway!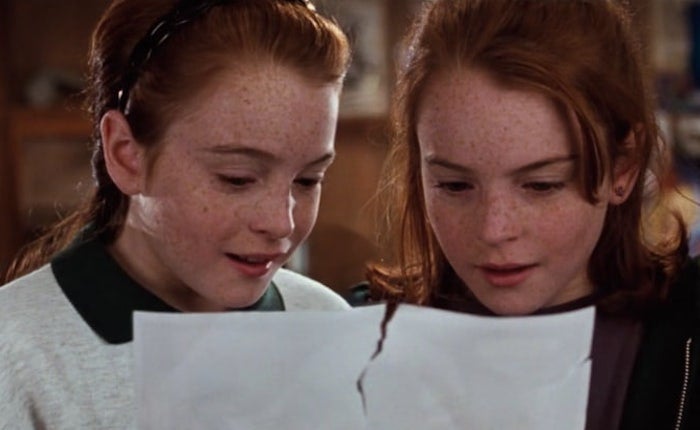 The Parent Trap


Karlinna Sanchez, BFS Vice President, fourth year student
Luca (2021, on Disney+): Luca is the perfect summer fun movie! It's got everything a summer fun movie should have! Best buds, epic adventure, awesome water effects, the prettiest colors animation can render, and pasta! My previous favorite Pixar film was Ratatouille, which really encapsulated a lot of fall elements, but summer has taken over my soul (another worthy Pixar flick) and so has Luca! With all the epic highs of summer fun with your best friends, the emotional beats of a summer to remember, you can see Luca on Disney+!
Luca