Pushing Hands


These staff-curated streaming picks highlight stories about aging, the elderly, and finding joy, reconciliation and adventure in later stages of life. Subscribe to our email newsletter to receive our film recommendations and other updates from the Archive.


Jillian Borders, Senior Film Preservationist
Pushing Hands (1991, on Amazon Prime and free on Kanopy through participating libraries): "Pushing hands" is a practice in Tai Chi that trains the body to yield to force instead of resisting with force, in effect achieving balance by giving up balance. This technique is on display both physically and metaphorically in Ang Lee's first feature film, Pushing Hands. Sihung Lung, in the first of his many collaborations with Lee, is Master Chu, a retired Tai Chi master who has just come from China to New York to live with his son, American daughter-in-law and grandson. Chu struggles to find a place in his son's home, with conflicts in culture and temperament. This film is the first of Lee's later-known-as "Father Knows Best" trilogy dealing with the issues of tradition versus modernity, aging, and filial duty. This Taiwanese film, shot entirely in the U.S., is particularly poignant from a Chinese American standpoint, but the themes are universal.
Pushing Hands


Miki Shannon, Film Preservationist 
Ladies in Lavender (2004, free on Tubi, and on Kanopy through participating libraries): Into the quiet life of two elderly English sisters, unmarried Ursula (Judi Densch) and widow Janet (Maggie Smith), arrives a young Polish man, Andrea (Daniel Brühl), who washes up after a storm on their Cornwall beach in 1936. Sensing that life has passed them by, the sisters seize this opportunity to nurse Andrea back to health and teach him English. The sisters discover that he is an accomplished violinist who was on his way to America to pursue his career. Ursula has grown fonder of Andrea than she wishes to admit, and is devastated by the thought of him leaving their home. If the roles were reversed—an older gentleman falling for a young lady—Ursula's love might not represent such an unattainable desire. The townspeople, many with their own romantic longings, are at first jealous and suspicious, but gradually rally around the foreigner in their midst. First-time director Charles Dance beautifully paces the narrative, allowing music and emotions to subtly tell the story of lost youth, love never found and new beginnings.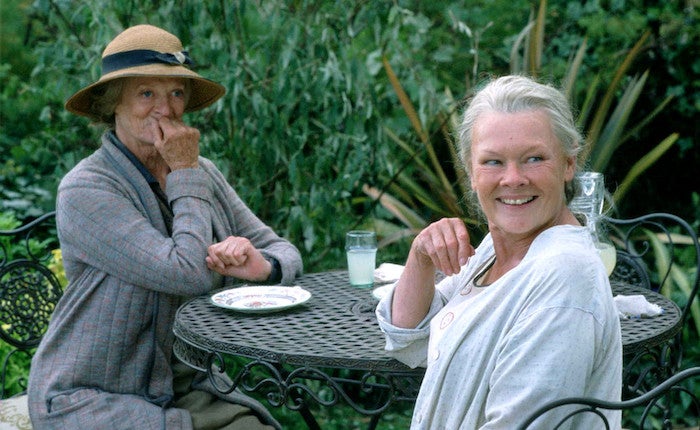 Ladies in Lavender


Jim Smith, Lead Projectionist
Nomadland (2020, on Hulu): Frances McDormand avoided press for nearly a decade, emerging as a ripened advocate for aging authentically. During her 2018 Oscar speech, she led female nominees of all categories in standing together to urge the industry to finance women's storytelling. In closing, McDormand broached simply: "Inclusion rider!" The Rider, of another sort, is Chloé Zhao's second feature, a western with non-professional actors, and McDormand saw in Zhao's work the true grit to realize a non-fiction book she'd secured regarding aged itinerant "workampers" of the American west. In adapting Jessica Bruder's subcultural study, Nomadland, Zhao places Fern (McDormand) at the wheel of her aptly named "Vanguard." With her deceased husband's tackle box and a fragile family keepsake in tow, Fern departs home, the fallen company town, Empire, Nevada. Alone during the holiday season, she sings to herself, "What Child is This?," its melody signaling an earthbound romanticism towards oncoming crossroads. Amazon Camperforce is Fern's first temp job opportunity, where she begins to meet new friends who will guide her on a quest for renewed contentment.
Nomadland


Nate Rulf, Virtual Screening Manager
Mid-August Lunch (2008, free on multiple platforms): Our lifestyles, and how we relate to our elders, both reflect how we see life's trajectory. In Rome, upper-middle-aged Gianni (writer-director Gianni Di Gregorio, screenwriter of 2008's Gomorrah), a wine-loving slacker, lives with his aging mother. Is he a saint? Is he lost? With a gentle touch but Iannucci-sharp comedic choreography and editing, Gianni and his charming madre (on screen the first time at age 93) are asked to host three other women for the holiday weekend (also new faces, aged 85, 87 and 90). Gianni's mother says, "We do this gladly. But gladly up to a point." What seems to be their significance—age—is the first thing we forget about these women between the sunny meals and small adventures that follow, and their appetites for life and joy are the gift they give Gianni. They reveal his great talent and hidden strength—care.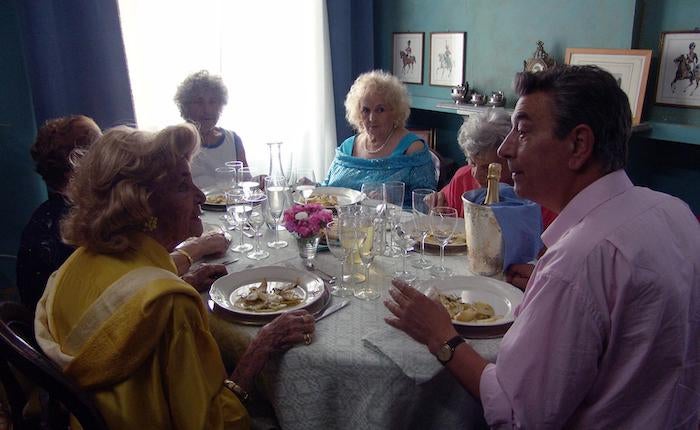 Mid-August Lunch


K.J. Relth-Miller, Film Programmer
Charles and Lucie (1979, on Criterion Channel): Decades before cyber criminals could remote-access desktop computers, there were plain, old-fashioned grifters and schemers. Underheralded feminist director Nelly Kaplan's Charles and Lucie is full of this breed of old-school scammers, not least of which is the ineffectual Charles, who hocks worthless items he's spirited from his own home on a blanket outside the local antiques bazaar. Just when his housekeeper wife Lucie has had it up to her eyeballs with his inability to find real work, a too-good-to-be-true windfall jolts the couple into a newfound lease on life and rekindles the strange spark that brought them together in the first place. An increasingly absurd series of events, including an opportunistic encounter with a mass murderer and a strange incident with a band of misfit children on a fishing boat inject their haphazard circumstances with a universal if not surreal comedy, reassuring that life in our twilight years can still be filled with reinvention and adventure.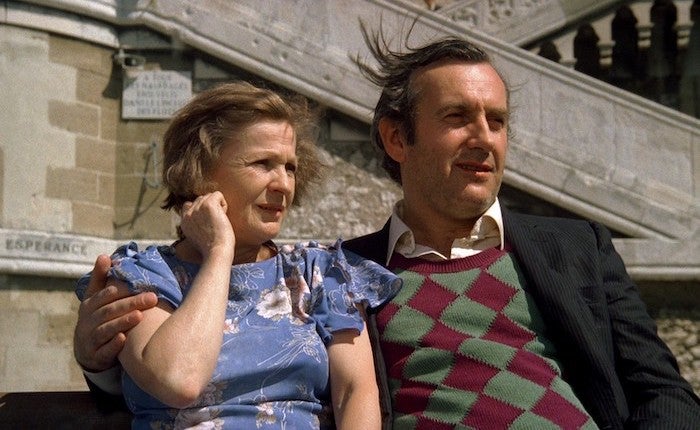 Charles and Lucie