Code Blue


This week, our staff members recommend film and TV streaming options that look into the lives of medical workers and the complexities of healthcare. Subscribe to our email newsletter to receive our streaming picks and other updates from the Archive.


K.J. Relth-Miller, Film Programmer
Two Sponsored Films on Black Healthcare Workers, free through the National Film Preservation Foundation Screening Room. All My Babies: A Midwife's Own Story (1952, watch): Directed by a white man who crafted dozens of socially-minded documentaries, George Stoney's 19-minute portrait of Black midwifery is guided by the voiceover of Mary Francis Hill Coley, who by her count has delivered over 1,400 babies in her rural home of Albany, Georgia. Originally created as a training film for Black midwives, All My Babies later screened at the legendary New York cinema society Cinema 16 and was added to the National Film Registry in 2002. Code Blue (1972, watch): Cutting between a delivery room, obstetrics classroom, intensive care unit and conversation with young, Black doctors on a university lawn, this remarkable 27-minute film was explicitly made for recruiting students of color to practice medicine. Sponsored by the U.S. Department of Health and Welfare and three other national institutions, this first notable work from Black-owned documentary outfit Blackside, Inc. (Emmy Award-winning producers of Eyes on the Prize) was instigated by Black healthcare activist Dr. Therman E. Evans. Evans' youth-focused lectures provide the backbone for this urgent, stirring piece that screened in high schools and training courses for over two decades.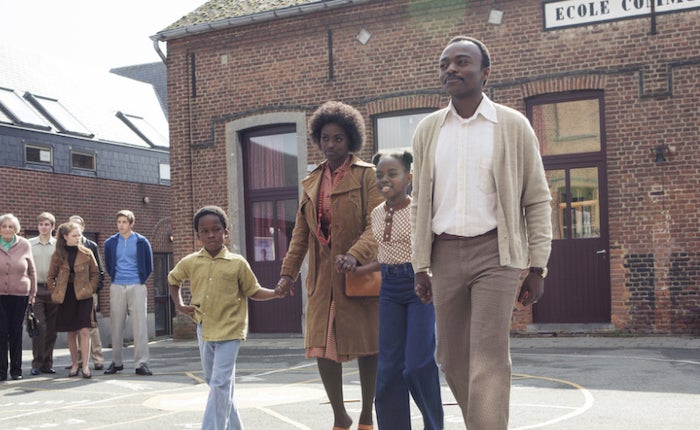 The African Doctor


Todd Wiener, Senior Motion Picture Archivist
The African Doctor (2016, on Netflix) tells the mid-1970s true story of Seyolo Zantoko, a Congolese medical graduate who struggles to serve as a newly appointed doctor in a tiny rural French village whose racist inhabitants are anything but welcoming. This cheerfully insightful and funny French comedy-drama is based on the real-life father of French musician Kamini Zantoko, who is also one of the film's co-writers. While the portrayal of some of the villagers' racism and xenophobia leans a bit on the injudicious comedic side to make warranted social commentary, it is the lovely chemistry and immense talent of lead actors Marc Zinga and Aïssa Maïga and their supporting cast members that make this delightful little film so much fun. After our grueling election season and its alarming fallout, this film's portrayal of an empathetic and kind family succeeding against all odds is the perfect cinematic balm for our times.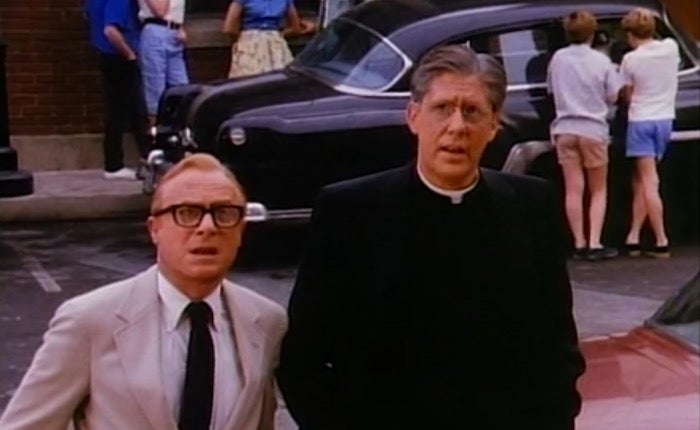 St. Elsewhere


Mark Quigley, John H. Mitchell Television Archivist
St. Elsewhere: "Time Heals" Parts 1 & 2, season 4, episodes 17 & 18 (1986, on Hulu and free on IMDb TV): This Peabody Award-winning series follows the equally dedicated and beleaguered staff of Boston's dilapidated "St. Eligius" hospital, better known to its patients as "St. Elsewhere" (as in, "better to be treated anyplace else"). Structured around complex, interwoven storylines, the medical drama closely resembles Hill Street Blues (also from MTM productions)—both programs earned substantial critical acclaim during a unique period of quality network television programming in the 1980s often referred to as "the second golden age of TV." Through flashbacks, this two-part episode traces the troubled 50-year history of the fictional St. Eligius hospital back to 1936, as initially led by an unorthodox Jesuit priest with quick fists and a caring soul (Edward Herrmann, in an Emmy-nominated performance). The ambitious episode (in color and black and white) was recognized with multiple Emmys, including awards for art direction, costume design, sound mixing, and writing. The stellar ensemble cast includes (future) superstar Denzel Washington and frequent Hitchcock collaborator Norman Lloyd.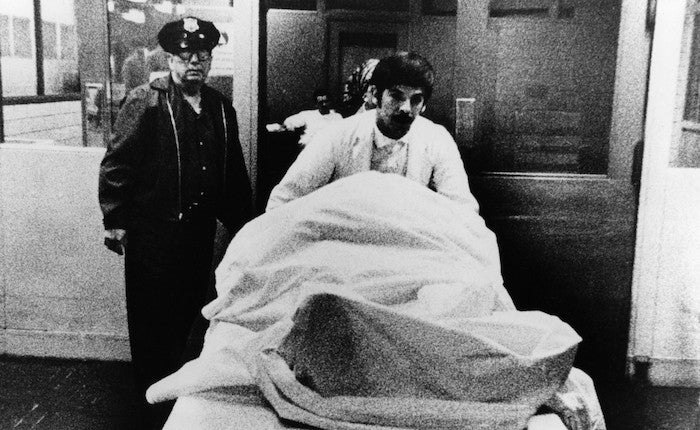 Hospital
Jim Smith, Lead Projectionist
Hospital (1969, free on Kanopy through participating libraries): A drum cadence introduces Frederick Wiseman's Hospital, where the steady backbeat of operating room equipment marches forth in a precisely coordinated effort to confront illness and injury. This calm directive dutifully orchestrates the words and actions of healthcare workers: clerical, janitorial, technicians, orderlies, nurses and practitioners in New York's East Harlem Metropolitan Hospital Center. Breakdown and indignity are not limited to individual patient lives but is also indicated in the emergency ward and outpatient clinic bureaucratic systems. A cop single-handedly lifts the collapsed body of a gastrointestinal bleeder transferred from a private hospital incompetent to provide so much as a note. A psychiatrist amply points to disorganized schizophrenia in a patient and is nonetheless rebuffed by the welfare department. A dispossessed elder with pulmonary edema is bounced around the city for hours. Hospital's feat is capturing the compassionate professionalism that makes a seemingly miraculous recovery possible.