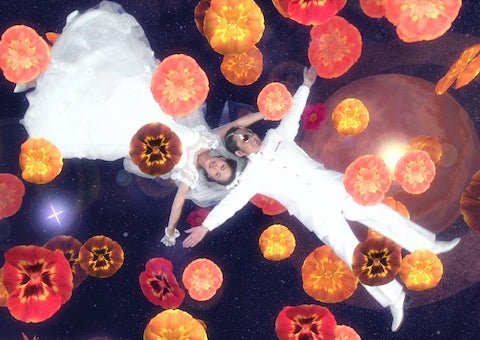 The Happiness of the Katakuris


For our last watch list of the year, our staff members look beyond the classics of the musical genre and recommend some lesser-known, unconventional and contemporary viewing options. Subscribe to our email newsletter to receive our streaming picks and other updates.


Nate Rulf, Virtual Screening Manager

The Happiness of the Katakuris (2001, free on Tubi): Edgy Japanese director Takashi Miike is an unlikely auteur for heartwarming song-and-dance about an extended family coming together. But with the irreverence of a horror provocateur, he skates with sly affection through a chorus line of remixed aesthetics more TikTok than 2001—soap opera, karaoke video, high camp, even claymation—in the Spielbergian story of four generations, pulled apart by their individual struggles, brought together by the optimism and unconditional love of middle-aged dad Masao (Kenji Sawada, Mishima: A Life in Four Chapters). Their new mountainside B&B seems a safe landing place until euphoria at their first customer turns to shock and intrigue when the guest "checks out" after checking in: buried bodies, sing-alongs and windswept romance carry us upward toward a truly volcanic climax, menacing an adorable kid and her puppy. Bonus points as a musical adaptation of South Korea's A Quiet Family (1998) featuring stars of Parasite and Oldboy.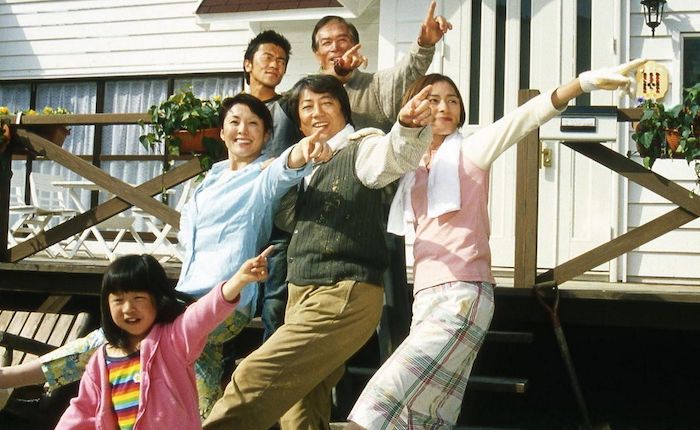 The Happiness of the Katakuris


Jillian Borders, Senior Film Preservationist
Bugsy Malone (1976, where to watch): It's New York, 1929, and two rival gangs are involved in an escalating and deadly turf war. There are gangsters, henchmen, ingenues and vampy molls. And... they're all played by children. And instead of bullets, they're being riddled with cream and cream pies from "splurge guns." Bugsy Malone is at once a parody of a gangster film, a children's movie and a musical. In a strange twist, the kids lip-sync to an Oscar-nominated soundtrack by Paul Williams. And Williams sings most of the songs! Scott Baio and Jodie Foster (released the same year as Taxi Driver) head-up the all-kid cast. Bugsy Malone was the first feature film by writer-director Alan Parker, who we sadly lost this year. He went on to direct many big-screen musicals including Fame, The Commitments and Evita. Worth a viewing for any young-at-heart film fans.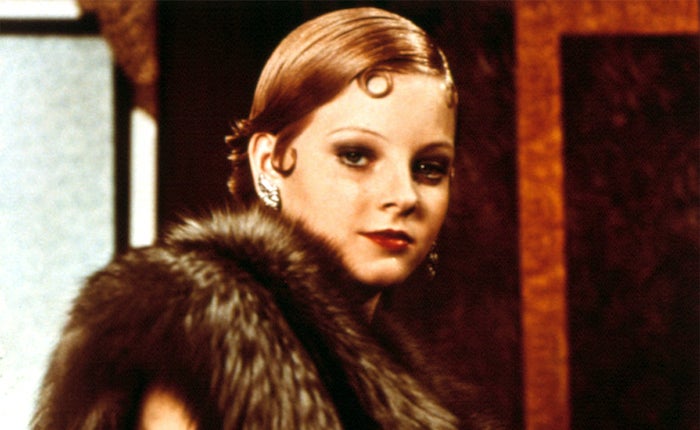 Bugsy Malone


Miki Shannon, Film Preservationist
A Mighty Wind (2003, where to watch): Christopher Guest, Eugene Levy and Catherine O'Hara team up in this mockumentary about three 1960s folk groups reuniting for a memorial concert. The actors were given the plot and a description of their characters, but all of the dialogue was improvised. Straight-faced, The Folksmen trio reminisce about their first album: "They had no holes in the center of the records." "It would teeter crazily on the little spindle." "If you punched a hole in it, you'd have a good time." The New Main Street singers form a colorful "neuftet." Mitch and Mickey, a former couple famous for "A Kiss at the End of the Rainbow," poignantly reconcile, but Mitch has suffered a nervous breakdown and fears that he will not remember the lyrics. The cast members wrote the original songs, winning a Grammy for the title track. In his acceptance speech, a surprised Eugene Levy quipped, "You did know this was a joke, right?"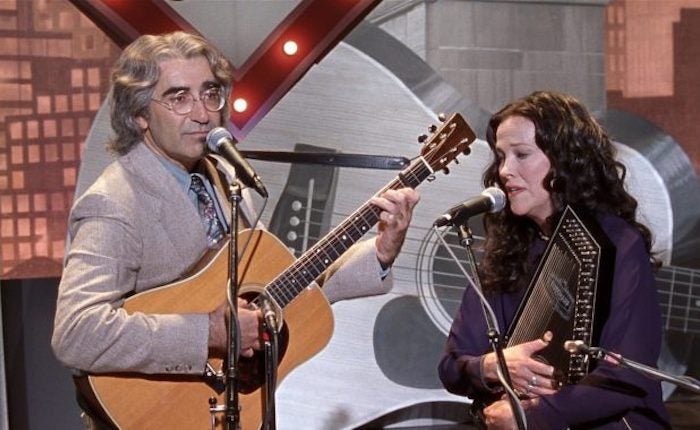 A Mighty Wind


K.J. Relth-Miller, Film Programmer
Small Axe: Lovers Rock (2020, on Amazon Prime): Rounding out this critical year in the movement for Black lives is acclaimed British filmmaker Steve McQueen's Small Axe, a five-part anthology that centers London's West Indian community in the 1960s, '70s and '80s. Among them, the jewel-toned jukebox musical Lovers Rock (the second installment) sings with pure visual and aural indulgence as an early 1980s reggae Blues house party unfolds over a single, steamy night. Cinematographer Shabier Kirchner's camera is coaxed into the intimate moments and movements between dance partners old and new; it lingers on spontaneous singalongs and embeds itself within the frenetic moves inspired by a decaying dub track. Much like the party depicted within, the film's tone is guided by the D.J.'s needle drops. Where McQueen's camera has previously lingered on that from which we instinctively turn away, Lovers Rock invites us in for a brief slice of one community's pleasure.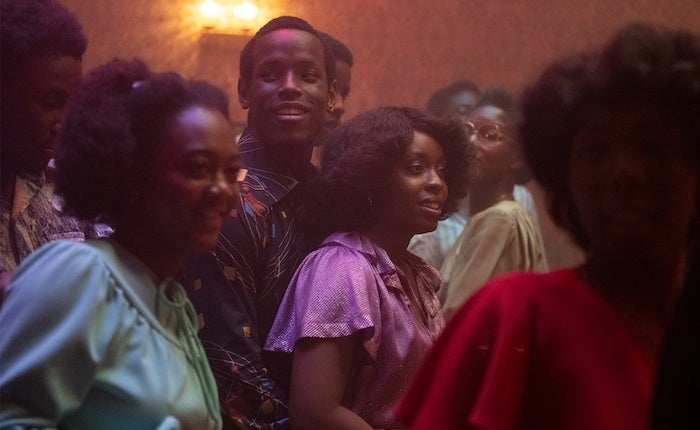 Lovers Rock


Todd Wiener, Senior Motion Picture Archivist
Lost in the Stars (1974, free on Kanopy through participating libraries and universities): The American Film Theater's ambitious, subscription-based cinema series from the mid-1970s brought film adaptations of beloved theatrical productions to the screen. One of the more fascinating series entries was Lost in the Stars, based on the 1949 Broadway musical reworking of Alan Paton's world-famous anti-apartheid novel, Cry, the Beloved Country. The film utilizes composer Kurt Weill's powerful musical score and book by Maxwell Anderson to accentuate the poignant story of Stephen Kumalo, a self-sacrificing South African minister searching the streets of Johannesburg for his missing son. Brock Peters reprises his performance from the 1972 Broadway revival, and his commanding vocal range matches his immense acting ability. This is particularly noticeable in his rendition of the title song which ended up becoming a pop hit recorded by the likes of Sarah Vaughn, Frank Sinatra and Tony Bennett. This too often overlooked gem beautifully explores the themes of grace and redemption in the face of systematic racism and brutality.
Lost in the Stars