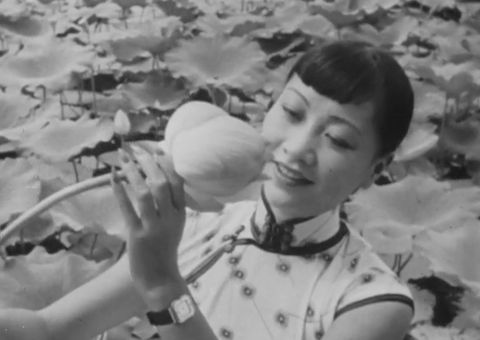 My China Film / Bold Journey: "Native Land"


Our guest writer is Shirley Jennifer Lim, Associate Professor of History at SUNY Stony Brook, UCLA alumna (M.A., Ph.D.) and the author of Anna May Wong: Performing the Modern (Temple University Press, 2019). The book, which involved research at the Archive Research and Study Center, explores how the trailblazing actress' work "shaped racial modernity and made her one of the most significant actresses of the 20th century." This blog was made possible by the Myra Reinhard Family Foundation.
The UCLA Film & Television Archive is the most important repository of Anna May Wong's (1905-1961) American motion picture and television work. Through these archival treasures, it is possible to re-evaluate the Chinese American actress as a pathbreaking artist. Here are just a few of the highlights.
Wong's first starring role was in The Toll of the Sea (1922, available for free viewing online). The first feature-length general release film to utilize two-color Technicolor, the innovation in color showcased the 17-year-old Wong's stirring gestures and elaborate costumes. Most strikingly, the film registers how Wong's photogenic face evoked an impressive array of emotions ranging from despair to exuberance. The film, however, re-worked the imperial Orientalist trope of Madame Butterfly. For example, Wong's clothing in The Toll of the Sea situated her as non-modern and thus (her and China) as a colonial subject. The title cards show Wong, a native Californian, speaking ungrammatical pidgin English. Frances Marion, one of the most famous screenwriters in Hollywood who would later win two Academy Awards, wrote the script. The film provided ample evidence of Wong's ability to command the screen and led to many opportunities including portraying the Mongol slave in the Thief of Baghdad (1924).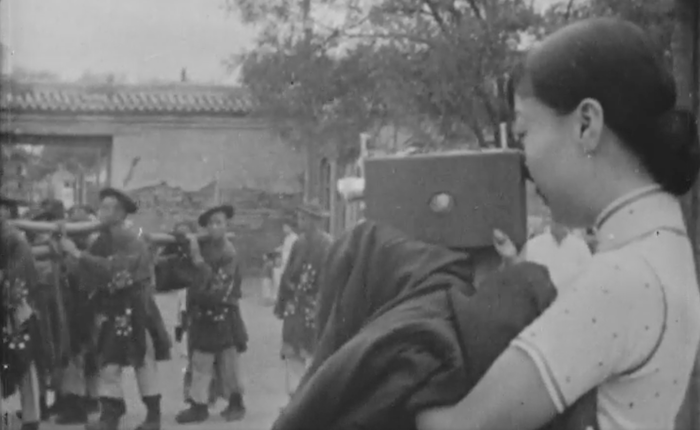 My China Film / Bold Journey: "Native Land"
 
One of the gems of Wong's oeuvre is the documentary-like film My China Film (1936), which Wong herself directed and produced. To the best of my knowledge, the only extant research copy is held at the UCLA Film & Television Archive. The film footage of her one and only trip to China shows moments such as Wong being fitted by a Shanghai tailor for cheongsams and her and her father enjoying the view over their ancestral village. Made immediately after she was rejected for a leading role in the MGM film The Good Earth (1937), this film shows Wong as an innovative filmmaker who created her own opportunities when there were none in Hollywood. This film challenges the prevailing misunderstanding that the low point of Wong's life was The Good Earth casting rejection. Once MGM casted Luise Rainer and Tilly Loesch as leads, the ever-resourceful Wong resumed her previously made plan to film her trip to China. Wong's self-created film was shown two decades later on February 14, 1957 as an episode of the ABC television program Bold Journey, "Native Land."
My China Film / Bold Journey: "Native Land"


A fascinating contrast to Wong's My China Film is the Hearst Metrotone News newsreel "Anna May Wong Visits Shanghai, China" (1936, available for free viewing online). What is striking is that the two films display completely different footage of the same trip. As the titles imply, My China Film revealed the geographic range of her visit to China, whereas the newsreel exhibited only Shanghai. More importantly, Wong's film comes across as her personal pilgrimage, the newsreel as a star's promotional tour. The Hearst newsreel depicts a Hollywood version of Wong's trip, complete with press conferences and visits to film locales and leading hotels. In the newsreel, the labor of a film star is made visible, whereas, for the most part, in her own film this labor is erased.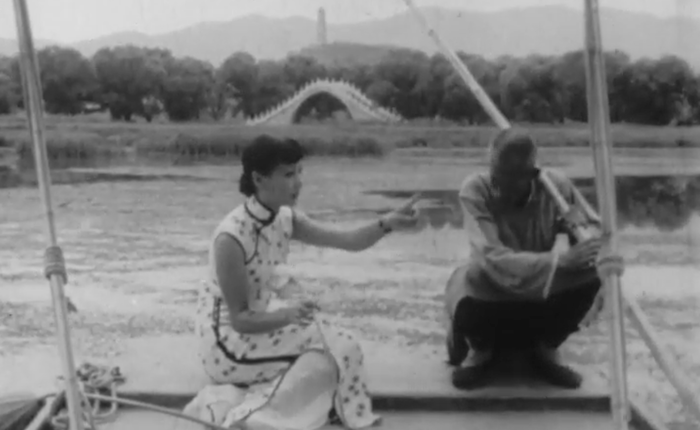 My China Film / Bold Journey: "Native Land"


"Anna May Wong Visits Shanghai, China" opens with a shot of Wong standing on a boat on the Huangpu River surrounded by roughly 20 reporters taking notes and snapping pictures with their cameras. Although the version housed at the UCLA Film & Television Archive does not have sound, Wong is shown at the center of the coverage, listening to and answering the reporters' questions. Depicting a day in the life of a movie star, the next scene in the assemblage focuses on a luxury car pulling up to the famous Park Hotel. The newsreel captures Wong admiring Chinese calligraphy, on a Chinese film set watching intently the actors being filmed, and various street scenes. Throughout this coverage audiences could view Wong as the glamorous great lady visitor to China. Since Wong's My China Film would not air for the American public for another two decades, the Hearst newsreel provided an opportunity for American and global audiences to witness her time in Shanghai.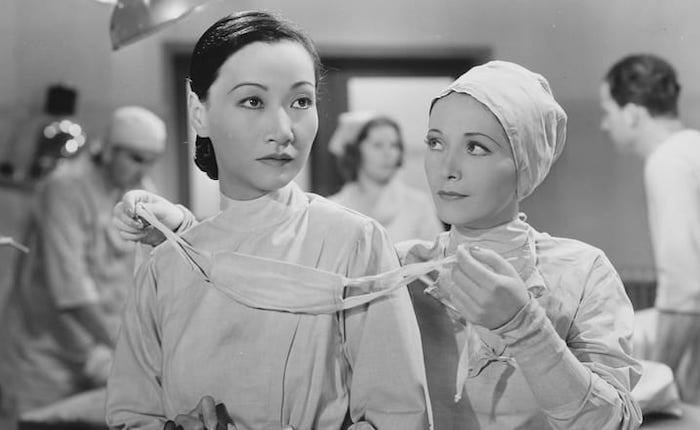 King of Chinatown


After her trip to China, Wong starred in three Paramount Studio "B" films, King of Chinatown (1939), Daughter of Shanghai (1937), Island of Lost Men (1939), the first two of which cast her in breakthrough roles as American professional women. King of Chinatown marked the pinnacle of Wong's Chinese American professional roles. Her character, Dr. Mary Ling, has the medical skills to do what no other doctor could do; she saves the life of the leading male protagonist. Based on a real-life Chinese American woman, Dr. Margaret Chung, Wong's role represents a modern American woman who is proud of her Chinese heritage [1]. Although it is a "B" movie, it was considered important enough to merit national mainstream magazine attention. In a two-page photoessay, Click magazine captured Wong's real-life training in which she witnessed kidney surgery so she could convincingly "wring every ounce of emotion" as Dr. Mary Ling [2].  What makes King of Chinatown particularly interesting is that instead of circumventing the threat of miscegenation by killing Wong's character, a rival assassinates the male lead. This is in direct contrast to movies in which Wong's character dies in order to avoid the threat of interracial relations. Thus King of Chinatown marks a significant break from Wong's cinematic oblivion as resolution. The very last scene of the film depicts Wong, wedding ring on finger, seated next to her husband Bob Li, played by Korean American actor Philip Ahn, while flying to China with medical equipment.
—Shirley Jennifer Lim


Watch the Archive's Hearst Metrotone News footage of Anna May Wong in Shanghai

References
1. For more on Dr. Margaret Chung, see Judy Tzu-Chun Wu, "Was Mom Chung a "Sister Lesbian"? Asian American Gender Experimentation and Interracial Homoeroticism," Journal of Women's History, Vol 13 No. 1 (Spring).
2. Click, December 1938, 8-9.

Please note: the UCLA Film & Television Archive Research and Study Center is currently closed due to UCLA's response to COVID-19. Subscribe to the Archive's email newsletter for updates on reopening and learn how to plan a research visit to view available titles in the future.