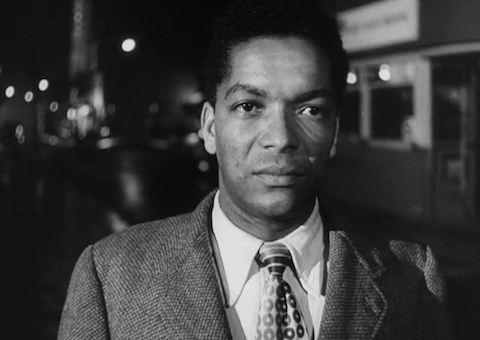 Pool of London


Get in the #Noirvember mood with four under-heralded, unconventional and/or international film noir recommendations from our archiving, preservation and research experts. Subscribe to our email newsletter to receive our bi-weekly streaming picks and other updates.
 
Mark Quigley, John H. Mitchell Television Archivist

Pool of London (1951, free on Kanopy through participating libraries and universities): Set in the seedy underbelly of London's waterfront, Ealing Studios' noir-tinged Pool of London is notable for the understated, captivating performance of pioneering Bermudian actor Earl Cameron. The tense crime melodrama concerns a deadly heist that entangles the lives of a kind but crooked sailor (Bonar Colleano) and his friend, Johnny Lambert, an introspective young Jamaican (Cameron). Against this gritty backdrop, shot on location in post-war London, a gentle subplot emerges exploring the burgeoning attraction between Johnny and a young white woman (Susan Shaw). Director Basil Dearden (The Blue Lamp) doesn't shy from the rampant racism of the day, nor the screen chemistry between Cameron and Shaw, in what was the first portrayal of an interracial couple in British cinema. Cameron would go on to have a long, impactful career, appointed Commander of the Order of the British Empire (CBE) in 2009. He passed away on July 3, 2020 at age 102.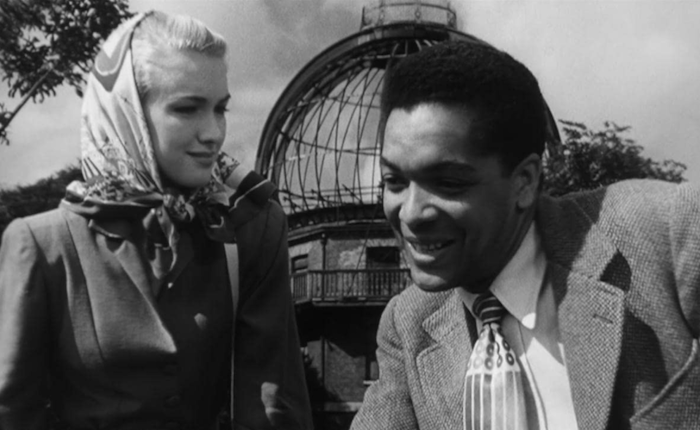 Pool of London


Todd Wiener, Senior Motion Picture Archivist
Chan is Missing (1982, free on Kanopy through participating libraries and universities): Celebrated director Wayne Wang's humorously idiosyncratic, noir-adjacent feature debut Chan is Missing is considered to be the first Asian American-produced film to gain wide theatrical distribution and critical acclaim. In addition to its nod to classic Hollywood's noir black and white cinematography and voiceover narration, it playfully re-imagines racist Charlie Chan tropes as an allegorical examination of the complexities of Chinese American integration into contemporary American society. Much of the film's humor lies in cross-cultural misunderstandings and mistranslations, as one character states "that doesn't translate—like Don Rickles in Chinese." Wang's neo-noir is the ultimate cinema-vérité love letter to this 1980s San Francisco Chinatown community and this fact is highlighted by a beautiful closing montage set to Rodgers and Hammerstein's "Grant Avenue" from Flower Drum Song (1961). The film was named to the National Film Registry as a historically and culturally important work in 1995.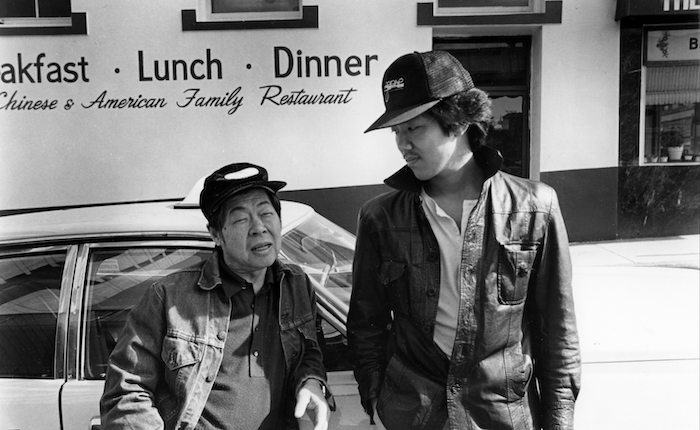 Chan is Missing


Miki Shannon, Film Preservationist
Woman on the Run (1950, free on Kanopy through participating libraries and universities): Thought to be lost in a studio fire, Woman on the Run was rescued and restored by the Film Noir Foundation and UCLA Film & Television Archive. When unsuccessful painter Frank (Ross Elliot) and his dog, Rembrandt, witness a murder, he decides to run instead of testifying against the mob. Inspector Ferris (Robert Keith) asks estranged wife Eleanor (Ann Sheridan) to help, but, sharing her husband's mistrust of the police, she instead teams up with a reporter (Dennis O'Keefe) to find her husband and decide if she still loves him in the process. The direction by Orson Welles protégé Norman Foster and writing by Alan Campbell (Dorothy Parker's on-again, off-again husband) result in some great, snappy repartee ("Shall we dance?" "Why don't you drop dead?"). With San Francisco as its backdrop and a wild roller coaster ride in a pivotal scene, this film is non-stop film noir fun.
Woman on the Run


Maya Montañez Smukler, Archive Research and Study Center Officer
The Housemaid (1960, on Criterion Channel and Amazon Prime): "A girl and a gun" is a famous film noir refrain. A girl and a sewing machine and a bottle of rat poison is the magic equation for filmmaker Kim Ki-young's noir-melodrama thriller. A music teacher's propriety is challenged when he hires a maid to assist his wife. The help is young with pigtail braids and pedal pusher pants, but the off-the-shoulder sweater hints at a juvenile delinquent soul. She slinks around smoking cigarettes, taunting the children, seducing the husband, and catching rats with her hands. Noir often presents a weak-willed man who loses his moral compass as soon as the temptress looks his way. The Housemaid is no exception. However, the women in this film take noir down an even darker path. For wife and maid the battle is less about a misogynistic mother/whore dichotomy and more about, in this upstairs-downstairs relationship, who can orchestrate the more deranged power play.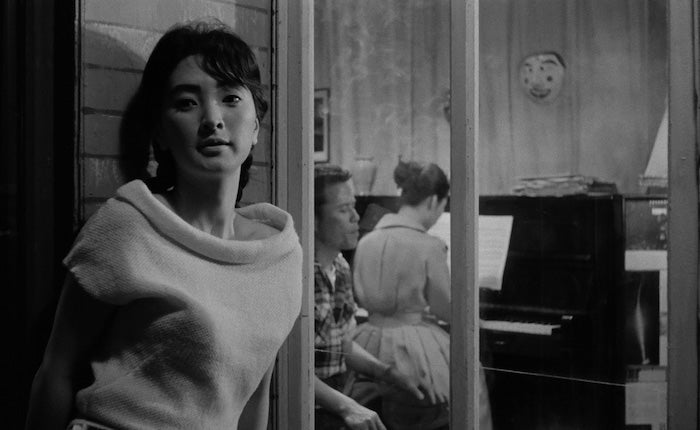 The Housemaid