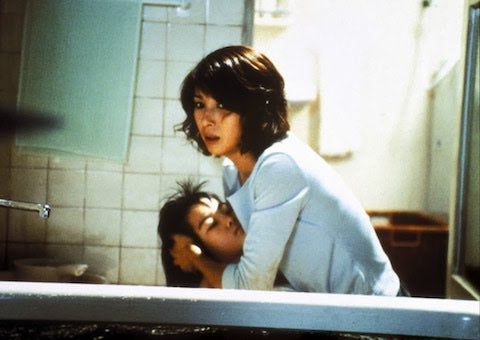 Dark Water


Matt Hewitt, Collections Coordinator
Ravenous (1999, where to watch): An unsung gem that deserves much wider praise, Antonia Bird's Ravenous (1999) straddles so many genres that it's likely discouraged less adventurous viewers. Cannibalism and murder take the fore in this blackly comic tale of 19th century Westward Expansion. Merging the Wendigo myth and the Donner Party, anthropophagy becomes a handy metaphor for Manifest Destiny. Damon Albarn and Michael Nyman provide a totally unique score, each artist providing alternating songs. The cues are at turns electronically rhythmic and atonal with period appropriate instruments, creating a disparate yet strangely cohesive soundscape that is terrifying, propulsive, moody and sometimes, oddly jaunty. Guy Pierce's haunted face has rarely been put to such expert use. Robert Carlyle crafts a particularly mercurial brand of evil; he is feral and unkempt, yet rakish and charming. Not merely an unjustly ignored obscurity, Ravenous is a superb horror movie, and simply one of the best films of its decade.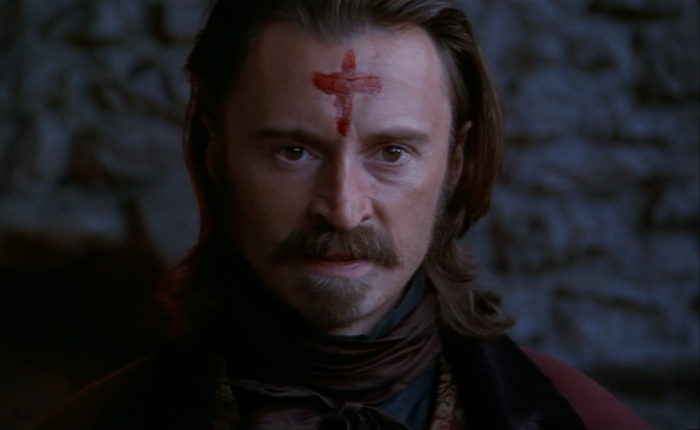 Ravenous


Miki Shannon, Film Preservationist
Don't Look Now (1973, where to watch): Based on a Daphne du Maurier short story, Don't Look Now is considered one of the top occult-themed horror films of all time, despite the minimal use of violence and fear associated with that genre. Instead, it plays on the grief and foreboding experienced by a married couple (Donald Sutherland and Julie Christie) after the death of their young daughter by drowning. During a trip to Italy, the vacant streets of Venice provide an eerie backdrop to a serial killer, a clairvoyant blind woman's warning and a mysteriously elusive, red-cloaked figure. Director Nicholas Roeg's fragmented, non-linear style juxtaposes time and space, water and glass with the color red, to show that in life, "Nothing is as it seems."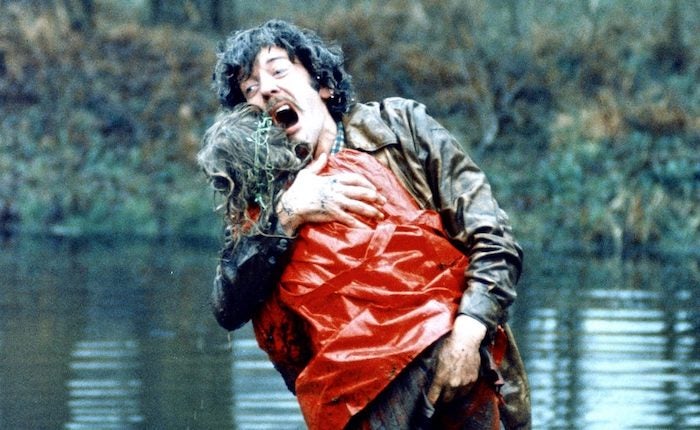 Don't Look Now


Kara Molitor, Media Licensing Research & Account Coordinator
StageFright (1987, where to watch): After years of working under Italian horror master Dario Argento, Michele Soavi made his feature debut with StageFright, an underrated film that will appease fans of the giallo and slasher horror subgenres. While the general plot of a spree killer escaping a mental hospital and killing off the cast and crew of a stage musical is fairly formulaic for horror, the story's "life imitating art" aspect makes it more interesting than most slashers. The production focuses on a serial killer named the Night Owl, and the spree killer, a former actor, dons the large—and laughable—owl mask from the musical as he stalks the troupe in every part of the theatre, open and confined. Soavi's previous work on giallo films lends itself to StageFright's stylish and often surrealistic look, which elevates the film above the endless number of derivative slashers (and their sequels) of the 1980s.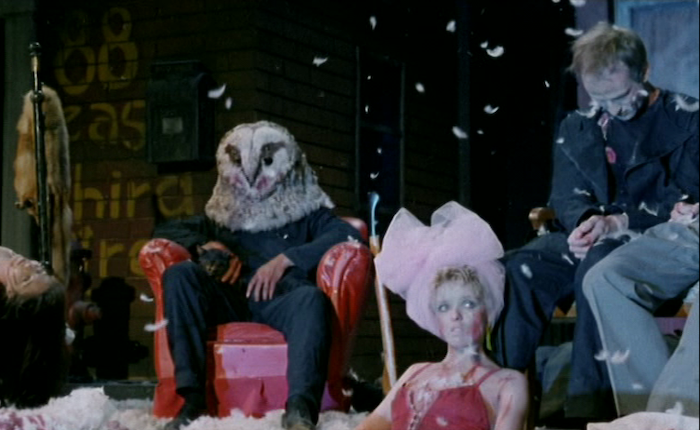 StageFright


Todd Wiener, Senior Motion Picture Archivist
Dark Water (2002, where to watch): From Japanese director Hideo Nakata (famously known for his Ringu series), Dark Water represents the pinnacle of the psychologically and supernaturally-focused "J-horror" genre. The unsettling plot follows an emotionally fragile divorced mother who moves into a neglected apartment complex with her daughter and begins to experience paranormal manifestations. Like the Ringu series, water, claustrophobic spaces and children are skillfully utilized to emphasize the themes of childhood abandonment and a parent's fear of loss, emotional dissociation and domestic trauma. Lead actress Hitomi Kuroki's nuanced performance dexterously captures uneasy psychological decline as her character desperately tries to cling to a normal existence in the middle of a messy divorce and financial uncertainty. Nakata and team deftly utilize atmospheric art direction and sound design to guide the viewer to an unexpectedly moving finale that will haunt you long after your viewing.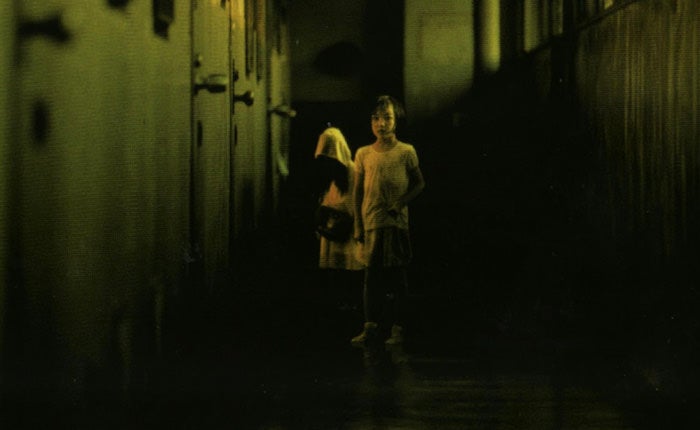 Dark Water


KJ Relth-Miller, Film Programmer
Ganja & Hess (1973, where to watch): "The blood of the thing is the truth of the thing / They had come to be addicted to truth." Less interested in the staid Dracula mythos than the synergy between Christianity and vampirism, Black American playwright and filmmaker Bill Gunn challenges Hollywood conventions with this stylized, textural fever dream. Duane Jones (Night of the Living Dead) embodies Dr. Hess Green, a Black anthropologist whose professional interest in the ancient, blood-lusting Myrthians begets his own immortality. Shot on an Arriflex 16SR and featuring gravitational performances from blaxploitation regular Marlene Clark and Gunn himself, the film's free-form narrative operates, like only the best horror films can, deeply on the subconscious. Nearly pronounced a "lost" film—its second distributor slashed 30 minutes from its runtime to retrofit it to grindhouse doubles—it was Gunn's untimely death at age 54 in 1989 that reignited the film world's interest in preserving the original release version, which exists today thanks to the efforts of the Museum of Modern Art.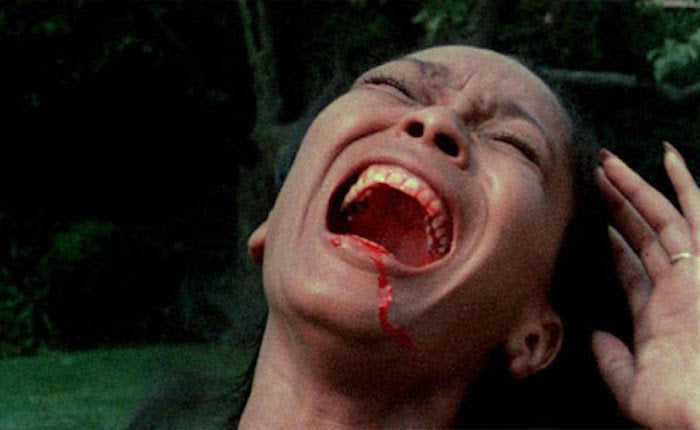 Ganja & Hess


Steven K. Hill, Assistant Motion Picture Archivist
Dr. Jekyll and Mr. Hyde (1920, available on Amazon Prime and free on Kanopy): One of the earliest—and creepiest—cinematic adaptations of the Robert Louis Stevenson novella, Paramount's Dr. Jekyll and Mr. Hyde recounts the tragic tale of a virtuous physician's ill-fated experiment into the duality of man's nature, transforming him from a crusading healer of the less fortunate into a hideous brute, hellbent on destruction and debauchery. One of two filmed versions released in 1920, the binary lead role is played by the legendary John Barrymore, who clearly relished embodying the murderous aspect of the doctor's evil nature. Most unsettling are Barrymore's increasingly ghastly transformations into the debased Hyde—achieved at first with simple contortions of his body, followed later by the use of prosthetic fingers and headpiece that distort his grotesque portrayal. Directed by John S. Robertson, the film was a box office and critical success, and helped launch the screen career of Nita Naldi, who plays the exotic dancer Gina that Hyde preys upon.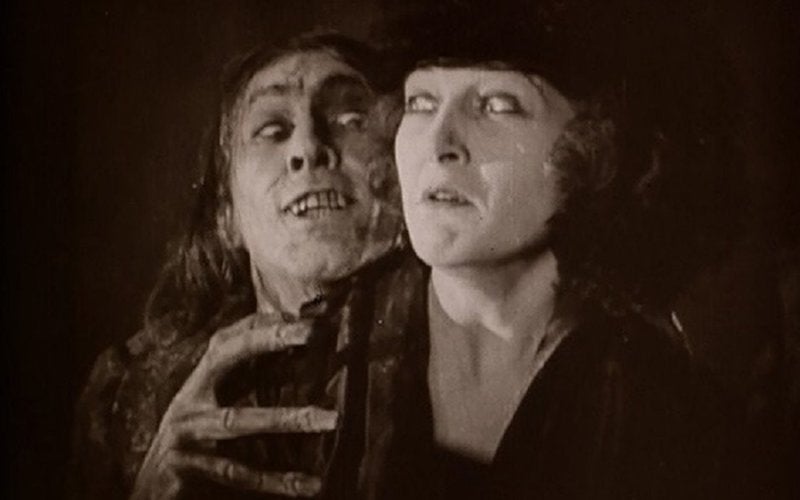 Dr. Jekyll and Mr. Hyde