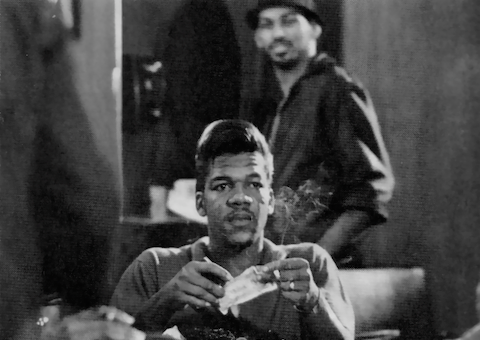 Hey, Mama (1967)


UCLA Film & Television Archive has received a grant from the National Film Preservation Foundation (NFPF) to preserve Hey, Mama (1967), an award-winning, short 16mm film directed and edited by Vaughn Obern. In 1967, Obern, a white student at UCLA, went to the African American neighborhood known as Oakwood or "Ghost Town" in Venice, California, with the intention of making a documentary about a non-profit that was supposed to be assisting the economically-depressed area. However, he learned that the subject was, in his words, "pretty dull, as they [the non-profit] weren't doing [enough]." The severity of conditions in Oakwood received national attention in 1967 when Philip Bobbitt, the nephew of President Johnson, was beaten by a group of teenagers while serving as a volunteer in the neighborhood. After the assault, Bobbitt continued to work in Oakwood and went to the press about the U.S. government's failure to address the problems of poverty and unemployment in the area, stating in newspaper interviews that "the Black people of Venice are angry... Black doors are closing to white idealists fast everywhere in the ghetto… and if we blow this chance I don't believe Venice will give us another one."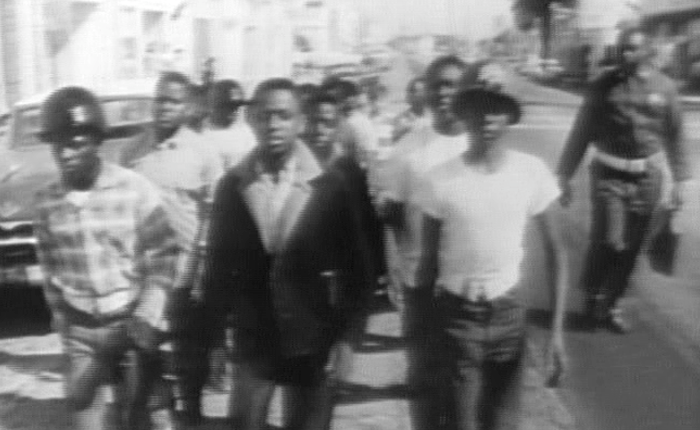 Against this backdrop, Obern began work on his cinéma vérité documentary about African American life in impoverished Oakwood. Over a period of several months, Obern became a fixture at local homes and gatherings in Oakwood, gradually gaining the friendship of many area residents. With the complexities involved in filming across cultural boundaries, especially in the dynamic late-1960s, Hey, Mama represents both an outsider's view—with numerous critical readings possible—and also an earnest attempt to present a slice of life of the people of Oakwood. In a 1969 interview with the Christian Science Monitor, Obern said of Hey, Mama: "I tried to make the film as accurate as I could. I realize that I have a bias—I tried to get rid of it." As a documentary time capsule of an otherwise neglected area, Obern's film quietly engages residents, giving them voice, while creating a historical record of untenable conditions created by a climate of gross institutional oppression and racism.
Hey, Mama went on to win a number of awards, including second prize in the documentary category of the Fourth Annual National Student Film Festival, where judges included critic Andrew Sarris and filmmaker D.A. Pennebaker. The short was distributed on 16mm prints by the Creative Film Society into the mid-1970s. Obern made other sociopolitical films at UCLA and later worked on a number of safety and educational films. He has also had a distinguished career as an award-winning educator in the film program at Los Angeles City College.
New 16mm elements will be created for the long-term preservation of Hey, Mama. Once work is completed, a digital transfer of the preservation will be made available online for free viewing. Subscribe to the Archive's email newsletter to receive updates.
—Mark Quigley, John H. Mitchell Television Archivist


About the National Film Preservation Foundation
Since 1998 the NFPF has provided preservation resources to 315 organizations in all 50 states, the District of Columbia, and Puerto Rico to help save 2,547 films. NFPF grants are made possible by funds authorized through The Library of Congress Sound Recording and Film Preservation Programs Reauthorization Act of 2016—secured through the leadership of the Library of Congress—and the contributions of public-spirited donors. Learn about the 2020 grant recipients.
The Archive's preservation work would not be possible without the support of foundations like the NFPF and individual donors. Learn about how you can make a contribution.