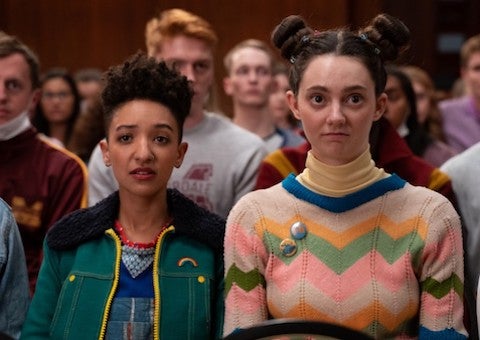 Sex Education


As UCLA, like all schools, embarks on a new academic year that's unlike any other, we salute the teachers who are continuing to move knowledge forward and the students who are persevering through these challenging times. For this back-to-school edition of Safer at Home Cinema, we've invited UCLA students from the Bruin Film Society and Cineposium to share their streaming picks, from stories of teens navigating relationships and mean-girl cliques to depictions of teachers who give their all, even in the face of a zombie apocalypse. Subscribe to our email newsletter to receive these bi-weekly movie recommendations and other updates from the Archive.


About the Bruin Film Society
The Bruin Film Society is the sole undergraduate organization at UCLA dedicated to upholding and celebrating film culture with others on campus. We're a group of people who love movies and want to share that love with others. Sign up for the BFS mailing list and find us on Facebook, Twitter, Instagram and YouTube.


Adam Karp, BFS President, fourth year English major

Yentl (1983, where to watch): "It's by their questions that we choose our students, not only by their answers," is what Rabbi Zalman tells Yentl, as Anshel, upon inviting Anshel to study the Talmud. In Yentl, the film Barbra Streisand fought for years to make, she plays Yentl, a young woman who disguises herself as a man in order to study Talmudic Law, as the law forbids women from studying its teachings. It is difficult to look at the film separately from Streisand's plight to make the film. Her journey to prove who can tell stories parallels Yentl's desire to change the notion of what can be taught and who is able to learn from it. Yentl shows us that the answers are not what set us apart, but a desire to ask and learn, and that desire can never be taken away from us.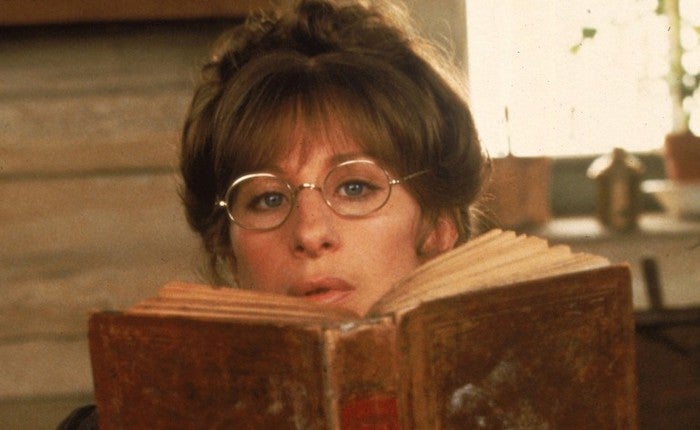 Yentl


Jordan Barger, BFS Events Coordinator, third year Film and Television major
The Perks of Being a Wallflower (2012, where to watch): When asked to identify a movie about school and teachers, this one was the first to pop into my head. A list of movies about school would never be complete without a coming-of-age film set in high school. The Perks of Being a Wallflower is both your typical teen movie and also not your typical teen movie; unlike similar films, it handles its subject matter quite effectively and is executed overall very well. As I age, I encounter different lessons within the film and find that it continues to resonate with me, from watching it in theaters for the first time when I was 12 to watching it at home at 20 next to my younger sister. In other words, The Perk of Being a Wallflower is timeless and the characters' struggle to find themselves is an aspect of growing up and going to school that unites us all.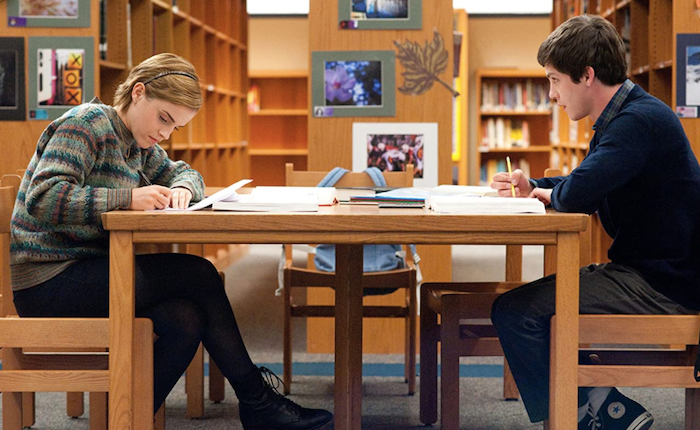 The Perks of Being a Wallflower


Ryan Wu, BFS Events Coordinator, third year Economics major
Heathers (1989, where to watch): What to make of a pre-Columbine black comedy whose "absurd comedy premise" revolves around a disturbed middle-class white kid who totes a gun at school? It's tough for a modern viewer to tell if this infamous black comedy has aged more like milk or Manchego; on the one hand, pitch-black satire of casual teen cruelty made sharper by the modern advent of trolling and 4chan, on the other hand, a degree of concurrence with the homicidal nihilism of Christian Slaters' excellently performed J.D. Refuge from uncomfortable questions like these is perhaps best taken in the sheer absurdity of everyone's characters, the quips, and the candy-colored, Wes Craven staging. Despite the apparent edge of the premise, Heathers is better known today for its quotable lines and committed performances, particularly from Slater and Kim Walker as the tyrannical Heather Chandler, a precursor to characters like Mean Girls' Regina George. Perhaps it's better that way.
Heathers


About Cineposium
Cineposium is a graduate student organization focused on film and media programming. We currently produce a podcast in conjunction with our film programming, offering further analysis and discussion on the films we curate. The Cineposium Podcast is available on all podcasting platforms. Find us on Twitter, Instagram and YouTube.


Kylie Harris, first year Ph.D. in Cinema and Media Studies
Sex Education (2019-2020, on Netflix): What are all the ways young people learn about sex? British Netflix series Sex Education unashamedly dives into many of them. With sex education not even standardized across the U.S., much less the globe, this series is internationally relevant. In season 2, an STI outbreak among the student body shows the high school and community the consequences of lack of adequate sex education and they bring in outside expert help, in the form of the main character, Otis' (Asa Butterfield) mother, Jean Milburn (Gillian Anderson), a sex therapist and educator. Throughout both seasons, the show normalizes sex therapy, talking about sex, the importance of accurate information about sex, consent, pornography, sex positivity, as well as a wide variety of sexualities. Luckily, filming for season 3 officially started in the UK in September 2020 so there will be even more Sex Education to be had for all, young and old alike.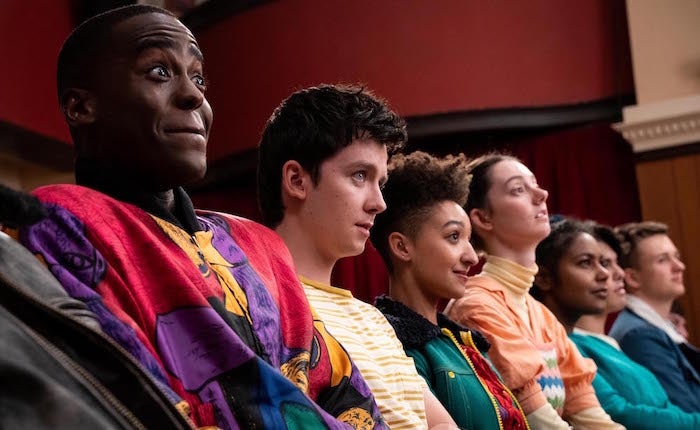 Sex Education


Martin Ibarra-Ramos, Podcast Producer, recent M.A. graduate in Cinema and Media Studies
To Be and to Have (2002, free on Kanopy and Hoopla through participating libraries): Nicolas Philibert's 2002 documentary To Be and to Have (Être et avoir) observes a retiring teacher, Georges Lopez, in his final year of teaching at a primary school of mixed ages in rural France. The film takes an observational fly-on-the-wall perspective of Lopez's interactions with his young students, allowing its audiences to experience the captured moments of learning, revelation and bonding that occur in his classroom. The film is patient and personal, much like the teaching style of the man the film centers on. As Lopez manages to maintain the attention and trust of his students, he secures that of the film's audiences as well. To Be and to Have wonderfully reveals the degree to which a devoted and compassionate teaching style can impact young minds.
To Be and to Have


Alexandra James Salichs, first year Ph.D. in Cinema and Media Studies
Little Monsters (2019, on Hulu): Described by Hulu as "a film dedicated to all the kindergarten teachers who motivate children to learn," Abe Forsythe's Little Monsters follows the extreme lengths that Miss Caroline (Lupita Nyong'o) must take to placate her kindergarten class through a zombie outbreak. The global pandemic produces new meaning to Forsythe's gore-filled tribute on the efforts our underpaid educators take to protect our children. From a rendition of Taylor Swift's "Shake it Off" to slaughtering a zombie hoard, Miss Caroline must pull out all the stops to save her class with little help from a parent chaperone (Alexander England) and a children's television host (Josh Gad). Little Monsters provides a comedic perspective on the herculean efforts teachers tackle in a pandemic—zombie or COVID-19.
Little Monsters