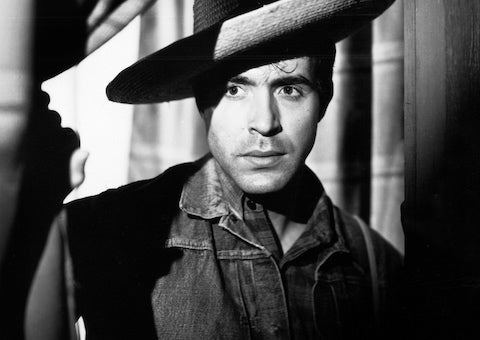 Ricardo Montalbán in Border Incident


Observed every year from September 15 to October 15, National Hispanic Heritage Month celebrates the cultures and achievements of Hispanic and Latinx Americans, past and present. Here, our film and television experts offer their streaming recommendations that highlight just some of the numerous contributions to motion picture history, popular culture and the fight for equal rights.
Also, on October 15 at 4 p.m. (PT), the Archive and UCLA Chicano Studies Research Center will present a free virtual screening of Efraín Gutiérrez's landmark, restored independent feature, Please, Don't Bury Me Alive! (1976), and a live conversation with Gutiérrez, Sundance award-winning filmmaker Cristina Ibarra, and Latin American cinema historian Colin Gunckel. Subscribe to our email newsletter to receive updates!


Miki Shannon, Film Preservationist

Border Incident (1949, where to watch): A Mexican undercover cop (Ricardo Montalbán) and a U.S. agent (George Murphy) join forces to save the undocumented farm workers who are being preyed on by white smugglers and Mexican bandits in this story brought to gritty life in the film noir style of director Anthony Mann and cinematographer John Alton. During his years at MGM, Mexican-born film and TV star Montalbán played a Cuban, Argentinian, Brazilian, and rarely a Mexican. As he frequently noted, Hollywood depicted Mexicans as bandits, gigolos, hot señoritas and indolent laborers. He encouraged producers to show a balance and, to combat stereotyping, helped start Nosotros ("We"), an organization promoting Latinas/os in Hollywood. This film runs the gamut, from the brave Pablo Rodriguez to his hard-working friend, Juan Garcia, and Alfonso "we don't need no stinking badges" Bedoya as the dimwitted bandit Chuchillo. But, most interestingly, the undocumented braceros become the ultimate heroes at film's end.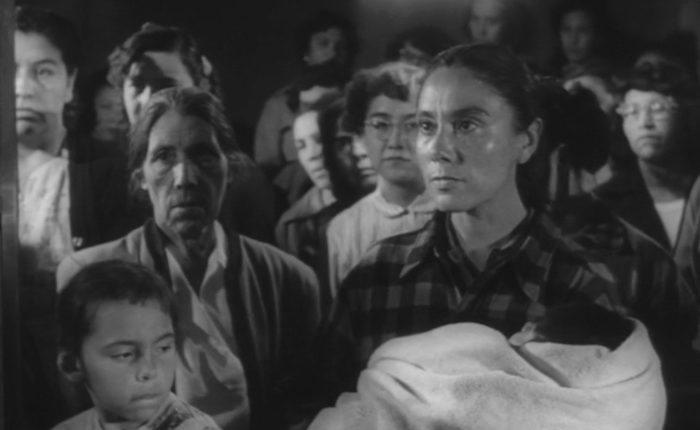 Rosaura Revueltas (right) in Salt of the Earth


Mark Quigley, John H. Mitchell Television Archivist
Salt of the Earth (1954, free on Tubi): Produced by a team of creative talent that had been targeted by the unjust blacklist, the film examines the rights and dignity of labor through the eyes of a Mexican American woman, Esperanza Quintero (brilliantly portrayed by Mexican actress Rosaura Revueltas). Foregrounding the virtues of racial equality and feminism, the story concerns the plight of exploited Mexican American mine workers, striking against discrimination and unfair conditions. As the male workers are jailed for their non-violent demonstrations, a delegation of women (including many wives of the workers) unexpectedly organize to take charge of the protest movement. The neorealist film places Esperanza at the center of drama, as her own personal emancipation from patriarchy and domesticity flows organically from her leadership role in the labor actions. Perversely dismissed as "communist propaganda" by mainstream critics upon release, the groundbreaking, progressive work was named to the National Film Registry as a historically significant film in 1992.

Moises Serrano in Forbidden: Undocumented and Queer in Rural America


Todd Wiener, Senior Motion Picture Archivist
Forbidden: Undocumented and Queer in Rural America (2016, free on Kanopy, streaming on Amazon Prime) humanizes the critical issue of immigration reform and the plight of 11 million undocumented immigrants living in the U.S. With engaging and heartfelt simplicity, the documentary follows North Carolina Dreamer Moises Serrano. While being undocumented and gay in a rural, conservative region might relegate most to a closeted, fearful life, Serrano bravely utilizes his charisma and self-confessed assimilated "whiteness" to engage in an important activist role challenging nationalism, racism and homophobia. The film is particularly moving when Serrano's mother is interviewed about the harrowing journey she faced trying to flee Mexico. Once in the U.S., the lack of empathy and systemic discrimination were an unexpected and brutal reality check for this family. As all the posturing and rhetoric of immigration policy plays out in our dysfunctional political power structures, this film is a much-needed, intimate portrait of a Dreamer and an undocumented community that should be enthusiastically welcomed in our country.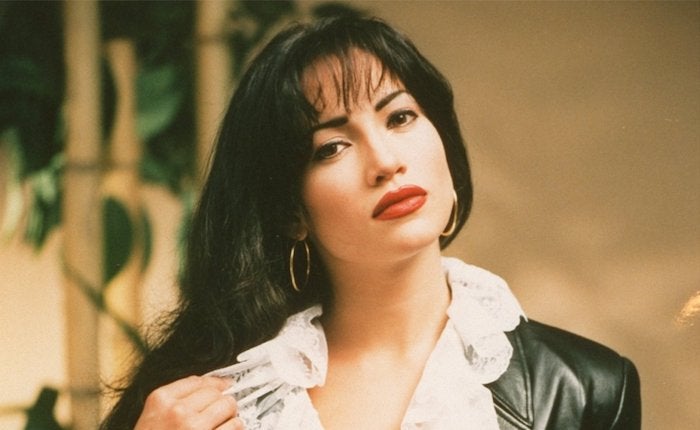 Jennifer Lopez in Selena


Maya Montañez Smukler, Archive Research and Study Center Officer
Selena (1997, where to watch): Jennifer Lopez stars as Selena Quintanilla in filmmaker Gregory Nava's biopic of the Tejano pop music superstar's rise to mega stardom and her tragic death at age 23 in 1995. Lopez is buoyant as Selena, playing the performer as headstrong yet sweet and idealistic, struggling with her protective father (Edward James Olmos) as she becomes a young adult while ascending the music charts. Pinpointing Lopez's career breakthrough moment is nearly impossible. The mega star has traversed multiple media industries with outstanding success for decades. However, her performance as Selena demonstrated what would become Lopez's trademark ability to converge platforms, genre and style. Selena is a sentimental celebration of the young performer's life, a feel-good movie about a tragic story. Lopez takes considerable care of that precious legacy, making sure to wrap it tightly in sequenced bustiers and sparkly purple jumpsuits.