Yes, Madam


We all know Terminator's Sarah Connor, Alien's Ellen Ripley and The Silence of the Lambs' Clarice Starling—this week, our staff members spotlight some of the less-heralded heroines and anti-heroines of the action, sci-fi, horror and crime film genres. Subscribe to our email newsletter to receive our bi-weekly Safer at Home Cinema streaming recommendations and other updates.


Matt Hewitt, Collections Coordinator

Yes, Madam (1985, on Amazon Prime): Michelle Yeoh and Cynthia Rothrock, under Corey Yuen's direction, metamorphose sheer athleticism and tenacity into a coccyx-shattering work of art whose fight scenes rival the dance routines of Gene Kelly. This Hong Kong Golden Age actioner is diminished, but not totally hamstrung, by a woefully generic plot and painfully unfunny comic relief, but the movie soars in a finale that sends stuntmen careening from balconies, through plate glass windows and off the fast-flying feet of our heroines. Yeoh, previously a dancer, and Rothrock, a competitive martial artist, totally commit to bodily mayhem, throwing caution to the wind. Deranged fashion choices, exceptionally dated haircuts and villains with Groucho eyebrows further electrify the proceedings. To the CGI addled, shaky cam-suckled fight film neophyte, the practical effects in concert with the blissfully coherent choreography are a testament to what skilled artists had once populated the now largely bereft action landscape.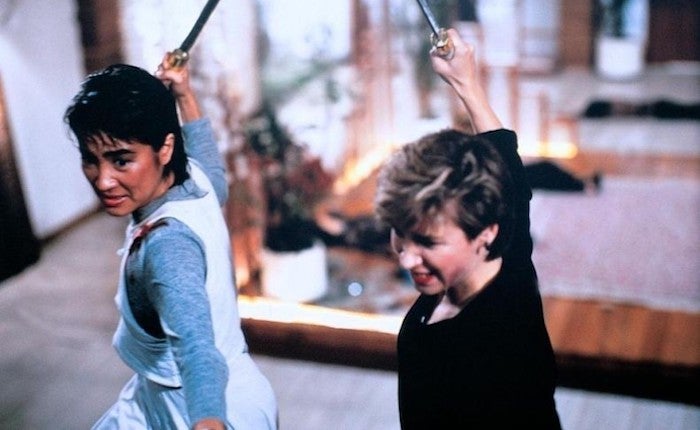 Michelle Yeoh and Cynthia Rothrock in Yes, Madam


Paul Malcolm, Film Programmer
Les Vampires (1915-1916, on Kanopy): As conspiracy and chaos stir the air, what better time to revisit Les Vampires and the star who embodies its anarchic heart? Musidora was already a smokey-eyed icon of the Parisian cabaret world when she took on the role of Irma Vep, the "muse" and principal assassin of The Vampires, the underworld gang that sows fear and death among the French bourgeoisie across 10 episodes of Louis Feuillade's masterful silent French crime serial. A direct progenitor of Harley Quinn—and countless anti-heroines in between—Vep first appears in episode three performing on stage at the gang's cafe haunt The Howling Cat. It's a setting as apt as her name (an anagram for "vampire"). Secret passages, disguises, codes and hypnotism are some of the tricks of Vep and The Vampires' trade, suggesting a hidden, backstage and decidedly bohemian world at work manipulating the fabric of our supposed reality. The crusading journalist and cops on their trail are so staid by comparison you'll end up rooting for Vep to bring it all crashing down.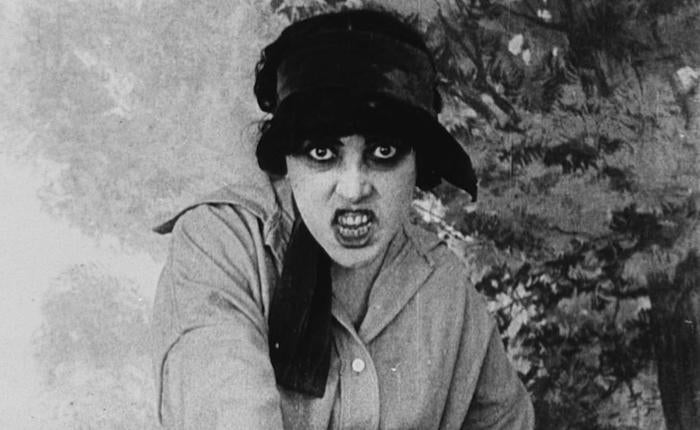 Musidora in Les Vampires


KJ Relth, Film Programmer
The Girl with All the Gifts (2016, where to watch): At the age of just 13, British-born Sennia Nanua's breakout performance as Melanie elevates this underappreciated dystopian horror flick above yet another regurgitation of Romero's Night of the Living Dead. Recasting your run-of-the-mill zombies as "hungries" whose brains are irreparably altered by an insidious fungus, McCarthy and screenwriter/source author Mike Carey slowly peel back the folds on their intricately-developed world, complete with provocative imagery that still manages a wink toward cinema's classic flesh-eating figures of yore. Imbued with a Pandora-like level of weight, Melanie is centralized as both humanity's potential savior and its fearful enemy: she herself is one of a handful of second-generation hungries, a group of tweens able to think for themselves unless tempted by flesh. Less Ripley than Sarah Connor, Melanie's desire to learn and rejection of her true nature situates her as a natural hero in this chaotic, abusive and invasive world.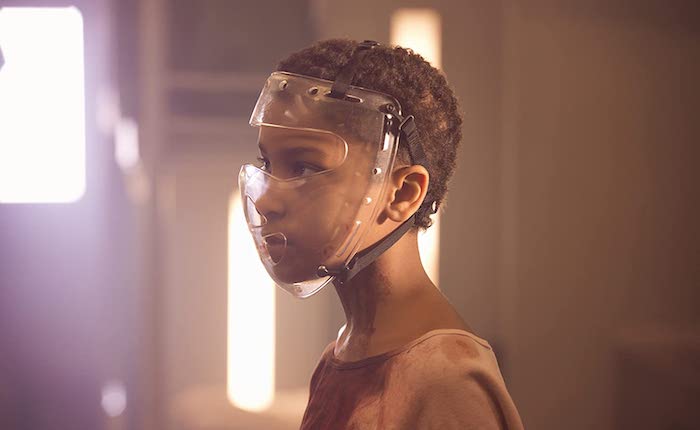 Sennia Nanua in The Girl with All the Gifts


Lisa Fuguet, Head of Collections
Fatal Beauty (1987, where to watch) is a unique action movie that challenges the usual tropes of the genre. The biggest deviation from the norm is in casting Whoopi Goldberg as protagonist Rita Rizzoli, a tough, no-nonsense narcotics cop. The plot is fairly hackneyed, seeing Rita use her wits to track down a drug dealer responsible for distributing a batch of tainted product to the locals. Over the course of her investigation she's called a number of derogatory names by peers and criminals alike, punched by a Karen and romanced by Sam Elliott. Many years before she became a household name synonymous with straight comedies and family films, it's a bit of a revelation to see her batter and blast her way through such a gritty shoot-em-up. Although we are now drowning in female remakes of what were originally male-dominated films, this one fearlessly broke new ground decades ago.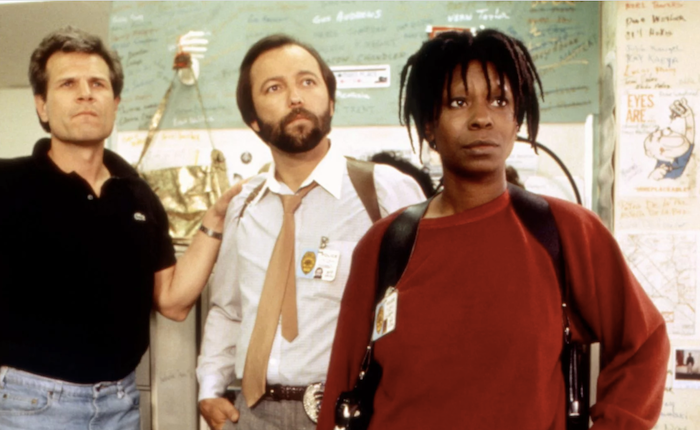 Whoopi Goldberg in Fatal Beauty


Todd Wiener, Senior Motion Picture Archivist

Cleopatra Jones (1973, where to watch): A product of its time, the blaxploitation genre reigned supreme in the early-to-mid-1970s with entertaining and often problematic B-movies that offered supremely talented actresses like Pam Grier, Vonetta McGee and Tamara Dobson starring roles when mainstream Hollywood didn't. A personal genre favorite is actress and superstar model Dobson's groundbreaking portrayal of secret agent "Cleo." Released the same year as when MGM's James Bond character was dropped into his own blaxploitation hybrid (Live and Let Die), director Jack Starrett whips up Cleopatra Jones' high camp factor by pitting Dobson's fiercely determined special agent against Shelley Winters' scene-stealing portrayal of lesbian drug kingpin "Mommy." At its core, the dichotomy of these two main characters (especially the homophobia baked into Winters' stereotypical role) subversively riffs on the white feminist movement in relation to the Black Power movement and Black feminism. Despite some triggering observations of police corruption and violence, this entertaining film showcases a hugely talented African American ensemble as well as many iconic Los Angeles locations (particularly a rousing car chase in the L.A. River).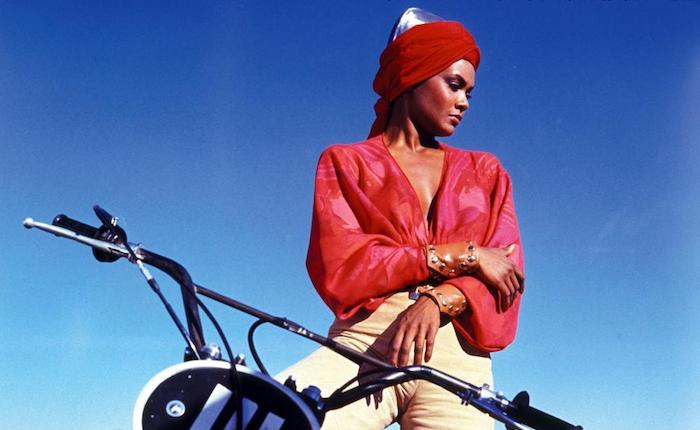 Tamara Dobson in Cleopatra Jones