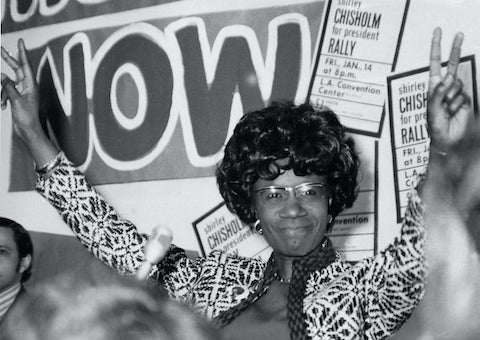 Shirley Chisholm '72: Unbought & Unbossed


With the U.S. political conventions underway and less than 80 days until Election Day, our staff members recommend films that explore the electoral process, the freedoms that form the cornerstones of democracy, and the struggles to protect them. Subscribe to our email newsletter to receive our bi-weekly Safer at Home Cinema streaming recommendations and other updates.


Jillian Borders, Senior Film Preservationist 

Alexander Payne's Election (1999, where to watch) satirizes the election process while following a Nebraska high school student council presidential campaign. The Oscar-nominated screenplay, adapted from a Tom Perrotta novel, is told in the first person from the point of view of multiple players: a teacher (Matthew Broderick) in the midst of personal upheaval, student go-getter Tracy Flick (played brilliantly by Reese Witherspoon), the popular but unspectacular jock running against her, and his sister who joins the race out of spite. We see the contrast of their altruistic interior dialogues and their self-serving actions. Payne's early outing plays on high school archetypes to create a tightly crafted dark comedy. The student politicians mirror our national figures over the last couple decades, with representations of the career politician, the likeable incompetent, and the iconoclast who wants to disrupt the process. Not an uplifting view of humanity, but an entertaining one.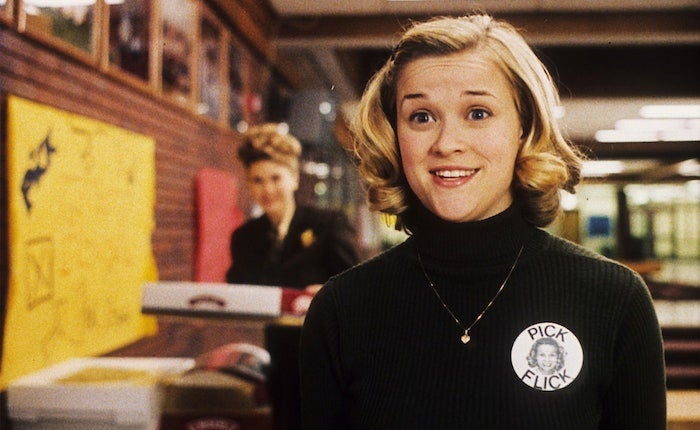 Election


Nate Rulf, Theater Manager

A Thousand Cuts (2020, streaming via virtual cinemas across the country): U.S. president Donald Trump has praised and bonded with authoritarian leader Rodrigo Duterte of the Philippines, who has openly waged a war of extrajudicial murder by death squads for which Trump congratulated him on doing an "unbelievable job." In Ramona Diaz's acclaimed new documentary, so fresh it is just being released in virtual cinemas, the slowly encroaching end of democracy "by a thousand cuts" is detailed by female journalists who were vilified, threatened and imprisoned by the crude and sexist Duterte, who wielded social media disinformation while calling them "fake news." In a democracy turning upside down, where police are complicit and the president plays a game of self-contradiction that hides and reveals shocking truths, these women demonstrate the clarity, courage and sacrifice that is required to defend democracy from a populist threat.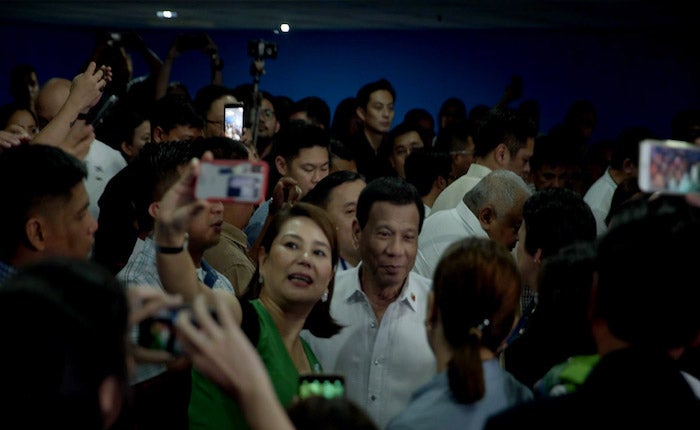 A Thousand Cuts


Todd Wiener, Motion Picture Archivist
Capital in the Twenty-First Century (2020, where to watch): In 2013, French economist Thomas Piketty's widely praised book of the same name was considered a towering 750-page fiscal manifesto that explored the dynamics of egregious inequality in the face of self-serving capitalist power systems. New Zealand documentarian Justin Pemberton turns this enormous, several-century academic examination into a sleekly produced and alarmingly prescient cinematic experience as we approach November's election. Pemberton briskly utilizes pop-culture film, television and pop music references to accent the plethora of perceptive and empowering interviews with important economic experts (particularly women). The interviews mainly address the collective inequity and rage of marginalized communities subjugated by small wealthy circles that completely control the political and social narrative. Particularly alarming, the documentary explores the potential return to the extreme revolutionary uprisings of the 18th and 19th centuries, given the recent rise of fascism in conjunction with major multinational corporations dodging their tax obligations.
Capital in the Twenty-First Century


KJ Relth, Film Programmer
Burma VJ: Reporting from a Closed Country (2008, where to watch): A mix of grainy camera footage from a network of fearless citizen journalists and subtle reenactments comprise the crux of Danish filmmaker Anders Østergaard's distressing, stirring documentary portrait of the Saffron Revolution, a groundswell of protests and demonstrations in contemporary Burma against rising fuel prices and in frustration with the military-led government. With local news censored and controlled by the state, the primary source of information from Myanmar to the outside world is the Democratic Voice of Burma, a T.V. station in exile run from Oslo, Norway and Thailand that reports on human rights violations and violence against citizens. Guided throughout by voiceover from an unidentified reporter leading this underground network of video journalists, the main events unfold before his and others' concealed cameras between August and October 2007. The film was released just one year before Burma would hold its first democratic elections in nearly 50 years.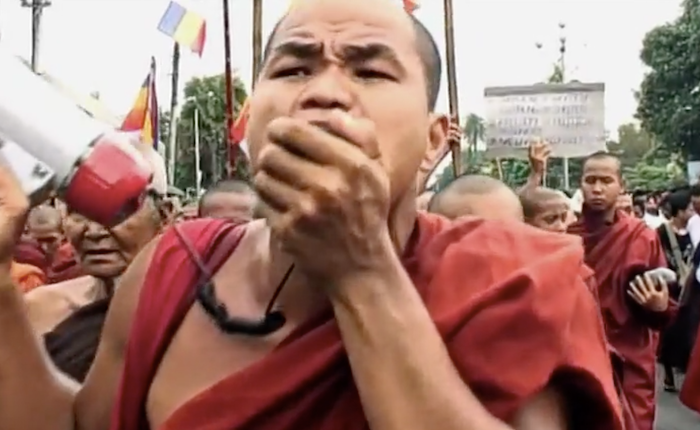 Burma VJ: Reporting from a Closed Country


Maya Montañez Smukler, Archive Research and Study Center Officer

Chisholm '72: Unbought & Unbossed (2004, where to watch) follows New York congresswoman Shirley Chisholm (1924-2005) on her bid for the presidency in 1972. Chisholm sets the screen on fire in Shola Lynch's documentary—the congresswoman is magnetic, articulate, fierce, charming, funny, stylish, whip-smart and on the level. She was outspoken on issues of gender parity and racial discrimination, with regards to herself as the first Black woman elected to Congress (1968-1982), and for the Brooklyn constituencies with whom she represented. Lynch balances Chisholm as the singular subject, immersed in some of the most consequential political battles of that era: the political mobilization of second wave feminism, the influence of the Black (male) political body, and the struggle to end the Vietnam War. This week marks the centennial anniversary of the 19th Amendment when women won their Constitutional right to vote. Chisholm's legacy underlines how gender and race have always informed this country's democratic process at its core. Get your ballots ready.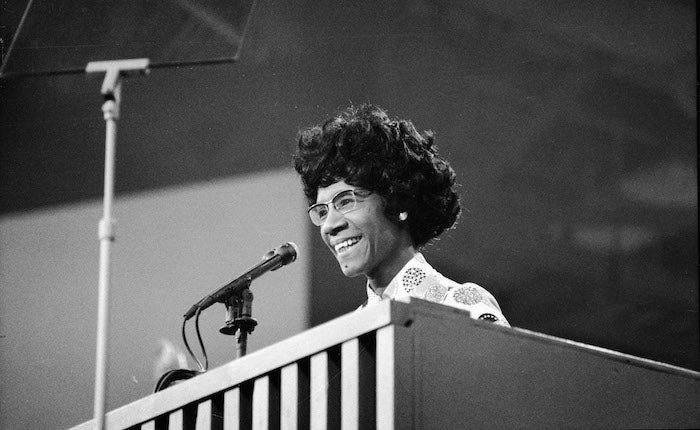 Shirley Chisholm