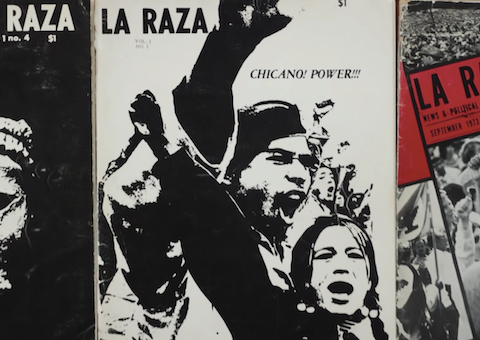 Artbound: "La Raza"


In this edition of Safer at Home Cinema, our team of archivists, curators and film experts consider diverse representations of journalism on screen, from classic Hollywood's satirical take on the newspaper business to histories of community-based, social justice-driven media. Subscribe to our email newsletter to receive our bi-weekly streaming recommendations and other updates.


Matt Hewitt, Collections Coordinator

The Killing Fields (1984, where to watch): The 1980s saw several biographical films focused on imperiled wartime journalists, but The Killing Fields, with its emphasis on an enduring friendship in the face of an implacable and merciless political ideology, is particularly impressive. Epic in sweep and scale, it remains an intimate portrait of will and compassion transcending despotism. The performances of Sam Waterston and newcomer Haing S. Ngor, whose own biography closely mirrors the experiences of his role, craft a tender portrait of camaraderie and dedication, a love that goes to hell and back. Mike Oldfield's stellar score deserves equal praise, elevating the panic, paranoia and desperation to new heights with prog styled keyboards and neoclassical orchestral elements. Though specifically based on the genocidal reeducation program of the Khmer Rouge, the film stands as a stark portent of what's possible when journalists, experts and intellectuals are deemed enemies of an autocratic state.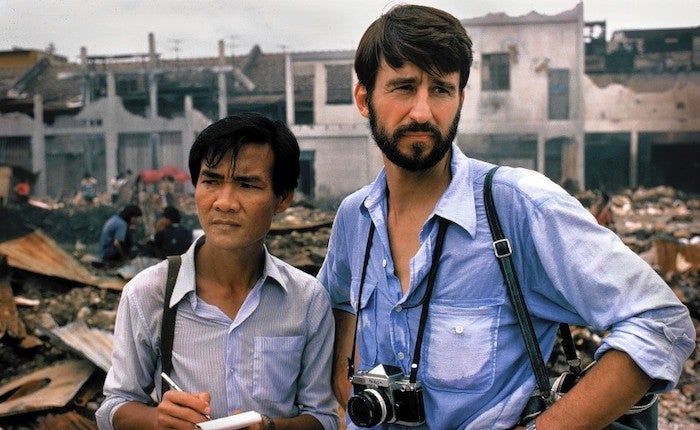 The Killing Fields


Maya Montañez Smukler, Archive Research & Study Center Officer

Between the Lines (1977, where to watch), recently restored by Cohen Media: I admit, I have written about this film, a lot. But its themes of youthful camaraderie, flakey careerism and messy love make it a favorite of mine. Between is the story of an independent local newspaper fighting a media mogul takeover. Written by Fred Barron and based on his experience as a journalist for Boston's independent newspaper, The Real Paper, the film is one of many collaborations between Joan Micklin Silver and her husband Ray Silver. The couple had a talent for making small, character driven stories that succeed in achieving the perfect combination of comedy, heartbreak and uplift. Featuring a dynamic ensemble cast of young actors, Between captures the moment when '60s idealism transformed into '70s narcissism. For this group, work is casual, journalistic integrity is paramount, romantic ties are flexible, and social politics are a minefield for righteous indignation best ignited during editorial meetings.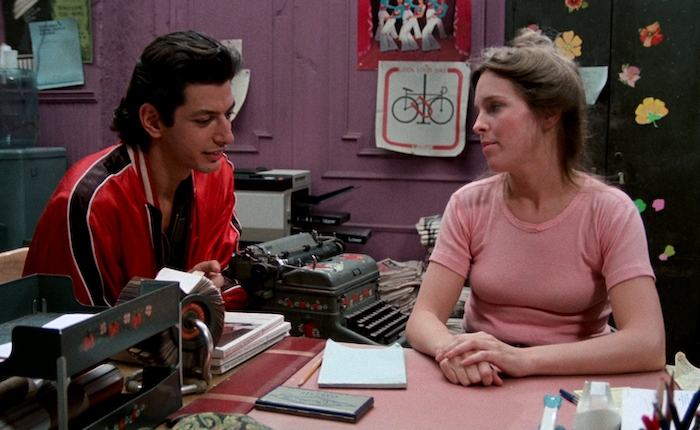 Between the Lines


Steven K. Hill, Assistant Motion Picture Archivist
His Girl Friday (1940, where to watch): Forget baseball—the best screwball you'll see this summer is the delightful Howard Hawks comedy, His Girl Friday, starring cinema legends Cary Grant and Rosalind Russell. Based on the 1931 film The Front Page (itself based on the 1928 play by Ben Hecht and Charles MacArthur), Hawks encouraged his cast to be spontaneous while aggressively delivering their lines, resulting in the delightful rapid-fire, overlapping dialogue in the film that weaves hilarity like a fine tapestry. Hawks also created a humorous new twist on the original story by changing the role of ace reporter Hildy Johnson from male to female, creating amorous sparks between the main characters. Rosalind Russell's quick-witted Hildy is the perfect foil to Cary Grant's portrayal of newspaper editor Walter Burns, her scheming ex-husband who is attempting to keep her from leaving the paper—and his life. His Girl Friday has been preserved by UCLA Film & Television Archive, and was voted onto the Library of Congress' National Film Registry in 1993. The Front Page (1931) is available on Kanopy via Kino Lorber.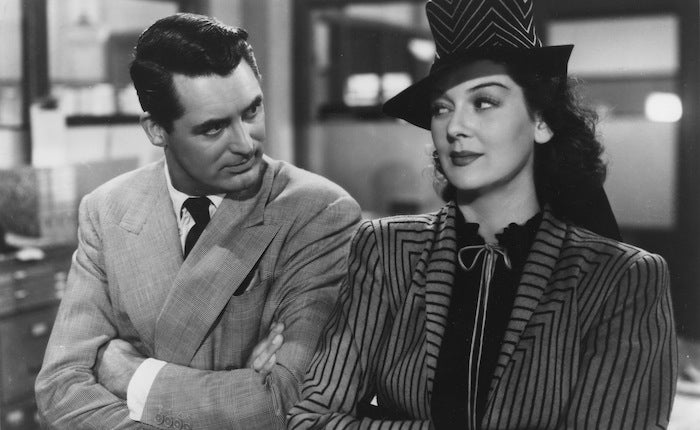 His Girl Friday


Jim Smith, Lead Projectionist
5 Broken Cameras (2011, where to watch): Emad Burnat is a self-described peasant from a family that cultivates the land in the hills and valleys that form the village Bil'in, located within occupied territories of the West Bank. Noting his own childhood experiences of advancing settlements, and those of his sons, from the hope of the Oslo Peace Accords through the despair of the Intifada, Burnat burns to bring his mixed memories to the fore. With a cheap movie camera, he journals life beginning with his most recent son, Gibreel. This fragile camera also records lively village events and documents dramatic conflicts over the construction of a far-reaching separation barrier, before a launched grenade disables it. With both village and outside help, Burnat persisted over five years, and as many destroyed cameras, continuing on to heal wounds, resist oppression, confront life. Le Trio Joubran imparts the Oud accompaniment, complementing the poetic narrative of 5 Broken Cameras.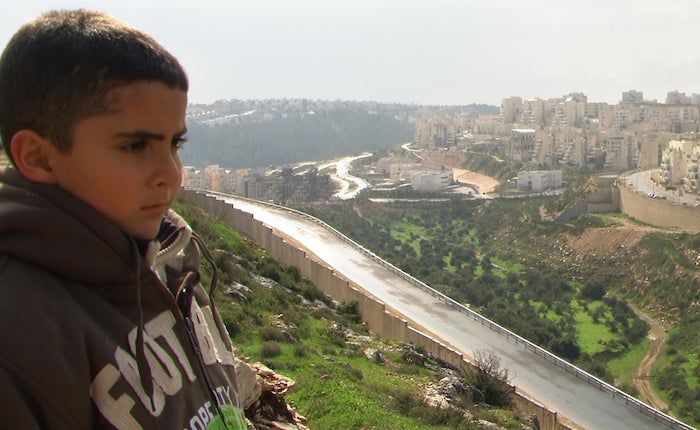 5 Broken Cameras


KJ Relth, Film Programmer
The Heretics (2009, free on Kanopy through participating libraries): Joan Braderman's film, itself a sweeping piece of long-form narrative journalism on second wave feminism, is also a comprehensive visual and oral history of the art magazine Heresies: A Feminist Publication on Art and Politics. A radical, collectively-edited alternative to Artforum and sundry other mainstream coverage that near-exclusively spotlit male artists, Heresies ran for 27 issues from 1977-1993 with a different editorial team attached to each issue. As elucidated by Braderman's documentary, herself a founding member of the Heresies Collective, their independent publication sought to level the traditional playing field by granting a safe space for women's work to be elevated by other women. Pages from the hand-assembled volumes on racism, lesbian artists, sex and politics at times occupy the full frame of the film, intercut with an exhaustive collection of contemporary interviews with key members of the collective, including filmmaker Su Friedrich, painter and printmaker Emma Amos and poet Cecilia Vicuña.
The Heretics


Mark Quigley, John H. Mitchell Television Archivist
Artbound: "La Raza" (2018, free on KCET and their YouTube channel): In 1967, with a volunteer staff of photographers and journalists, the grassroots bilingual newspaper/magazine La Raza quickly became a vital community voice and platform covering emerging Chicanx activism in East Los Angeles. From the Chicanx student walkouts ("blowouts") in demand of equal educational opportunities (1968) to the Chicano Moratorium March (1970) calling for an end to the Vietnam War, the staff of La Raza placed themselves in harm's way to chronicle the Chicano Rights movement in uncompromising pictures and words that spoke truth to power. The surviving La Raza materials from 1967-77, held by the UCLA Chicano Studies Research Center, stand today as an irreplaceable archive of Chicanx history that the mainstream press of the day largely misrepresented or ignored. This documentary makes clear that these records serve as indisputable eyewitness to the steadfast determination of L.A.'s Chicanx and Mexican American communities in their struggle for social justice against systemic oppression and violence as perpetrated by institutions of the white establishment.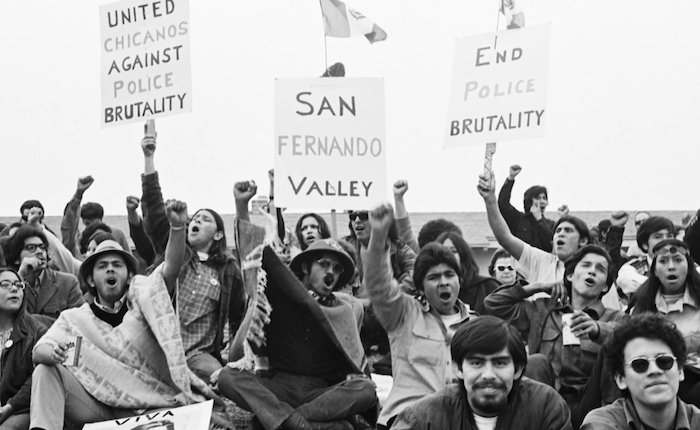 Artbound: "La Raza"