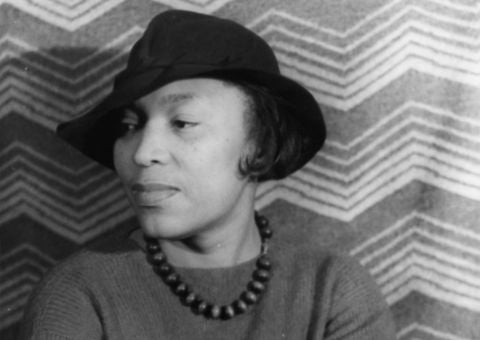 Zora Neale Hurston


For this week's Safer at Home Cinema, our staff members write about film and television creators who broke new ground and brought visibility to marginalized communities of color. Subscribe to our email newsletter to receive weekly streaming recommendations from our team of curators and archivists.


Mark Quigley, John H. Mitchell Television Archivist

Rowan & Martin's Laugh-In (Special guest: Orson Welles. Air date: October 26, 1970. On Amazon Prime.):  In 1971, trailblazer Mark Warren (1938-1999) became the first African American to win an Emmy Award in a directing category for this special Halloween episode of NBC's innovative comedy series, Laugh-In. Born in Kentucky, Warren began his TV apprenticeship with the Canadian Broadcasting Corporation (CBC), where he quickly mastered all facets of production. Warren would go on to direct over 60 episodes of Laugh-In and the nationally syndicated debut episode of Soul Train. Additional career highlights include helming dozens of episodic television programs and specials from Barney Miller to The 1st Annual Black Achievement Awards, as well as the feature film Come Back Charleston Blue (1972). Warren was also an educator, teaching production at USC and conducting workshops for the Directors Guild of America.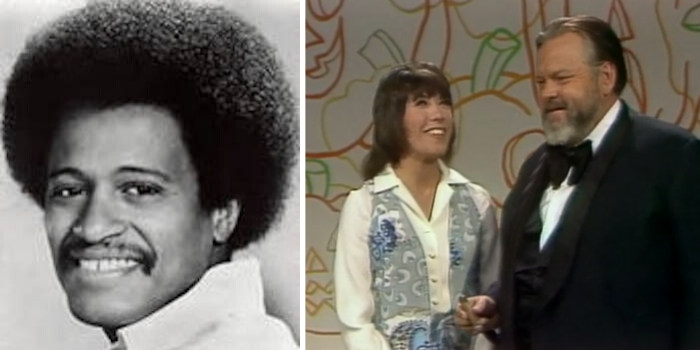 Mark Warren; Lily Tomlin and Orson Welles on Laugh-In


KJ Relth, Film Programmer
In 2015, film historians Charles Musser and Jacqueline Najuma Stewart worked with Kino Lorber to compile Pioneers of African-American Cinema, an unprecedented, five-disc box set featuring works from America's first Black filmmakers. Among the now-better-known Oscar Micheaux and Spencer Williams films are three contributions from female filmmakers: Pearl Bowser's 1978 interview with the Moses Sisters (on The Criterion Channel), and two rousing, powerful short documentary excerpts from author, anthropologist and filmmaker Zora Neale Hurston's (1891-1960) stint as an ethnographic field researcher in the American South. Her now-beloved novel Their Eyes Were Watching God (1937) went virtually uncelebrated until Alice Walker spotlit the author for a 1975 Ms. magazine article; thanks to this box set, excerpts from two of her anthropologic studies, Zora Neale Hurston Fieldwork Footage (1928) and the stirring Commandment Keeper Church, Beaufort South Carolina, May 1940 (1940) can be today appreciated for their affective rarity (both on Criterion). Segments are accompanied by audio from additional Hurston audio recordings to "suggest the atmosphere in which the film was shot," as lack of electricity on location prevented Hurston from capturing synchronous sound.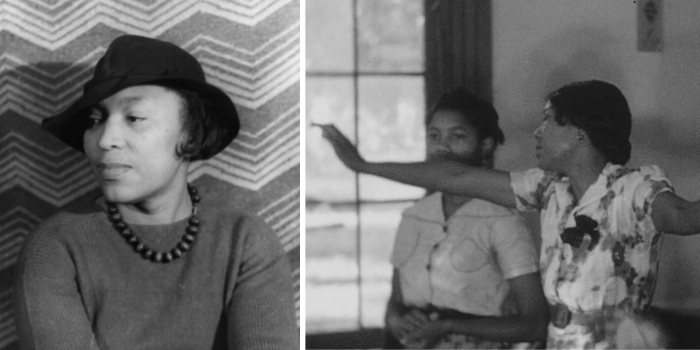 Zora Neale Hurston; Commandment Keeper Church, Beaufort South Carolina, May 1940


Maya Montañez Smukler, Archive Research & Study Center Officer
Rita Moreno's (b. 1931) career has spanned across entertainment industry platforms, her talent recognized by the most prestigious honors; she was the third person to receive an EGOT—Emmy, Grammy, Oscar and Tony Awards. She got her start in film as a contract player for MGM with roles in Singin' in the Rain (1952) and The King and I (1956). In 1962, Moreno, frequently cast as ethnic stereotypes, won an Oscar for Best Supporting Actress in the musical West Side Story (where to watch), becoming the first Latina and thus far the only Puerto Rican woman to win that award. Moreno has moved between film and television—and in 2017 on Netflix in One Day at a Time—with equal success. Of her many accomplishments, for a generation of kids it was Moreno's rallying cry "Hey you guys!" in The Electric Company's open that instilled in us the excitement of viewership, inspired by the performer's exuberant energy, which at 89, has yet to wane.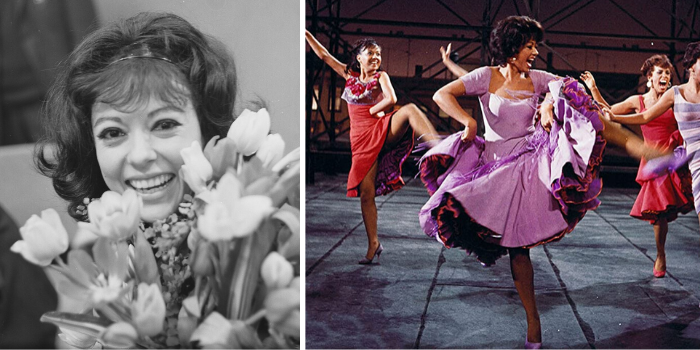 Rita Moreno, West Side Story


Paul Malcolm, Film Programmer
In its opening line of dialogue, Atanarjuat: The Fast Runner (2001, on Apple TV), the first feature film shot in Inuktitut, the language of the Inuit people, foregrounds the power of language and the immeasurable significance of its rhythms and idioms to meaning and identity. "I can only sing this song to someone who understands it," announces a mysterious visitor to an Inuit clan gathered around their communal hearth. Moments later, he kills the clan's leader, setting in motion the legend of murder, jealousy, revenge and renewal that the Inuit people have passed down through oral tradition for centuries. In bringing that legend to the screen, Inuit director Zacharias Kunuk (b. 1957) and screenwriter Paul Apak Angilirq (1954-1998) linked the language of its origin and a stunning, epic visual style to create an early masterpiece of the new millenia. The first indigenous language film to win the Caméra d'Or at Cannes, Atanarjuat also brought international attention to the larger work of indigenous mediamakers to repurpose the modern tools of colonial representation and undo centuries of violent cultural erasure.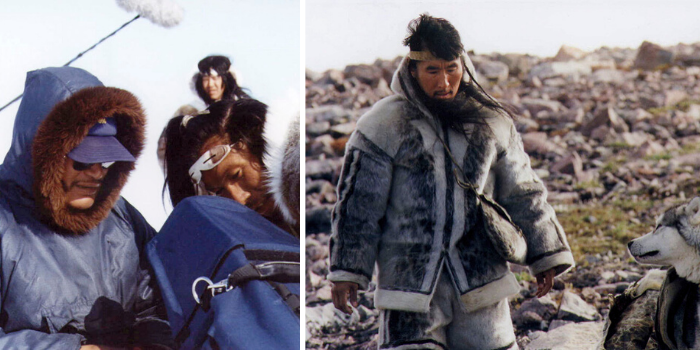 Zacharias Kunuk, left; Atanarjuat: The Fast Runner


Todd Wiener, Motion Picture Archivist
In addition to being the first African American to produce a feature-length film, author and director Oscar Micheaux (1884-1951) is often credited as the father of independent Black cinema. The Jim Crow-era Within Our Gates (1920, free on Kanopy through participating libraries) centers on a dedicated teacher's fundraising efforts to save a Southern school for impoverished black children. Many scholars have stated that this haunting "race film" was Micheaux's response to D.W. Griffith's incredibly racist The Birth of a Nation (1915). Heavily edited at the time due to its graphic portrayal of rape and lynching, the film was thought to have been lost for decades until a print with Spanish titles was discovered at the Filmoteca Española in the 1990s. Restored by the Library of Congress and now available for streaming, this historically important film is a powerful and poignant early 20th century record of the systematic emotional and physical repression of African Americans.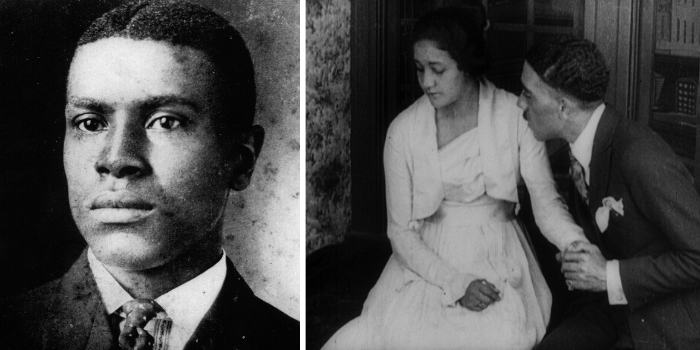 Oscar Micheaux, Within Our Gates