Brother Outsider: The Life of Bayard Rustin


In this edition of Safer at Home Cinema, our staff members highlight real-life stories of courageous individuals who organized, spoke out and fought to protect human rights and bring about social, political and economic change. Subscribe to our email newsletter to receive weekly streaming recommendations from our team of curators and archivists.


Todd Wiener, Motion Picture Archivist

Brother Outsider: The Life of Bayard Rustin (2003, free on Kanopy through participating libraries) offers a razor-sharp portrait of charismatic political activist Bayard Rustin, an "unknown hero" of the civil rights movement. A visionary strategist and mentor to Dr. Martin Luther King Jr., Rustin was shunned by allies and targeted by enemies, simply because he was gay. The inclusivity of the current #BlackLivesMatter movement (particularly in relation to the trans POC community) gives witness to the power of unity and a diverse front. Although Rustin never witnessed such inclusivity during his lifetime, he resisted defeat and triumphed in his advocacy efforts. In Rustin's own words, "when an individual is protesting society's refusal to acknowledge his dignity as a human being, his very act of protest confers dignity on him." This engaging and inspiring documentary is fiercely relevant and ready for rediscovery.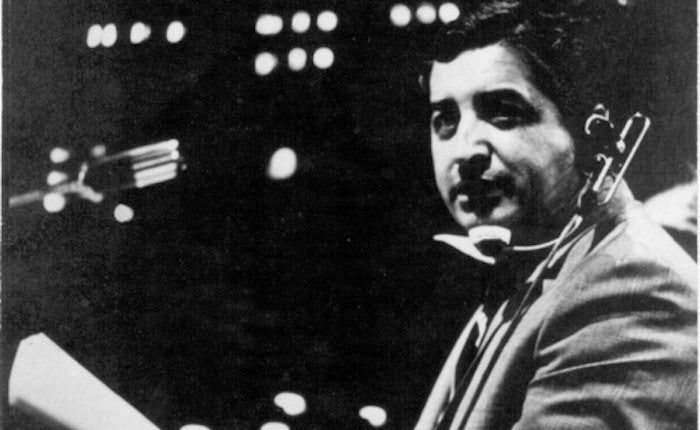 Ruben Salazar


Mark Quigley, John H. Mitchell Television Archivist
Ruben Salazar: Man in the Middle (2014, on Amazon Prime and Kanopy, free through participating libraries): Phillip Rodriguez's concise documentary examines the impactful life and tragic death of pioneering Mexican American journalist and civil rights activist Ruben Salazar. Rodriguez meticulously traces Salazar's transformative personal journey from successful foreign correspondent to vital chronicler of the burgeoning Chicano rights movement in East Los Angeles in the late 1960s—where Salazar's honest reporting and advocacy engendered threats from law enforcement. In 1970, as he covered the Chicano Moratorium March in protest against the Vietnam War, Salazar was brutally killed by a Los Angeles Sheriff's Department Deputy under highly suspicious circumstances. Rodriguez's film carefully interrogates Salazar's unnecessary death via police violence, making undeniably clear that the journalist's voice was not silenced by the establishment, only amplified, continuing to resonate and inspire.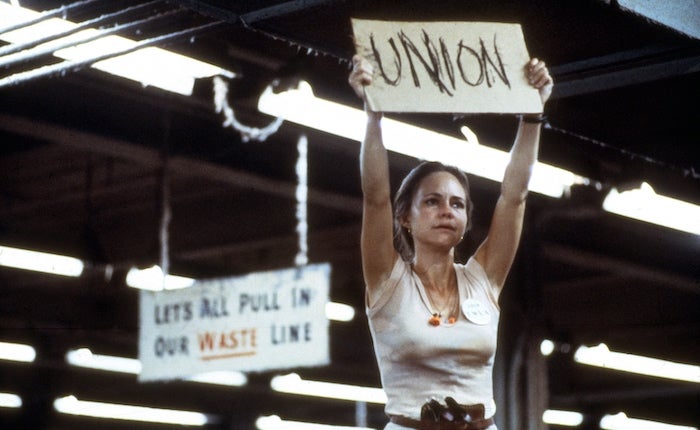 Norma Rae


Maya Montañez Smukler, Archive Research & Study Center Officer
Norma Rae (1979, on Hulu) is based on the true story of Crystal Lee Sutton, a mill worker from Roanoke Rapids, North Carolina who became a union organizer in the 1970s. Sally Field plays Norma Rae, an exploited factory employee whose community, for generations, has been imprisoned by the poverty and degradation of severe working conditions at the hands of greedy and demoralizing bosses. Norma Rae is a compelling story about labor struggles as human rights violations told through a hero's journey of uplifting highs and gut-wrenching lows. The film received an Oscar nomination for Best Picture, making it the first film produced by women—Alexandra Rose and Tamara Asseyev—to receive such recognition. Field won numerous awards, including her first Oscar, for the role, in which she found much inspiration: "By standing in Norma's shoes, I felt my own feet."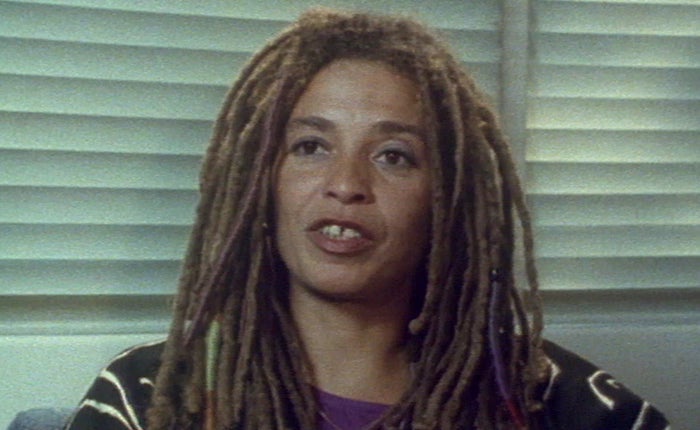 A Place of Rage


KJ Relth, Film Programmer
A Place of Rage (1991, free on Kanopy through participating libraries): In an essential intermediary between the civil rights movement and the current, nationwide #BlackLivesMatter uprising, Pratibha Parmar's 1991 video documentary gets cozy with activist Angela Davis, author Alice Walker and poet June Jordan for a remembrance of their involvement in the feminist and Black power movements of the mid-century. Interviews with these seminal women and commentary from Vietnamese filmmaker Trinh T. Minh-ha are interspersed among performative readings by Jordan of her own lyrical writings and footage of a 1970 prison interview with Davis, all driven by a thumping, politically-aware soundtrack of songs from the likes of Janet Jackson and the Staple Singers. Dubbed the Best Historical Documentary of the year by the former National Black Programming Consortium (now Black Public Media), Parmar allows space for these women to remember not just their own contributions to civic change, but also provides a platform to reinforce the importance of Rosa Parks, Fannie Lou Hamer and other "mothers" of the ongoing struggle to combat racist and homophobic policies in America.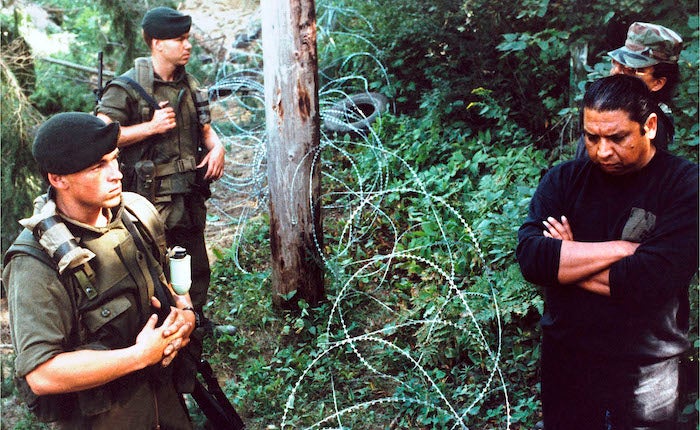 Kanehsatake: 270 Years of Resistance


Paul Malcolm, Film Programmer
Kanehsatake: 270 Years of Resistance (1993, free through the National Film Board of Canada): About an hour into Abenaki director Alanis Obomsawin's documentary—after a gun battle between members of the Mohawk nation and the Québécoise police, rocks hurled at indigenous women and children and food supplies for the reservation sabotaged—a Mohawk leader reminds her audience at a press conference, "We were here to protect our burial grounds from a nine-hole golf course... Have you forgotten?" Overwhelmed by such state sanctioned violence, as documented by Obomsawin from inside the 1990 Mohawk resistance to a local land grab backed by the governments of Canada and Quebec, it's a shock to be reminded of the simple, principled refusal that triggered it. It's all the more resonant when Obomsawin shifts time scales from current to epochal events, reminding us that this refusal has echoed across centuries of colonial betrayal and indigenous struggle. From her intimate, trusted vantage, however, the moment she captures feels less like history repeating because at least through her camera it's the other side of history being told.