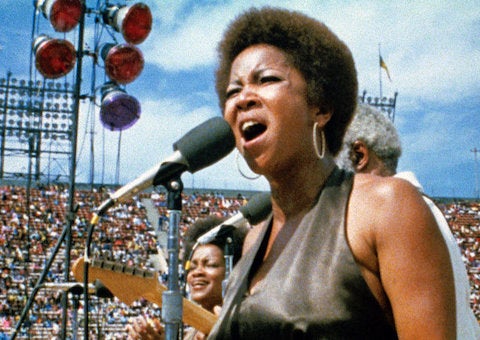 Wattstax


In 1979, President Jimmy Carter designated June as Black Music Month to celebrate the contributions of Black artists and communities to our nation's cultural heritage. In this week's Safer at Home Cinema list, our staff members highlight seven on-screen depictions of Black creators and how they shaped America's music genres.


Jillian Borders, Senior Film Preservationist
Filmed over a period of several months in 1964, but made to typify a normal Sunday on Maxwell Street in Chicago, And This is Free (1964, free via Media Burn) offers little commentary but shows a slice of life of this now-gone multicultural open-air market. The documentary was filmed cinéma verité-style by Mike Shea, with sound by Gordon Quinn (Kartemquin Films), and edited by Howard Alk (cinematographer on the Bob Dylan doc, Don't Look Back). The predominantly Black street musicians played in a variety of styles, with the amplified sound that exemplified the Chicago blues. Many documentaries about Maxwell Street have been made, but this one holds strong as a time capsule of this era of street peddlers, Christian evangelists and blues musicians.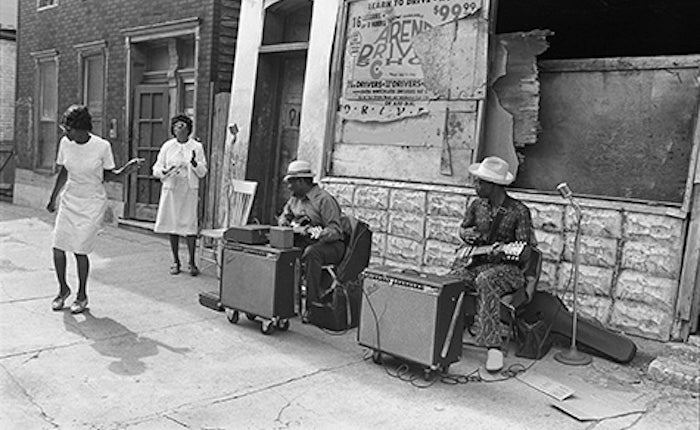 And This is Free


Mark Quigley, John H. Mitchell Television Archivist
Robert Mugge's Black Wax (1983, where to watch) expertly provides documentary evidence as to why Britain's Melody Maker magazine once described activist and artist Gil Scott-Heron as "the most dangerous musician alive." In concert footage, as his "Midnight Band" fuses diverse elements of jazz, reggae, blues and soul, singer-songwriter Scott-Heron uncompromisingly tackles topics ranging from gun control to inner-city poverty. When the music fades, Mugge brings Scott-Heron's spoken-word poetry center stage, with the performer's wry observations on the socio-political issues facing African Americans (still) landing with devastating accuracy. Widely considered one of the fore founders of rap, Scott-Heron directly addresses Mugge's camera to eviscerate oppressive politicians and their polices, with unparalleled wordplay, style and insight. An essential primer to one of music's most gifted truthtellers.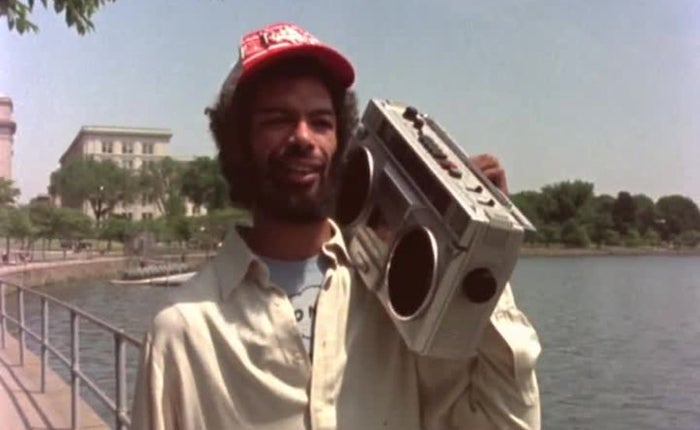 Black Wax


Jim Smith, Lead Projectionist

Wattstax (1973, where to watch): In 1960, siblings Jim Stewart and Estelle Axton adapted a movie theater to record local talent, hatch Memphis soul music and establish the portmanteau Stax Records. Stax artists premiered in 1965 at South L.A.'s 5-4 Ballroom, their return home hindered by the fiery rebellion in Watts' streets. Historically tragic setbacks continued to challenge Stax's viability and integrity. Yet in '72, Stax reigned over the annual Watts Summer Festival that recognized the earlier riot. The location changed from where Sabato Rodia contoured steel, cement and mosaic aspirations known as Nuestro Pueblo ("Our Town"), or Watts Towers, to the 100,000 seat revivalist style Los Angeles Memorial Coliseum. Wattstax is the stirring testimonial of the time.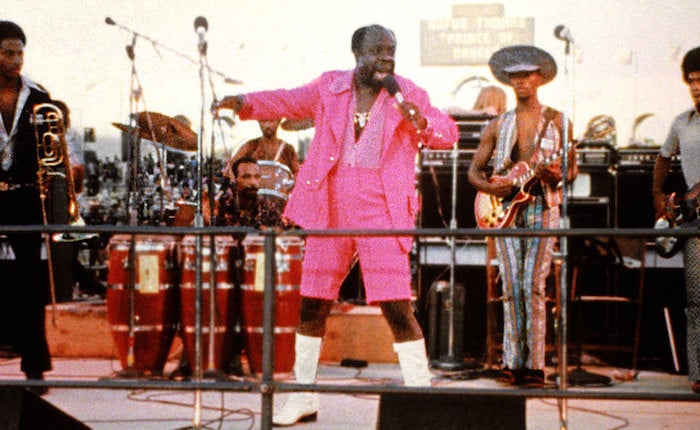 Wattstax


Maya Montañez Smukler, Archive Research and Study Center Officer
Cadillac Records (2008, where to watch), written and directed by Darnell Martin, is the epic story of how Mississippi blues became popularized in the commercial music marketplace during 1950s Jim Crow America. Iconic blues guitarist and singer-songwriter Muddy Waters (Jeffery Wright) and famed record producer Leonard Chess (Adrien Brody), of the Chicago-based Chess Records, form the center piece of the film's narrative which grows to include Little Walter (Columbus Short), Howlin' Wolf (Eamonn Walker), Big Willie Dixon (Cedric the Entertainer), Chuck Berry (Mos Def) and Geneva Wade (Gabrielle Union), Waters' wife. With this excellent cast, Martin takes creative liberties in how she dramatizes these musicians' initial rise to fame and their formative role in inventing rock-n-roll. But the music is very real and the singing, well, Beyoncé as Etta James is a historical dream come true.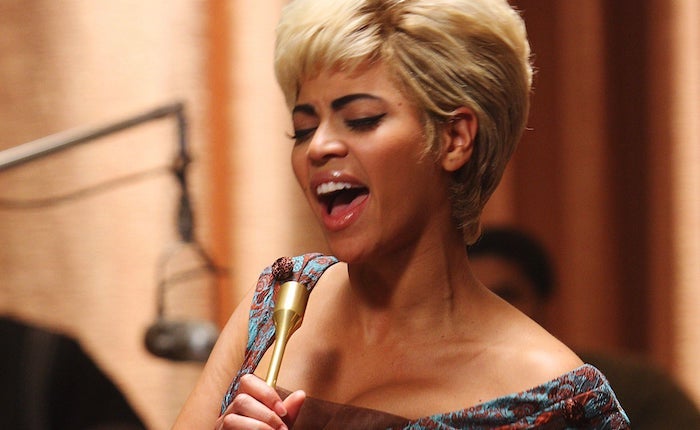 Cadillac Records


KJ Relth, Film Programmer
Wild Style (1983, free on Tubi and Kanopy): What at first blush appears to be a film about graffiti artists breaks open into a vibrant document of the intertwined, emerging hip-hop culture in New York City's outer boroughs. Wild Style's director, writer and producer Charlie Ahearn, a white artist who first created experimental 16mm films with his twin brother John, was approached by Black graffiti artist Fab 5 Freddy in the early '80s to collaborate on a project set in the underground world of break-dancing, graffiti, emcees and D.J.s for what would be the first feature-length film to illuminate this subculture. Showcasing real visual artists and musicians from the scene as performers with mostly improvised dialogue, the real joys of Wild Style unfold in several glorious segments—one nearly 10 full minutes—of immersive, red-light-flooded performances from the likes of The Cold Crush Brothers and Grandmaster Flash. Pieces of dialogue and snippets of music from the film have since been sampled on seminal hip-hop albums by Nas, A Tribe Called Quest, J Dilla and Jurassic 5.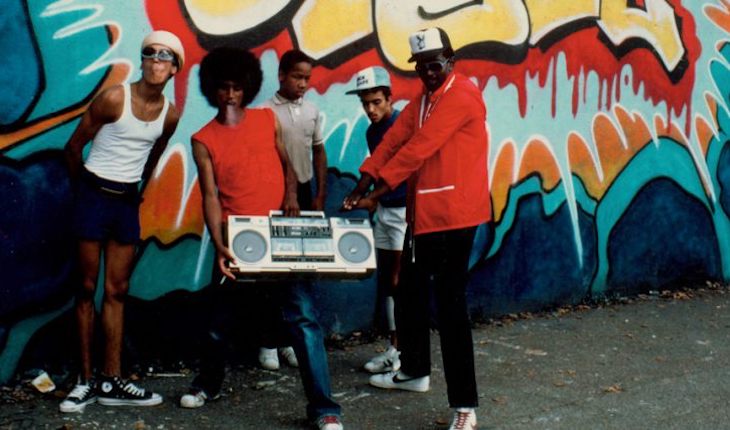 Wild Style


Paul Malcolm, Film Programmer
Ralph Ellison wrote of the blues, "Their attraction lies in this, that they at once express both the agony of life and the possibility of conquering it through sheer toughness of spirit." A long-simmering passion project, Bessie (2015, where to watch) may not rise, in form, to equivalence with the blues but co-writer and director Dee Rees (Pariah, Mudbound), with a considerable assist from Queen Latifah, who stars as the titular pioneering diva, delivers a never less than captivating biopic that explores the traumas and perseverance that shaped Bessie Smith's life and career. Structured as a series of significant episodes punctuated by bravura musical sequence, Bessie revels in Smith's ability to project her defiant, expansive identity into a world that tries to reduce her at every turn. Pair it with the frustratingly brief and underproduced but nevertheless tantalizing short documentary, T'ain't Nobody's Bizness (2011, free on Kanopy) on the queer identities—hidden, teased and boldly on display—of pioneering blues artists including Smith, Ma Rainey, Alberta Hunter and Ethel Waters.
Bessie