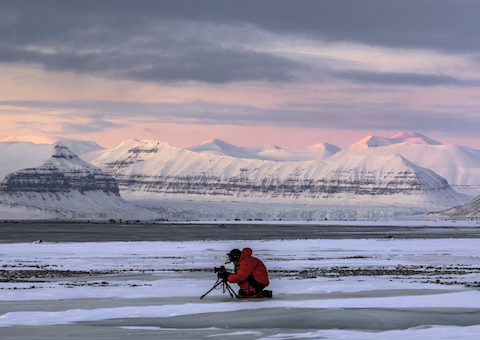 Ice on Fire


Looking for your next at-home movie fix? Each week, our staff offer their recommendations for international films and TV shows, old and new, classic and obscure, all available for viewing online. In this edition, we highlight some films that use atmospheric forces to drive narratives and document nature's impact on human lives.


Todd Wiener, Motion Picture Archivist
As we all crave to get back to "normal," let's take a moment to reflect on what exactly "normal" entailed. I've been to the gas station once in the last two months—shouldn't that be our new normal? As the world takes a collective environmental pause, I highly recommend the beautifully produced documentary Ice on Fire (2019, on Kanopy and other platforms). The film utilizes harrowing imagery of our current climate upheavals and superbly curated graphics to sound a dire ecological alarm. More importantly, we receive practical and inspiring solutions from an engaging team of scientists. As much as some groups would loudly disagree, only science can save us from the current pandemic, and only scientists should have the loudest voices in the room when it comes to our planet. To quote the film: "We are the first generation to see the advance of climate disruption, and the last with a chance to fix it."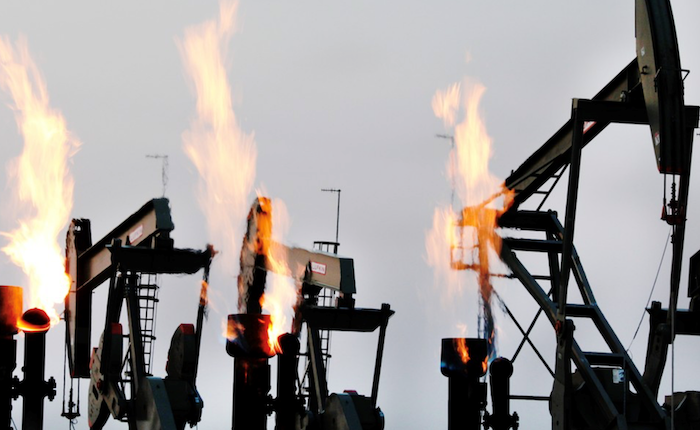 Ice on Fire


Matt Hewitt, Collections Coordinator
Raging winter storms often serve as a catalyst for taking shelter, wrenching conflict from the forced isolation. Refreshingly, Runaway Train (1985, on Tubi and other platforms), a rare attempt at a prestige picture by Cannon Films, uses these extreme weather conditions to accent a relentless flight from prison by Jon Voight's escaped convict Manny Manheim. The nearly anthropomorphized sleet swept train is a raging beast thick with ice and detritus, and Manny's attempts to best it become an act of contempt against the walls that held him, and society at large. With script contributions from Akira Kurosawa to Eddie Bunker, the film bounces from a prison-bound verisimilitude steeped in grime to an existential drama playing out atop an unstoppable train speeding into snow swept oblivion.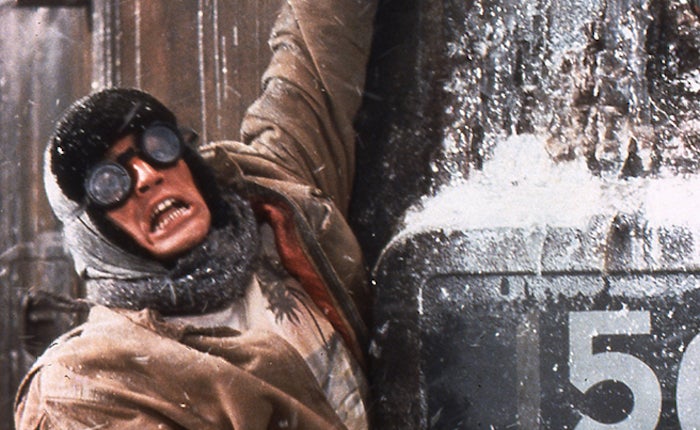 Runaway Train


Jillian Borders, Senior Film Preservationist

Is there any more extreme environment than the atmosphere of an alien planet? Arnold Schwarzenegger dreams of the inhospitable landscape of Mars in the classic science-fiction action flick, Total Recall (1990, Amazon Prime and other platforms). Although based on a Philip K. Dick short story, director Paul Verhoeven takes this reality-questioning story in a decidedly more Hollywood direction. This non-stop thrill ride takes the viewer from a memory implanting lab in a near-future Earth metropolis to a stylized mutant colony under the red skies of Mars. The groundbreaking special effects by Rob Bottin are both laudable and laughable to today's audience, but always charming, in this film that explores themes of memory, reality, corporate corruption, and yes, even terraforming.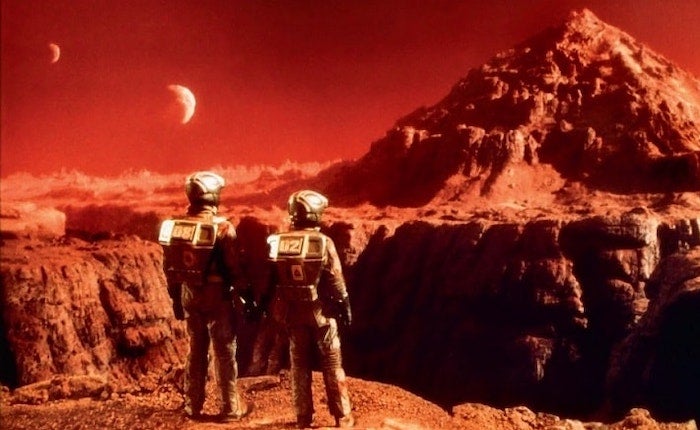 Total Recall


Paul Malcolm, Film Programmer
Storm Children (2014, on Kanopy): In the aftermath of Super Typhoon Yolanda, which devastated the Philippines and the surrounding region in 2013, internationally acclaimed Filipino filmmaker Lav Diaz visited Tacloban to document, in his durational style, the residents' efforts to rebuild. The result is a still and quiet vision of a world turned completely upside down. Towering container ships that washed ashore form unnatural canyons where coastal homes once stood, surrounded by swollen waterways and beaches of debris where children navigate their radically altered environment. Diaz focuses on these younger survivors, his long, patient shots and rich black and white cinematography giving us time to adjust our ideals of childhood to this alien context. But as these young boys and girls are transformed by powerful forces—nature, grief—they can transform their world, in turn, as evidenced in the film's final images, held onto by Diaz as one would hope. Pair it with Diaz's 17-minute short The Day Before the End (2016, on Kanopy), a storm-swept apocalyptic vision of Shakespearian violence.
Storm Children


Nate Rulf, Theater Manager
Among film's boat metaphors, Noah (2014, where to watch) ranks with Titanic and Fitzcarraldo's rivercraft, but only for Noah does the water come from above: rain as fate. In this ancient vision of endless rain, rain unto death, the perfect storm now represents climate doom or a pandemic: an overpowering natural threat we provoke until reminded of our own fragility. Co-star Emma Watson noted "a sense that it could be... set a thousand years in the future or a thousand years in the past," and production was itself halted by Hurricane Sandy's new eon of rain and floods. What would Noah do? A lone voice of caution and care, vilified by the grubby concerns of earthly powers, proves to be a timeless story.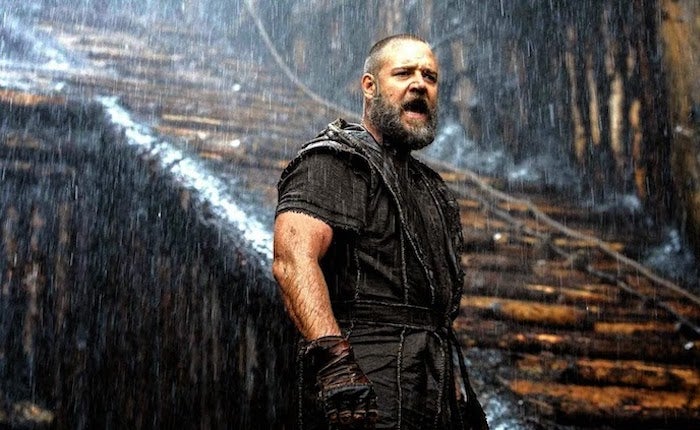 Noah


Steven K. Hill, Assistant Motion Picture Archivist
Considered one of the last great films of the silent era, The Wind (1928, on Criterion Channel) does indeed feature a force of nature—the 5′ 5″ actress, Lillian Gish. Wanting more artistic control over her feature films, Gish had moved to MGM in 1925, and selected the Dorothy Scarborough novel (adapted by Frances Marion) as her final silent project. In the film, Gish provides a striking portrayal of a frightened and isolated woman who endures psychological terror induced by the people and fearful environment storming around her—one of her greatest achievements in cinema. Gish recruited her director (Victor Sjöström) and co-star (Lars Hanson) from the 1926 feature version of The Scarlet Letter, and sent the production team into the Mojave Desert to recreate the story's wind-blown Texan landscape that still unnerves viewers today.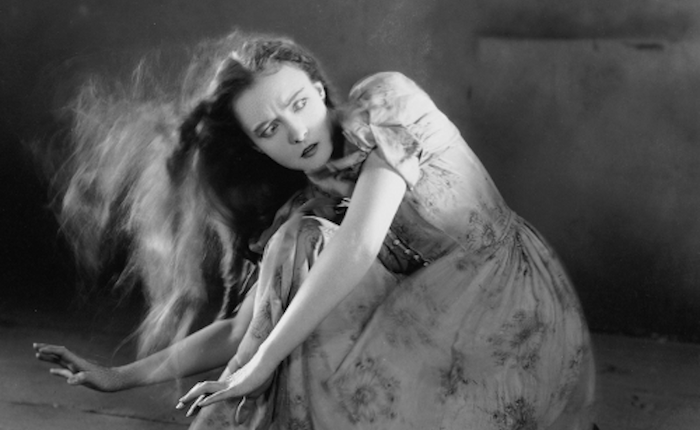 The Wind


KJ Relth, Film Programmer
I Know Where I'm Going! (1945, on Criterion Channel and Amazon Prime): Like inclement weather, unchecked ambition can prove relentless; sometimes, it's nearly disastrous. For all of her 30 years, nothing has hindered headstrong Englishwoman Joan Webster (Wendy Hiller) and her persistent march toward what she wants. Her latest goal is holy matrimony with a business magnate twice her age, who invites her to wed in the Scottish Hebrides on the remote Isle of Kiloran. When high winds and thundering storms prevent her from making the final leg of her journey, she finds herself desperately waylaid on the neighboring Isle of Mull. Stuck with the laird of Kiloran, Torquil MacNeil (the gentle Roger Livesey), Joan tempts fate by first wishing the weather away, then by attempting to bribe her way across the treacherous passage. Is it the wind and incessant rain that finally afford her time to reconsider her future? Or do the quiet charms of Mull cut through her dogged aspirations as she shelters from nature with the locals?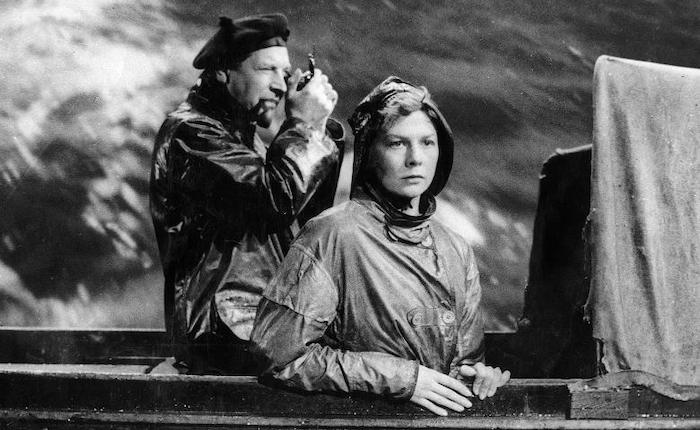 I Know Where I'm Going!