Meek's Cutoff


Looking for your next at-home movie fix? Each week, our staff offer their recommendations for international films and TV shows, old and new, classic and obscure, all available for viewing online. For this edition, we've been thinking about works that are set against the backdrop of wide open spaces.


Nate Rulf, Theater Manager
Bagdad Cafe (1987, Amazon Prime): In its arresting Oscar-nominated song charting "a desert road from Vegas to nowhere" with an aching '80s chanteuse, timeless cowboy croon and weird Lynchian wail, this melancholy comedy calls to you from a suffocating speck in the Mojave with the unmistakable sound of lonesome open spaces. Framed against stark horizons and empty skies, a deserted German housewife and a bitter single mother conjure whimsical new life into a dead-end diner and overcome their mutual suspicions with hard-won empathy, joy and Jack Palance (as a Magritte-esque painter of erotic fruit) in this gentle, dreamy flip on the existential "ship of lost souls" from Wages of Fear or Casablanca (and watch for a winking nod to archetypal Death in Venice!).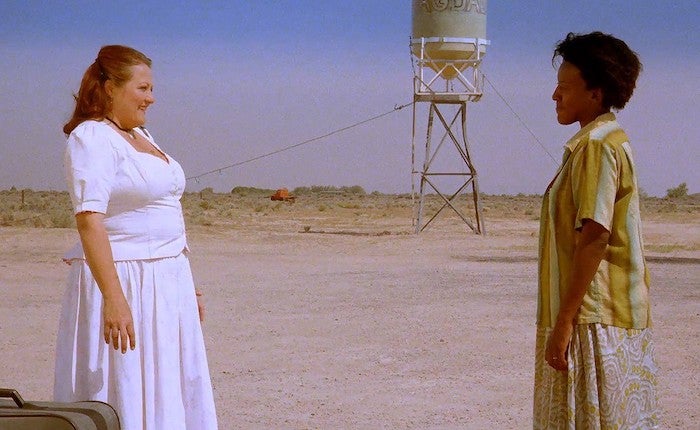 Bagdad Cafe


Mark Quigley, John H. Mitchell Television Archivist
Shot in 70mm and originally intended to only be screened in that format on the big screen, Jacques Tati's acclaimed masterpiece Playtime (1967, where to watch) stands today as a work of essential cinema that demands viewing however possible. Employing visionary production design and cinematography, Tati reimagines the geometric perspective of M.C. Escher and the patterns of Piet Mondrian as jumping off points to create an uber-modern Paris made of a seemingly infinitive maze of glass, polished metal and neon. With a mise-en-scène so wide and complex that the viewer (joyfully) can barely take in all of the details, Tati (and his beloved Monsieur Hulot character) gently comments on modernity, social snobbery, and ultimately, the triumph of human connection amid the trappings of artifice.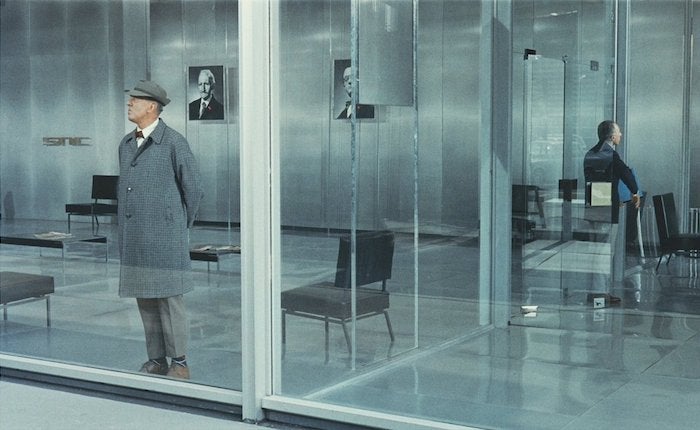 Playtime


KJ Relth, Film Programmer

Tragically, the number of feature-length Westerns directed by women can quickly be counted on fewer fingers than we have and, with very few exceptions, that lopsided authorial representation has been mirrored on screen. Enter Kelly Reichardt and her first period piece, Meek's Cutoff (2010, where to watch), a subtle, minimalist tale of three pioneer families traversing the Oregon Trail in 1845. Though Michelle Williams' Emily wears a bonnet that literally obstructs her full field of vision (think The Handmaid's Tale), she is still able to keenly observe the men around her as their decisions grow less rational by the hour. Like Days of Heaven, the nuances in skylight and landscape are gorgeously captured by Reichardt's lens as the band's seemingly unending path unfolds before them. A film as much about the beautiful yet brutal countryside as it is a searing judgment of Manifest Destiny.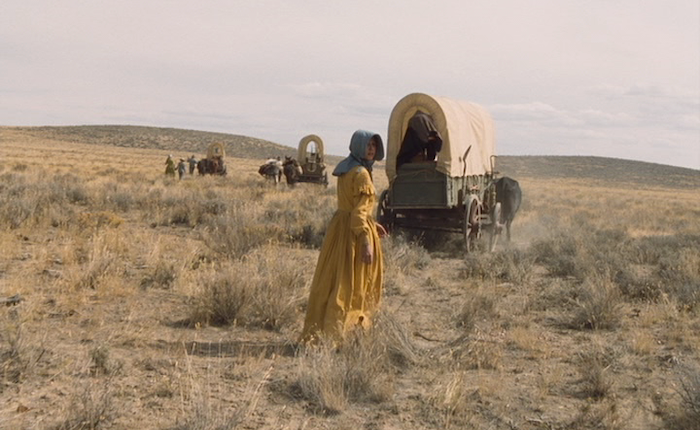 Meek's Cutoff


Todd Wiener, Motion Picture Archivist
Dersu Uzala (1975, Criterion Channel): The stark splendor and vast expanses of the Siberian wilderness act as a background for Kurosawa's Oscar-winning tale of a unique and unwavering allegiance between two opposite souls. Epic in scope, but emotionally and spiritually intimate, this masterfully mounted production follows the true story of Russian Captain Arsenev's unlikely bond with an eccentric frontiersman named Dersu Uzala. The beautiful cinematography and striking score highlight the themes of industrial development versus the titular character's mystical relationship with nature and the land. Of Uzala, Arsenev states early in the film, "he also had a beautiful spirit. He considered the needs of a person he didn't know, and likely would never meet." Timely.
Dersu Uzala


Paul Malcolm, Film Programmer
March of the Penguns (2005, where to watch): French director Luc Jacquet's documentary about the Emperor Penguins of Antarctica, as narrated by Morgan Freeman, was the sleeper hit of 2005 and is still guaranteed to elicit "oohs" and "aws" of wonderment and delight from viewers whatever their age. Its striking images of the hardy creatures trudging across vast ice fields to reach their ancestral breeding grounds or huddled together in a wind-swept glacier valley may also tempt some to find in this enduring cycle of survival a few ready-made analogies for our current situation: the extreme conditions requiring a communal response, and all. Of course, the filmmakers indulge heavily in unpardonable anthropomorphism themselves but their sentimental fancies are never enough to blunt the brute and beautiful indifference of nature on display. And if that doesn't grab you, just stare longingly at the majestic views of Antarctica, the only continent currently without a confirmed case of coronavirus.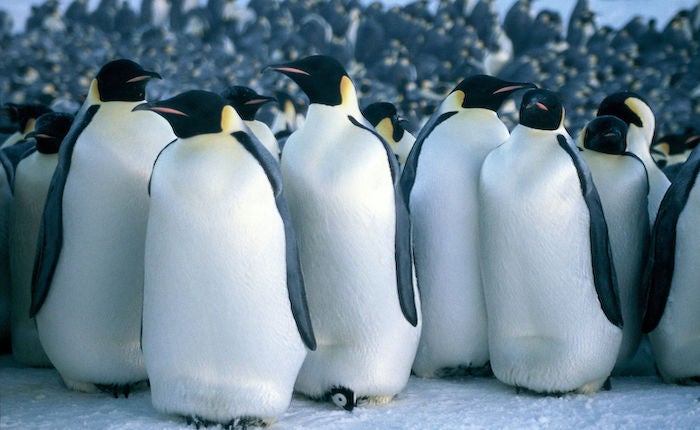 March of the Penguins