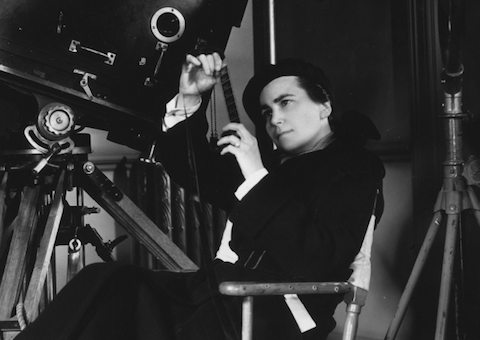 Dorothy Arzner


2020 marks the centennial anniversary of the ratification of the 19th Amendment to the Constitution that gave women the right to vote in the United States. This legal landmark, and especially during an election year, is an opportunity to recognize the struggle and achievements of generations of women that have shaped this country. It is also a chance to reflect on how cultural organizations work to archive these valuable histories, as an act of institutional activism. The importance of preserving women's moving image work is key to the UCLA Film & Television Archive's mission of ensuring that visual culture is safeguarded and made accessible to a broad and diverse audience of students, scholars, educators and the general public. Here are some stunning film and television examples—across genres and modes of production—of women's work that the Archive has restored and preserved over the years.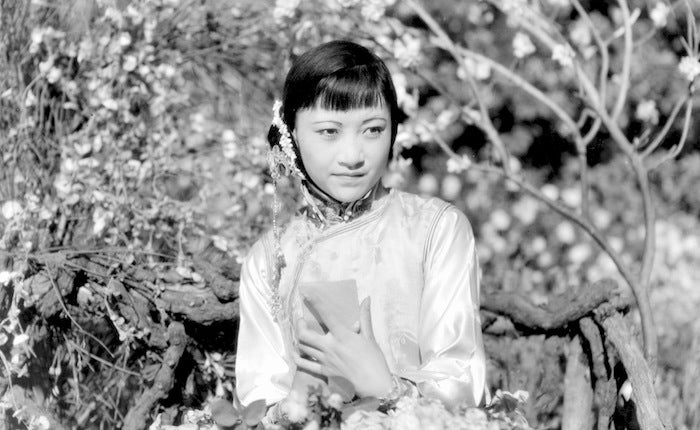 Anna May Wong in The Toll of the Sea


Anna May Wong landed her first major starring role at age 17 in The Toll of the Sea (1922), the first feature film to use Technicolor's innovative optical engineering process for color film printing. In addition to this landmark technical achievement, which rendered more natural colors, reviewers marveled at the stirring performance of its Madame Butterfly-like heroine. Wong became the world's first Chinese American movie star, gracing the pages of fan magazines alongside Gloria Swanson and Rudolph Valentino, but it was a stardom confined by Hollywood's racial typecasting. In the late-1920s, she found greater artistic freedom in English, French and German films. She explained: "I was so tired of the parts I had to play. Why is it that the screen Chinese is nearly always the villain of the piece, and so cruel a villain—murderous, treacherous, a snake in the grass. We are not like that." (source). Wong also made history as the first Asian American to be the star of a television series, The Gallery of Madame Liu Tsong (DuMont, 1951), which is tragically considered lost.
The Toll of the Sea was restored by the Archive and YCM Laboratories in 1985. Watch the film and read a detailed production history on the National Film Preservation Foundation website.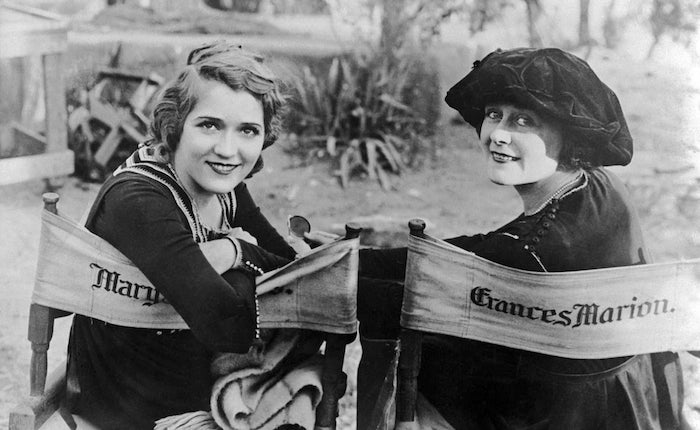 Mary Pickford and Frances Marion on the set of The Love Light


Frances Marion, who began her work in early Hollywood as an actress and scenario writer, came to be one of the film industry's most prolific, respected and highest-paid screenwriters. During her remarkable career that spanned the 1910s-1940s, Marion wrote for more than 300 films, won two Academy Awards and helped found the Screen Writers Guild. In 1921 she partnered with her best friend, film star and mogul Mary Pickford, to write and direct The Love Light for Mary Pickford Productions/United Artists. With this tale of an Italian farm girl who falls in love with a German spy, Marion and Pickford set out to make more complex the actress' well-known celebrity persona as "America's sweetheart" by adding to the character a heroic romanticism.
The Love Light was restored by the Archive and will eventually be remastered and released in 4K, in partnership with the Mary Pickford Foundation.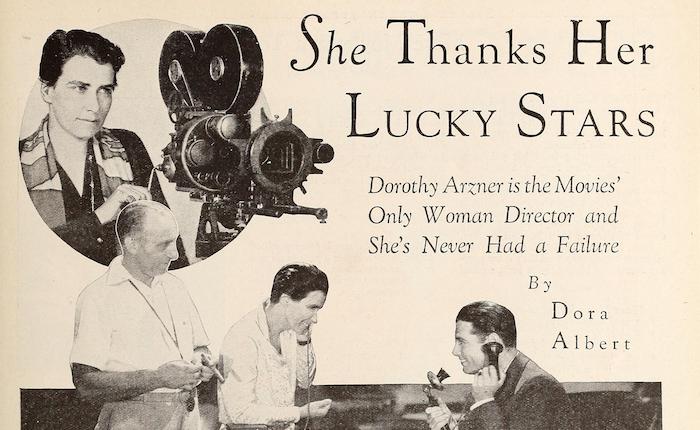 1931 profile of Dorothy Arzner in Silver Screen magazine


Dorothy Arzner was the only woman director able to sustain a career during the classic studio era until she made her final film, First Comes Courage in 1943. Arzner began her career in the late 1910s typing scripts, before quickly moving into cutting and editing and eventually becoming chief editor for Realart Studio. She edited and filmed parts of Paramount Pictures' Blood and Sand (1922), starring mega heartthrob Rudolph Valentino, after which she continued editing and wrote scripts for notable directors such as James Cruze and actress/filmmaker Dorothy Davenport Reid. In 1927, Arzner directed her first film for Paramount, the silent Fashions for Women. Historicized as a "star maker" for her work with female stars (including Lucille Ball, Claudette Colbert, Joan Crawford, Katharine Hepburn and Rosalind Russell), Arzner's first sound film featured "It Girl" Clara Bow (also making her talkie debut) in The Wild Party (1929). Films restored by the Archive are: The Red Kimona (1925, directed/produced by Dorothy Davenport as Mrs. Wallace Reid, adapted screenplay by Arzner), The Wild Party (1929), Anybody's Woman (1930), Sarah and Son (1930), for which Ruth Chatterton received an Academy Award nomination for Best Actress, Honor Among Lovers (1931), Working Girls (1931) and Merrily We Go to Hell (1932). Dorothy Arzner was a lecturer in the UCLA Department of Theater Arts in the 1960s; her papers are held at the UCLA Library Special Collections. 
The Red Kimona is available in a Blu-ray/DVD box set (First Women Filmmakers) and streaming through Kino Lorber, remastered from the UCLA restoration. A new 4K digital transfer of Dance, Girl, Dance (1940) (not from UCLA) will be released on Blu-ray/DVD by the Criterion Collection in May.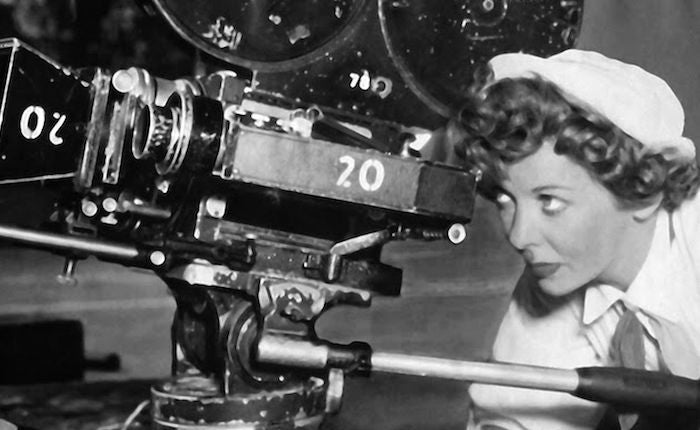 Ida Lupino


Actress turned independent writer/director/producer Ida Lupino followed Arzner's singular era as the lone woman directing feature films in Hollywood. Lupino, well-known for acclaimed roles in High Sierra (1941) and On Dangerous Ground (1951), harnessed her star power to set up an independent production company, The Filmakers, with her then-husband Collier Young. Lupino cited Italian neo-realism as inspiration for The Filmakers' investment in small social melodramas rooted in domestic crisis like teen pregnancy in Not Wanted (1949), polio in Never Fear (1950), and rape in Outrage (1950). In 1953 Lupino directed and co-starred in The Bigamist (1953), which was restored by the Archive. Traveling salesman Harry (Edmond O'Brien) is married to Eve (Joan Fontaine) when he meets Phyllis (Lupino). Lupino, as director, paints Harry in honest terms laying bare his missteps as a man, while allowing the audience to decide for themselves the moral fate of this empathetic trio.
A newly issued Blu-ray set with four of the director's pictures (not from UCLA) is available through Kino Lorber.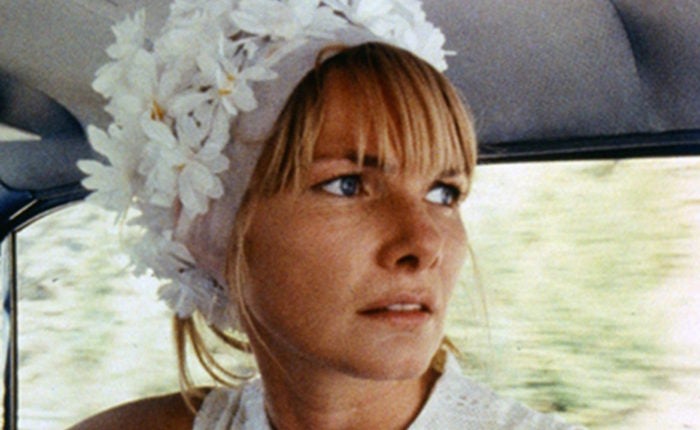 Barbara Loden in Wanda


American neo-realism continued to emerge in the splintered post-studio landscape of the 1970s and early 1980s in myriad independent production cultures. Barbara Loden, who was known for her Tony Award-winning performance in After the Fall (1964) and her supporting role in Splendor in the Grass (1961), made in 1970 the low-budget feature Wanda, which she wrote, directed, produced and starred in. Loden's directorial debut tracked its main character, an aimless young woman played by Loden, across a bleak and rural Pennsylvanian landscape captured by Nicholas T. Proferes' patient and impressionistic cinematography. The film won the International Critics Prize at the Venice Film Festival that year. Former UCLA film preservationist Ross Lipman's story of, in 2007, stumbling across 16mm reels of Wanda in stacks of films on their way to the dumpster as a result of Hollywood Film and Video's closing is legendary.
The UCLA restoration is available on Blu-ray/DVD and streaming through the Criterion Collection.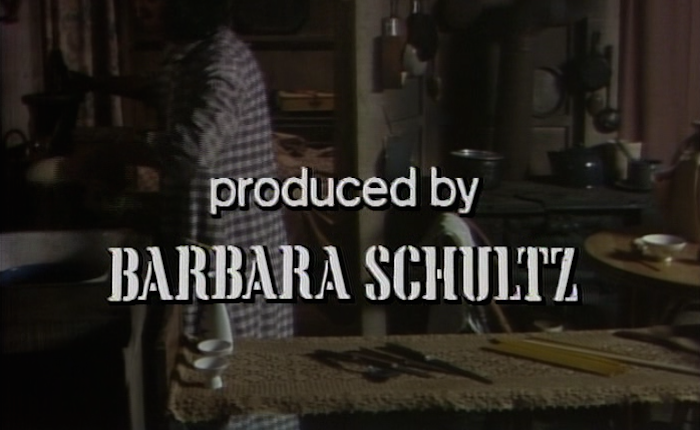 Visions: "Gold Watch"


Jacqueline Babbin and Barbara Schultz were two of the very few women of their generation to build long and prolific careers in television's executive ranks. In 1969, serving as executive producer, Schultz launched CBS Children's Hour with the episode "J.T.," produced by Babbin and written by Jane Wagner, a heart-wrenching tale about a lonely African American youth (Kevin Hooks) in Harlem. This compassionate drama elevated children's television programming and received a Peabody Award. Schultz produced the progressive, artistically ambitious and critically acclaimed KCET/PBS series Visions (1976-1980): the episode "Gold Watch" (1976) was written by Momoko Iko and based on her family's experience of racial prejudice and incarceration during WWII. One of the many shows Babbin produced was the 1973 ABC series Classic Ghosts, which had a predominantly female crew including directors Lela Swift and Gloria Monty. Babbin went on to win an Emmy Award in 1976 for producing the mini-series Sybil, starring Sally Field.
The Archive has preserved a number of these important works, which are available for viewing by appointment at the Archive Research and Study Center. (Please note that ARSC is currently closed until further notice).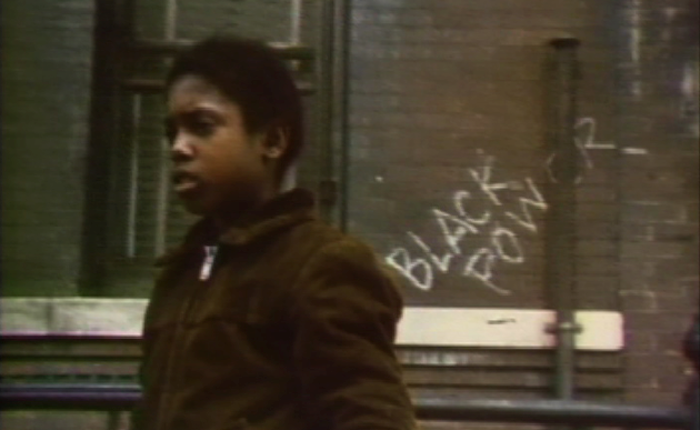 CBS Children's Hour: "J.T."


Some of the most powerful depictions of women's work on screen have been portrayed by Kaycee Moore. In 2011, the Archive, with support from the Getty Foundation's Pacific Standard Time grant, undertook the L.A. Rebellion initiative to preserve and celebrate films made by a collective of African and African American students at UCLA during the 1960s through the Reagan era. Moore is a key figure to this influential independent film movement. In 1977, she made her feature film debut in Charles Burnett's Killer of Sheep, where she plays an unnamed wife struggling to connect with her husband (Henry Gayle Sanders), who is depleted by a brutal job working in a slaughterhouse. Moore's next feature was Billy Woodberry's Bless Their Little Hearts (1983), where she portrays a mother keeping her family afloat while her husband (Nate Hardman) is perpetually unable to find work. Moore brings dignity and vulnerability to these powerful performances of women striving to find compassion and recognition in adult relationships as they teeter under the burden of emotional and economic hardship. Killer of Sheep and Bless Their Little Hearts were added to the National Film Registry in 1990 and 2013, respectively.
Both titles are available through Milestone Films, remastered from the UCLA restorations: Killer of Sheep (DVD), Bless Their Little Hearts (DVD and streaming).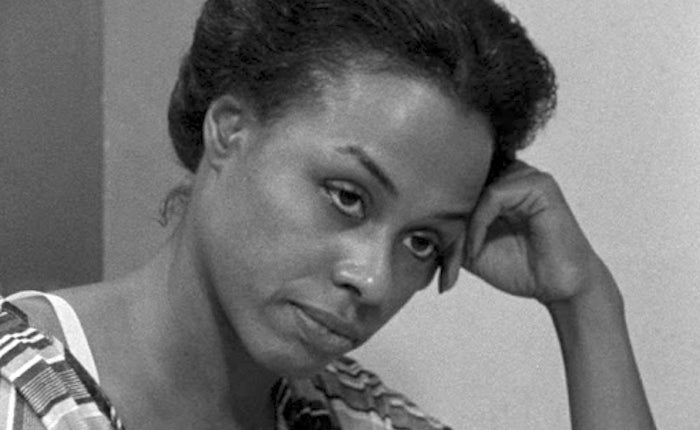 Kaycee Moore in Bless Their Little Hearts


The Archive's preservation work would not be possible without the support of foundations and individual donors. Learn about how you can make a contribution here.

—Maya Montañez Smukler, Archive Research and Study Center Officer; Jennifer Rhee, Digital Content Manager