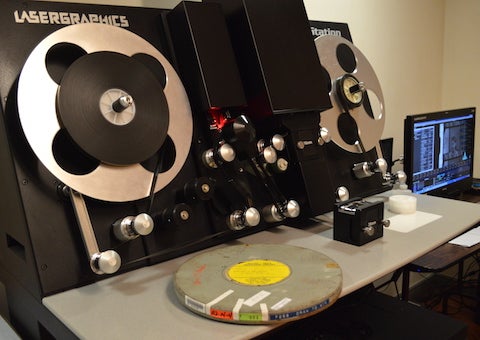 UCLA Film & Television Archive digital lab
For his latest research project, television historian David Schwartz (co-author of The Encyclopedia of TV Game Shows) is tracing celebrity appearances in more than 200 game shows from 1950 to 2000. "Many of the greatest entertainers and significant people in history have appeared on game shows," notes Schwartz. "Five U.S. Presidents, famous athletes, and the inventor of electronic television, Philo Farnsworth, appeared on the medium he created."
But much of that history has been lost. "Game shows have been broadcast since the first day of commercial television in 1941, but they're one of the more poorly preserved parts of television history," says Schwartz. "Prior to 1957 almost all game shows were broadcast live, and after the introduction of videotape, shows were recorded and then erased, as the tapes were reused to record other shows. Like early motion pictures, there is only a small percentage of early television that still exists."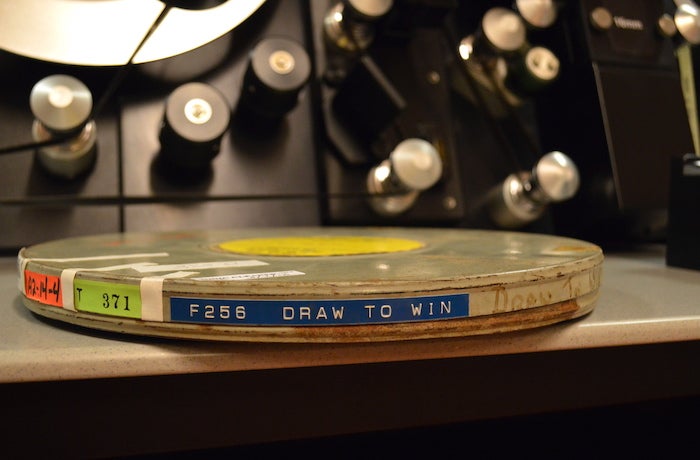 16mm kinescope of Draw to Win (1952)
His quest led him to the Archive Research and Study Center (ARSC), which coordinates access to UCLA Film & Television Archive's vast moving image holdings, including more than 160,000 television programs. Among these is a 16mm kinescope of Draw to Win (1952), a short-lived picture charade show that was filmed in New York for CBS. Panelists tried to identify people, objects and slogans depicted in a cartoonist's sketch. Home viewers submitted their own ideas and were rewarded with $25 if they were able to stump the panelists.
"When a research request comes in, the film is pulled and prepped before a digital copy is made," says Randy Yantek, the Archive's Digital Lab Manager. "This 16mm kinescope of Draw to Win was shrunk over 1% and has vinegar syndrome, so scanning was the only real option." A Lasergraphics ScanStation was used to create a 2K resolution scan of the 16mm film. "In the digital lab we tweak and define the contrast, the black and white levels and any color levels, and make them as true as possible to the original broadcast," explains Yantek. Finally, a DVD of Draw to Win will be available for viewing by appointment at the Archive Research and Study Center.
"These shows reflect a form of entertainment that the public has loved," says historian Schwartz. "By transferring Draw to Win and other shows to a format that allows researchers and fans to view a piece of television history is an important part of passing down our culture."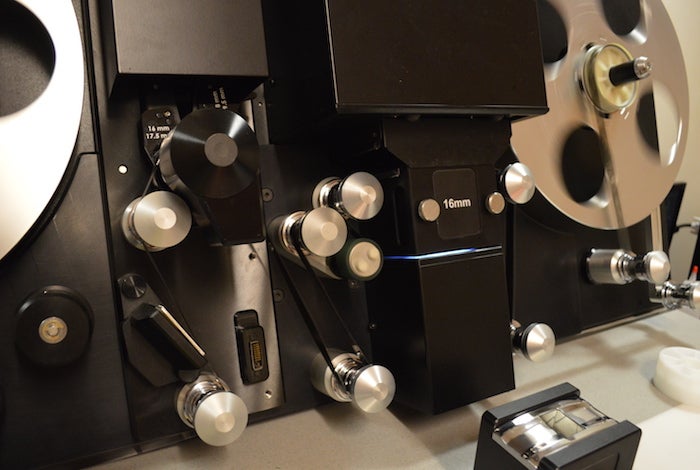 Photo credit: Jennifer Rhee.


As a non-profit organization, the Archive depends on the support of grants, foundations and individual donors.
Learn about how you can make a contribution to the Archive Research and Study Center here.