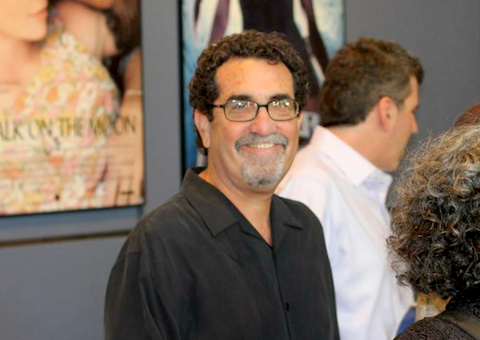 With great fondness and gratitude we announce the retirement of our colleague Dan Einstein, who has been the television archivist at UCLA Film & Television Archive for a remarkable 40 years.  Since 1976, Einstein has overseen the growth of the television collection from its beginnings as a small operation of several thousand items to one of the most significant holdings of television in the world, encompassing more than 160,000 programs and documenting the entire course of broadcast history.  Treasures in the collection include technical milestones and donations from Hallmark, Jack Benny, Milton Berle, Carol Burnett and Loretta Young.  Einstein's first major project was cataloging the 200 kinescope recordings of The Jack Benny Program that were acquired by the Archive.  In 1989 he was honored by the Television Academy with an Emmy for "Outstanding Achievement in Engineering Development" for the two-year-long restoration of the landmark television specials, An Evening with Fred Astaire (1958), Another Evening with Fred Astaire (1959) and Astaire Time (1960).  Since then, Einstein has guided the preservation of more than 500 television programs, mostly produced between the 1950s and 1980s, and ranging from nationally broadcast drama, comedy and variety shows to documentaries, public affairs and news programs made by local stations.  Over the years he has shared these television rarities with audiences, curating public programs at the Billy Wilder Theater and other venues.  Einstein has also authored two volumes of Special Edition: A Guide to Network Television News Documentary Series and Special News Reports (Scarecrow Press, 1987 & 1997), as well as articles on television and film for Emmy Magazine, Television Quarterly, Camera Obscura, Magill's Survey of Cinema and other publications on media history.
"Over a 40-year period, Dan Einstein almost single-handedly created the UCLA Film & Television Archive television collection.  We in the Archive and anyone interested in television history owes him a huge debt of gratitude for his energy, passion and perseverance." — Jan-Christopher Horak, Archive director
"I've had the great pleasure of being Dan's office neighbor for most of my UCLA career.  Dan's television knowledge is unparalleled.  The Motion Picture Office receives many inquiries from venues trying to support their programs with unique TV content.  Dan was always quick to help out with the very complicated and frustrating aspects of television exhibition and rights clearance.  His incredibly friendly and unwavering curatorial support will be greatly missed." — Todd Wiener, motion picture archivist
"In addition to the extensive curatorial accomplishments of his sterling career, Dan has also quietly been an instrumental facilitator of research access to the Archive's collections.  Literally hundreds of books, articles and dissertations have been researched at UCLA thanks to Dan's tireless efforts as a key team member in the complex, often labor-intensive processes that move Archive master prints and videotapes from vault shelf to researcher access.  His mentorship has been invaluable and he has set the bar high for us to continue in the same spirt of dedication to the Archive's mission." — Mark Quigley, manager, Archive Research and Study Center
"Dan is the best colleague any of us could ever hope to work with, and a true friend.  He is responsible for everything we as an Archive have accomplished in television, and he has laid the foundation for everything we hope to accomplish in the years and decades ahead.  That is a legacy to be proud of." — Eddie Richmond, curator
Read our interview with Dan Einstein from March 2017.
Learn more about the television collection.

Watch a 1998 episode of Visiting...with Huell Howser featuring Dan Einstein and a tour of the Archive.


Television host Huell Howser interviewing Dan Einstein on Visiting...with Huell Howser.  Watch the episode.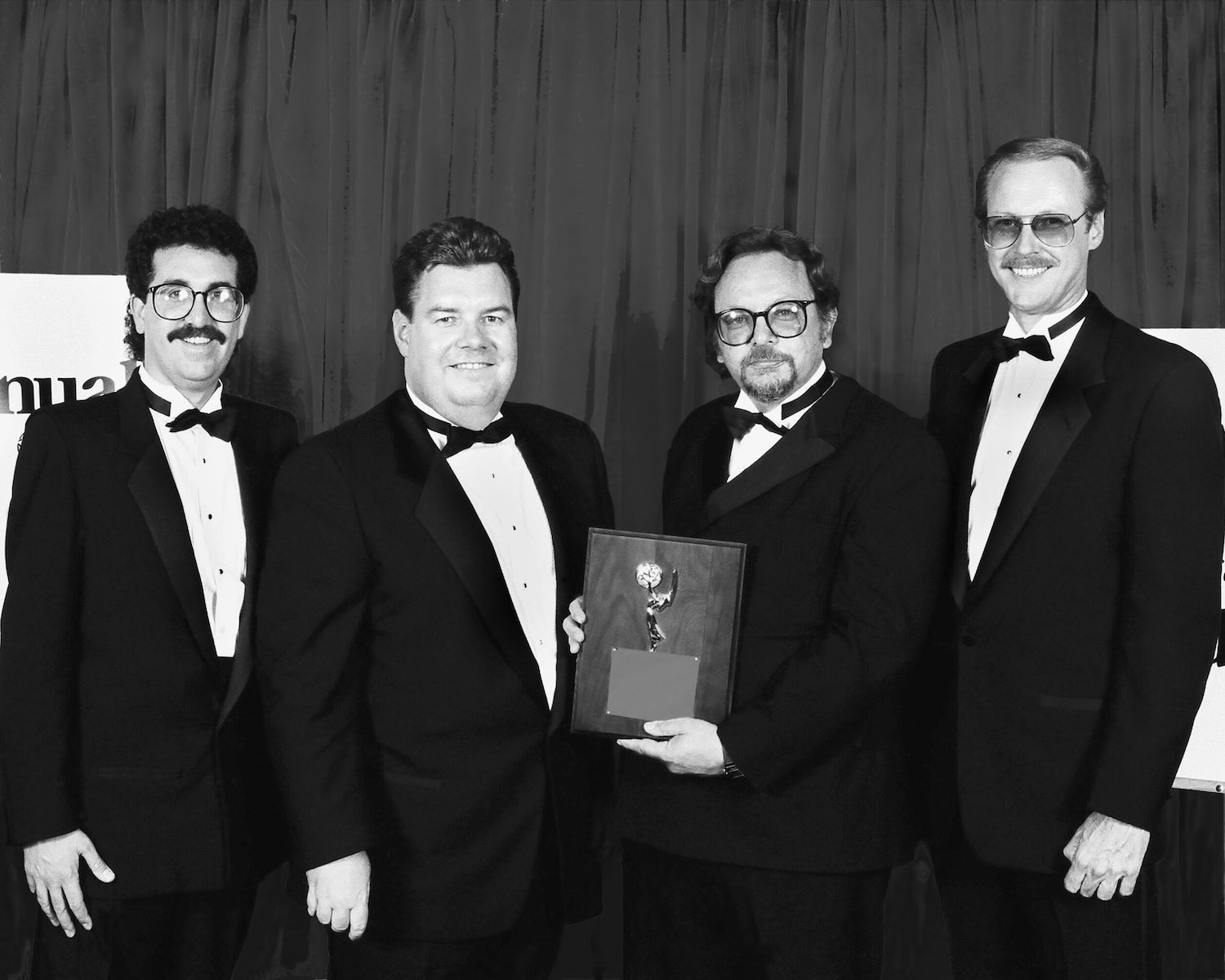 Einstein, Ed Reitan, Robert Rosen and Don Kent at the Creative Arts Emmy Award ceremony in 1989.
2-inch quad videoreels in the television collection.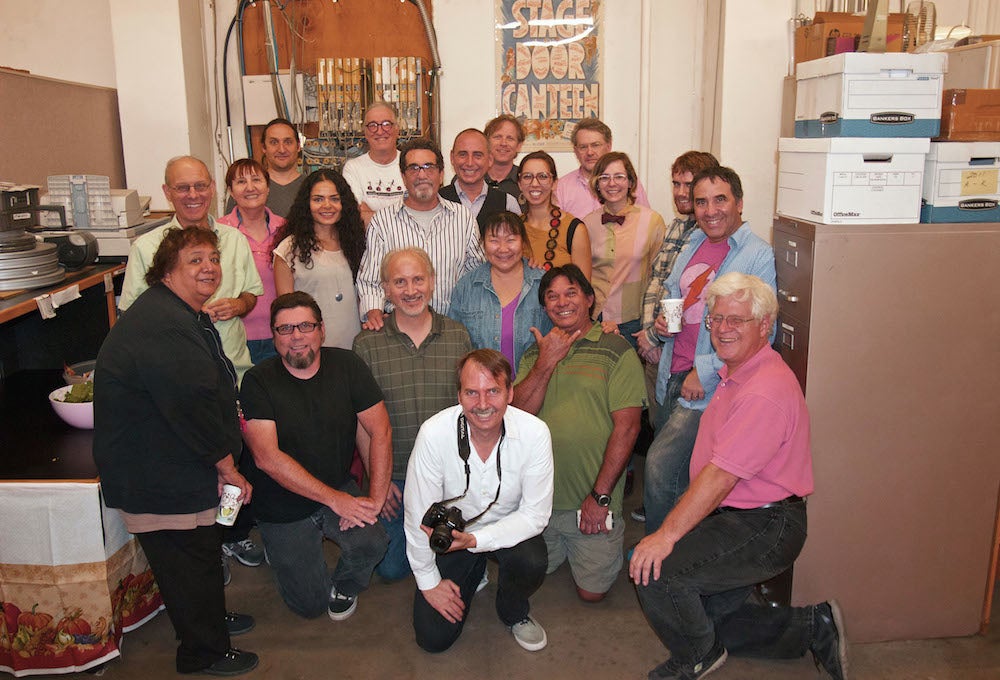 Einstein and the Archive team at its former Hollywood office.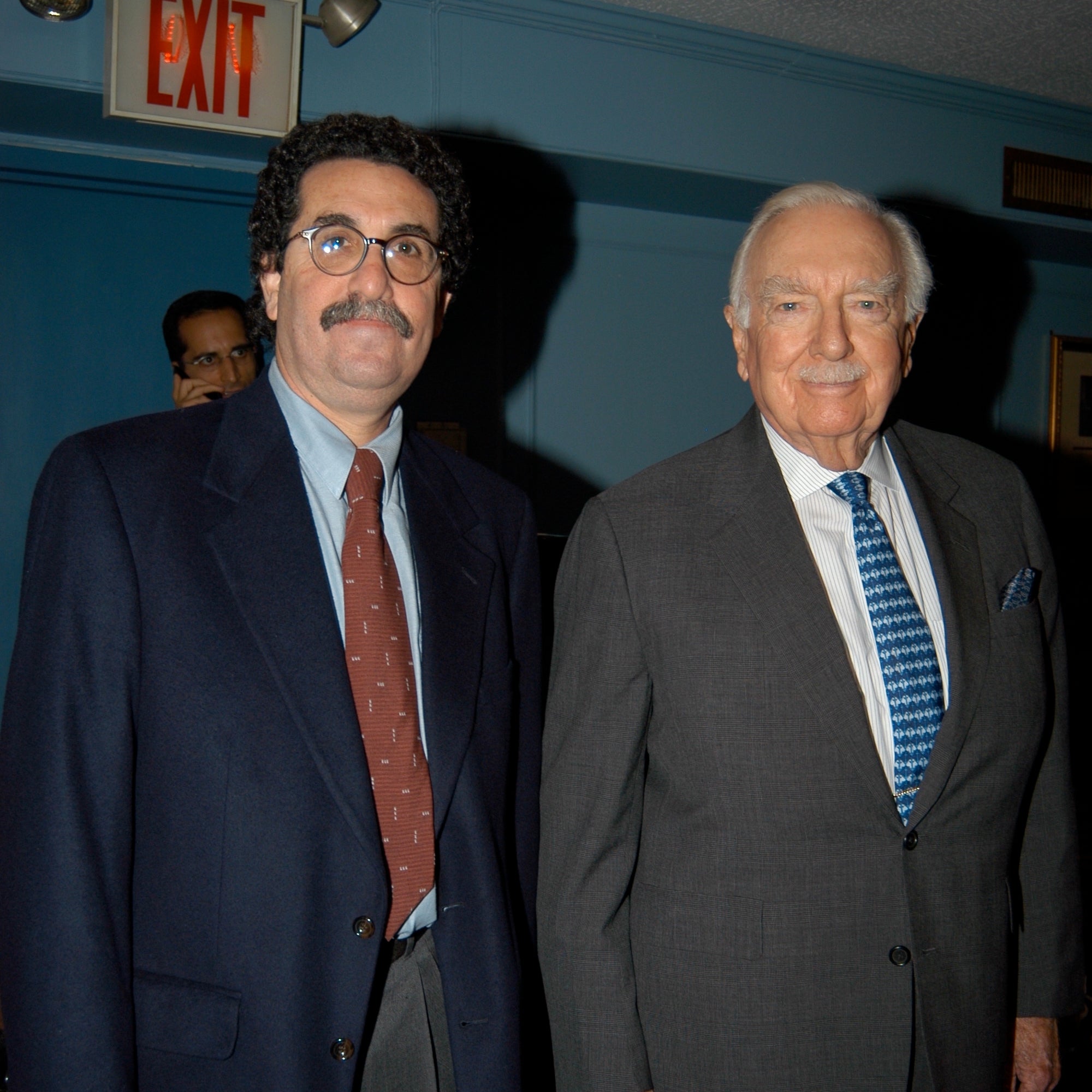 Einstein with legendary news anchor Walter Cronkite.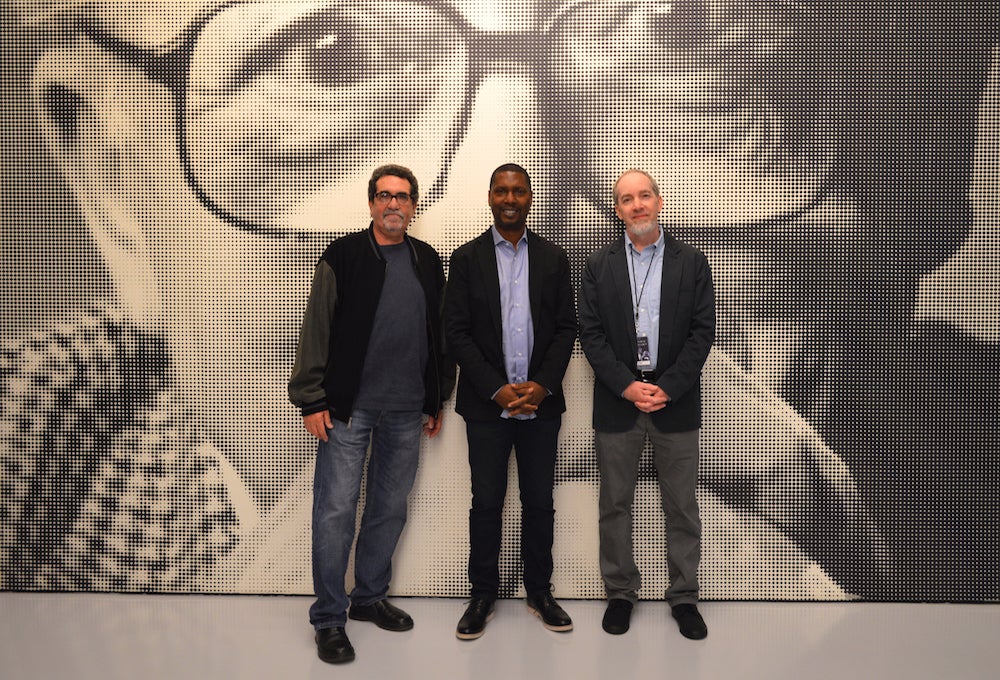 Einstein with CBS Children's Hour: "J.T." (CBS, 1975) actor Kevin Hooks and Mark Quigley at the Billy Wilder Theater in March 2017.
Einstein with motion picture archivists Steven Hill and Todd Wiener during the FIAF (International Federation of Film Archives) tour of the Archive in May 2017.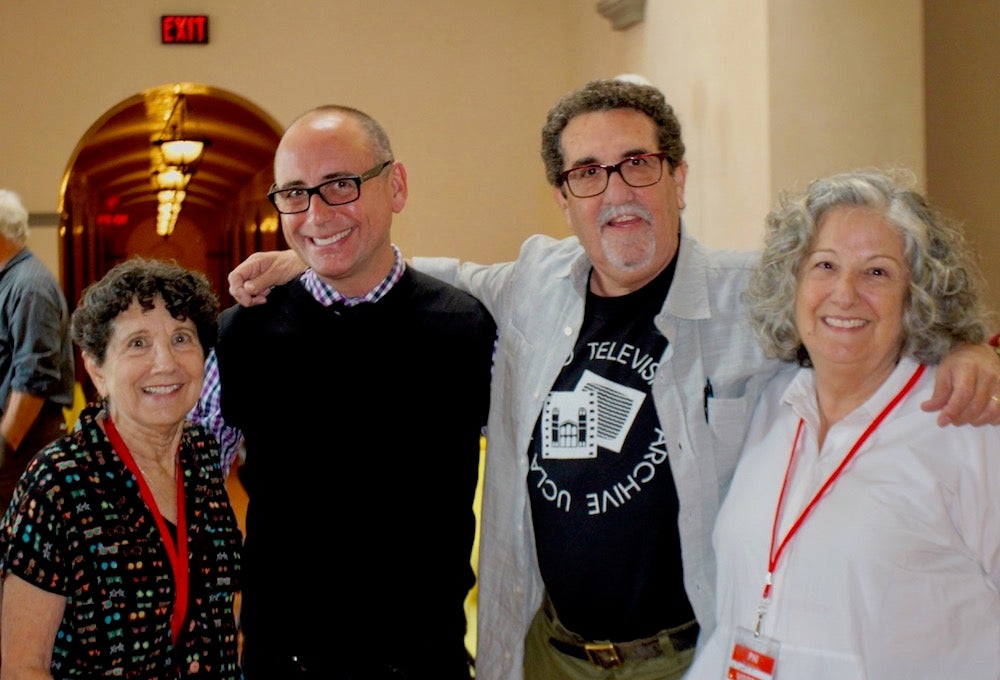 Einstein with his sister, Todd Wiener and Marsha Goodman at his retirement party in October 2017.
Retirement party with Einstein and Archive curator Eddie Richmond.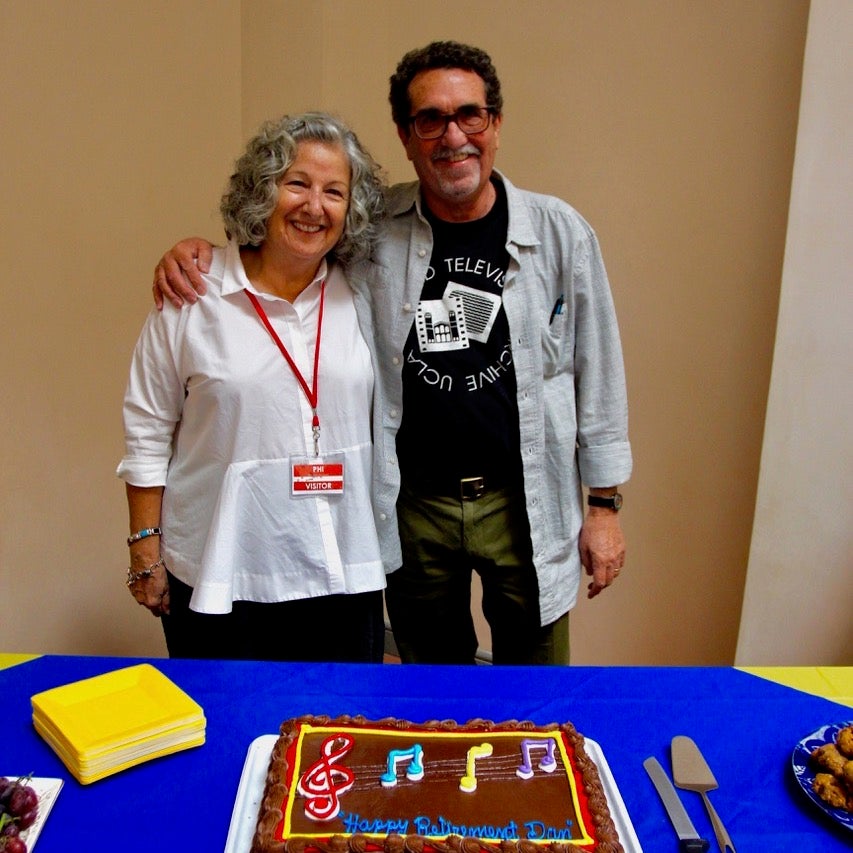 Retirement party with Einstein and wife Marsha Goodman.