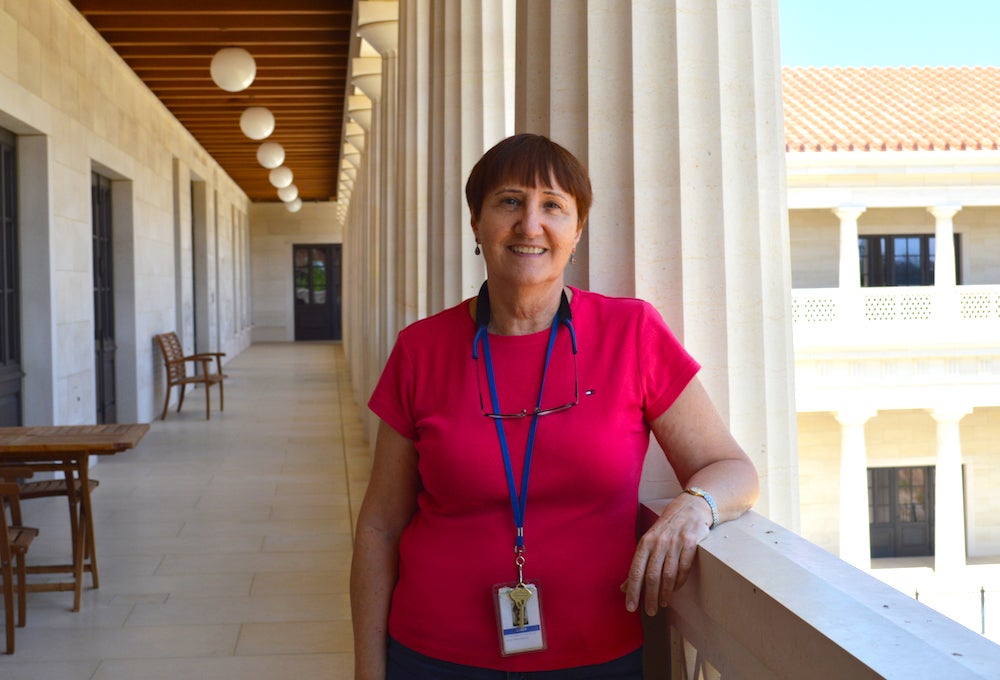 In this series of interviews, we highlight the diversity of work being done behind the scenes at UCLA Film & Television Archive to preserve and showcase the history of moving images.
 
How did you become involved with the Archive?
I went to film school at the University of São Paulo, and after I graduated I worked in film production and post-production until I was invited to work at the Fundação Cinemateca Brasileira, the film archive in São Paulo, and that's where I found my true calling.  I was there for a few years, always keeping an eye on FIAF (International Federation of Film Archives) and reading about film preservation.  I had this dream of working one day for an institution like UCLA and preservationist Bob Gitt – known among film preservation circles as "the Pope of film preservation."  When I moved to the U.S. the first thing I did was knock on the Archive's door.  In 1989 I started at the Archive as a lab assistant in the shipping office, and later became Bob Gitt's preservation assistant.  In 1998 I became the vault manager, and since then I moved up to Collection Services Manager, then Senior Collection Services Manager, and now Head of Collections.


Tell us about your role as Head of Collections.
I have the final responsibility for all the assets in the collection, from intake, inventory, input in the database, to management of the physical assets, which involves full control of the media for permanent storage and for circulation within and outside the Archive, including preparation of films for exhibition.  It requires continuous management of the storage space, with the allocation of assets into specific vaults, and the condition assessment of not only safety and nitrate film, but video as well.  It is also my responsibility to ensure the Archive's compliance to all local, state and federal regulations for the storage, handling and disposal of nitrate film, which is classified as a hazardous material.  Managing the collection is a team effort, with a lot of cooperation among the Collection Services staff and other departments as well.  I could not do this job without a very knowledgeable and reliable staff, who share all that responsibility with me, namely Associate Head of Collections Lisa Fuguet, and Collections Coordinator Matt Hewitt.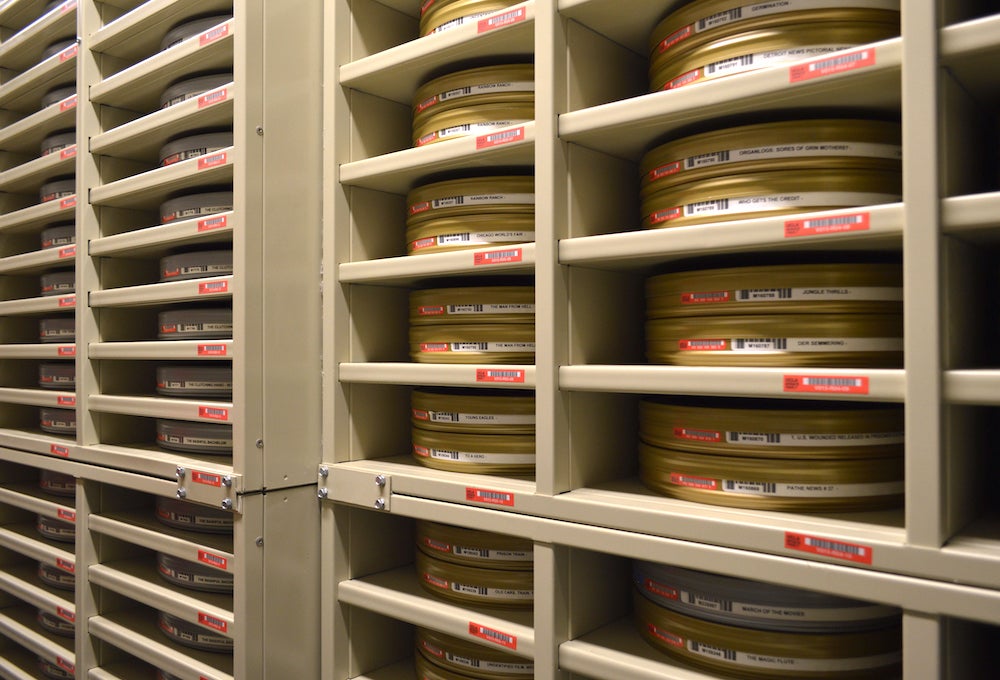 Nitrate film vault


What do you most enjoy about your work?
I feel sometimes like a rabid dog that bites and doesn't let go of a specific problem.  If a material is not in its location, where is it?  You have to think of the span of this collection: we've had it since the mid-1970s, a time when there were no computers and our "database" was a card file, and as the collection grew we had to move or spread into different locations.  Now we deal with complex data entry across multiple databases and have to reconcile them all, but fortunately we finally have all our collection under a single roof, which makes it easier to manage.  Being able to trace back the history of an asset to find it is for me a very enjoyable part of the job.


What are the major challenges of overseeing the collection?
The collection grew very quickly in the past 10 to 15 years.  Many photochemical labs, which were also responsible for keeping the elements for independent producers and directors, had to shut down.  Before they did, they knocked on our door, looking for a home for the films that went unclaimed.  The Archive took up the responsibility for saving those "orphan" films, so there was a period when we accepted the deposit of 50 to 60 pallets of films at a time.  Now, as we're approaching full storage capacity, we have to be very careful in accepting more material for deposit, and more aggressive in culling the collection, checking multiple copies and selecting the best ones to retain, but always with the knowledge and permission of the depositors.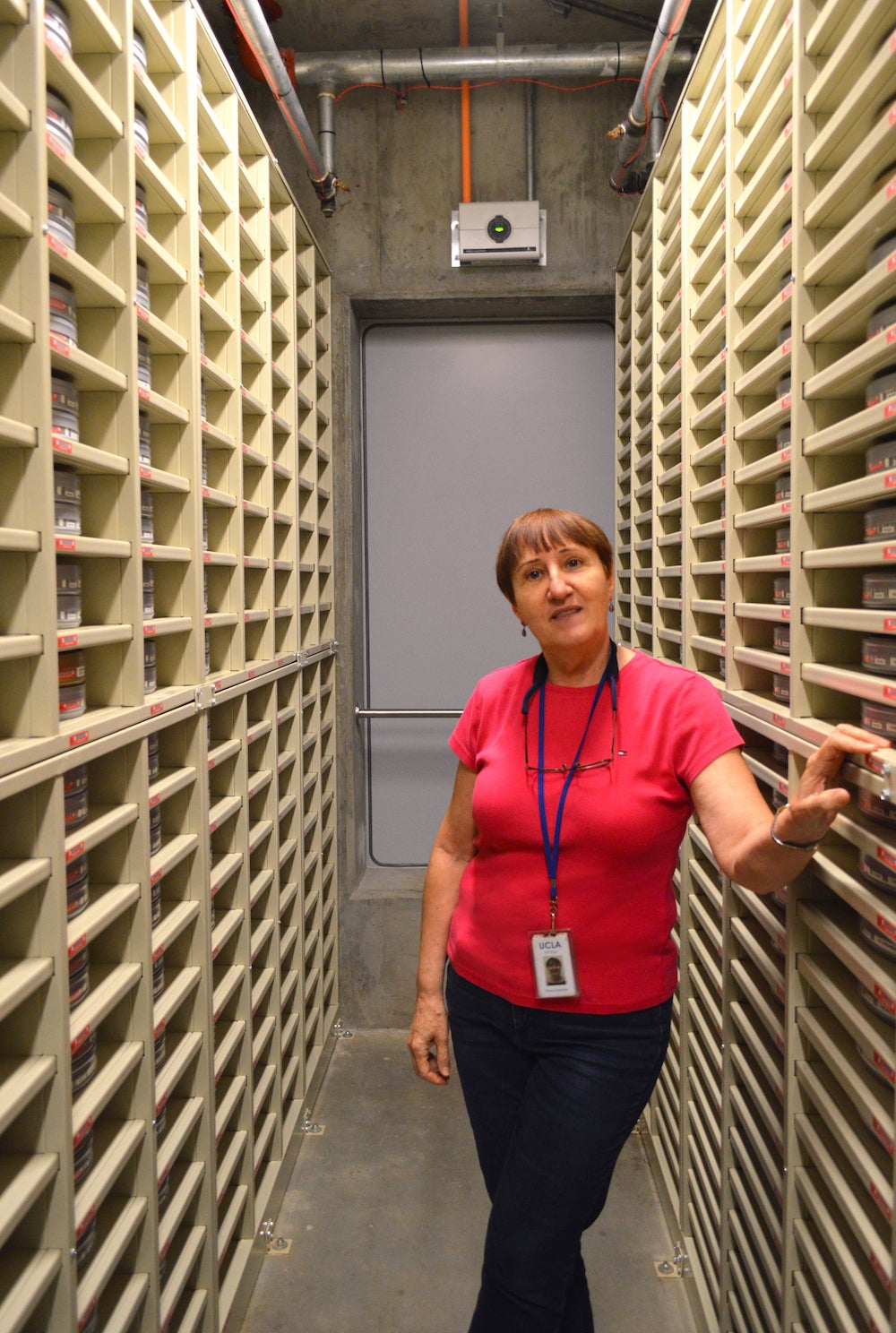 What is the process of finding a nitrate print that is safe to project?
First we have to pull the film and inspect it, checking for damage.  Nitrocellulose film will shrink and warp with time, and there is an acceptable level of shrinkage that will allow the film to be projected – no higher than 1%.  Beyond that, there is a high risk of damaging the film perforations during projection, or even breaking the film.  If it's not too shrunken, we assess the wear and tear on the film and the quality of the image.  The film may have perforations chewed up, broken edges, too many splices, or sections of the film removed for one reason or another.  We check and count every splice in each reel, to make sure they are still holding and there's not too many. That will reduce the risk of breakage during projection.  It takes two to three times more effort to prepare nitrate film for exhibition than safety film.  We have to make sure that every nitrate print meets our safety standards before we approve it for projection. We can't run any risks.
Those are some of the many reasons why the screening of nitrate film has become so rare.  Another is the current state-of-the-art storage conditions we now keep the nitrate film in: cold and dry.  They will preserve the film longer, but they also increase mechanical shrinkage beyond what occurs during the normal aging process, and once the film shrinks it doesn't come back.  So what we're experiencing is that more and more nitrate films are becoming too shrunken and unsuitable for projection.  When I started working at the Archive in the late-1980s, we knew that films made before 1928 were mostly too shrunken to screen.  A few years later, films made before 1932 had become too shrunken.  To be able to screen nitrate films safely we had to select them later and later in the production date.  Today, if the film was struck between 1938 and 1940 we may already have problems with shrinkage.  We can no longer screen them, but we can still save them to be duplicated, now or later, with film printing equipment that can handle shrunken film or with scanners that do not use the film perforations in their drive mechanism.


Could you share some fond memories of working at the Archive?
Moving the collection to the new facility in Santa Clarita was the most challenging project but very enjoyable to the end.  It was an all-hands-on-deck effort involving the whole staff, but particularly the Collections staff, who were in charge of guiding the movers and making sure that every media item was being place in its assigned shelf, in the right vault.  Now we have all our media collection in one single storage facility instead of three or four, which makes it much more accessible for use and maintenance.
I also have happy memories of working in preservation and handling very early films – Vitagraph films from the early 1900s, some multi-colored with stencils, some tinted and toned.  I felt like a jeweler, the films were as precious to me as diamonds in my hands.  Working on more than 100-year-old films to make sure they could still be duplicated and enjoyed by people was very gratifying.


What is your favorite film or television show?
I'm very pro-classical American and my favorite is To Kill a Mockingbird (1962).  I can watch it over and over and over again.  The voice of the little girl telling that fabulous story about discrimination and the fight for justice, I get emotional just thinking about it.