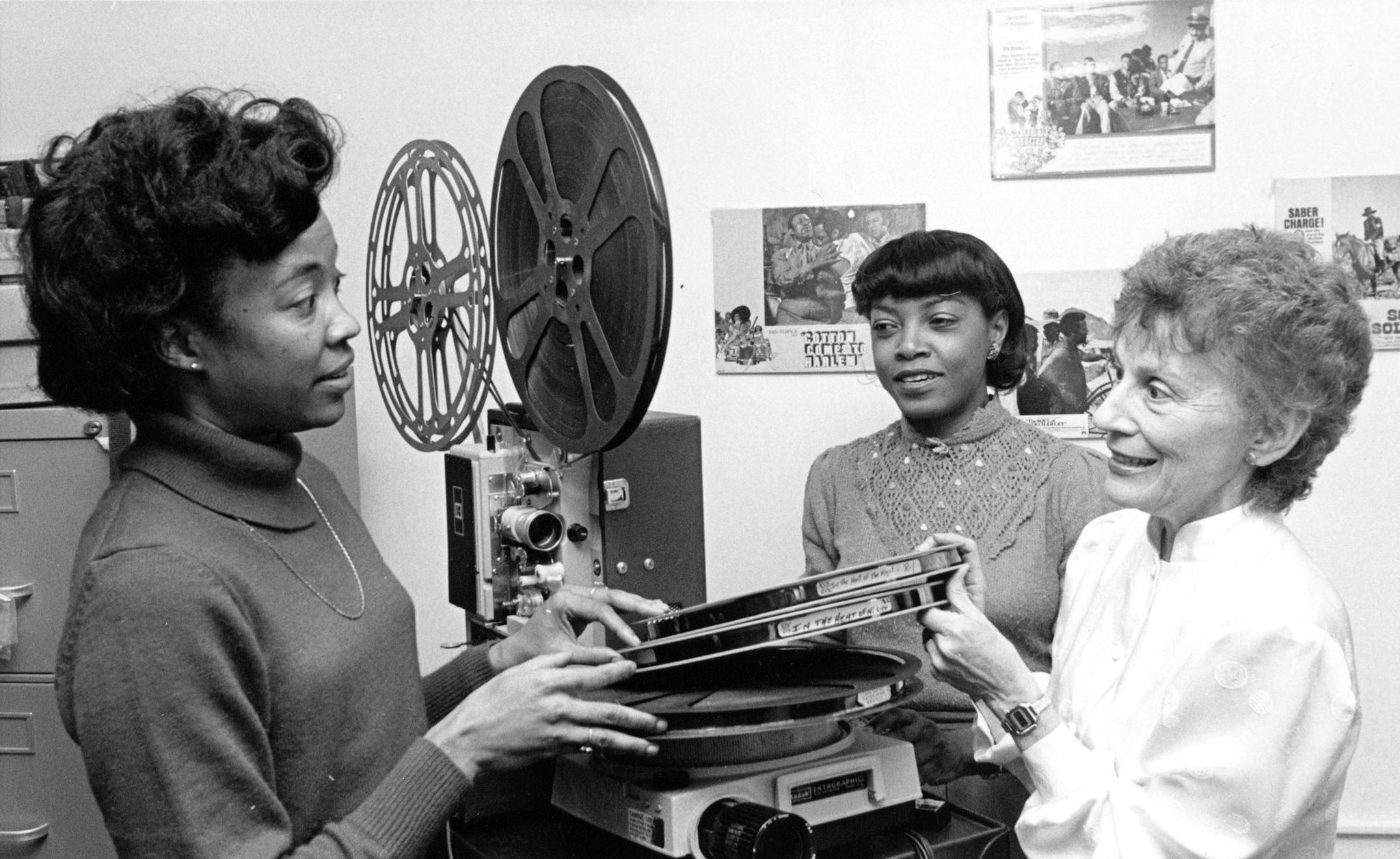 Black Film Center/Archive founder Phyllis R. Klotman (right).
We are saddened to learn of the passing of Phyllis R. Klotman, founder of the Black Film Center/Archive at Indiana University, Bloomington, a pioneering archive dedicated to the research and preservation of films by and about African Americans.  In addition to leading the center for 18 years, Klotman was an emeritus professor in the department of African American and African Diaspora Studies.
Klotman was instrumental in the preservation of works by early black filmmakers, such as Oscar Micheaux, who sought to counter the racial stereotypes perpetuated by The Birth of a Nation (1915).  Her contributions to black film scholarship also include the founding of Black Camera: An International Journal, bringing exposure to contemporary black filmmakers, as well as documenting numerous oral histories.  In an interview with the New York Times, acclaimed L.A. Rebellion filmmaker Charles Burnett remembered Klotman as "one of the first to preserve black independent films" and as a source of encouragement.
Learn more in the New York Times obituary.
View the Black Film Center/Archive's tributary photo gallery.