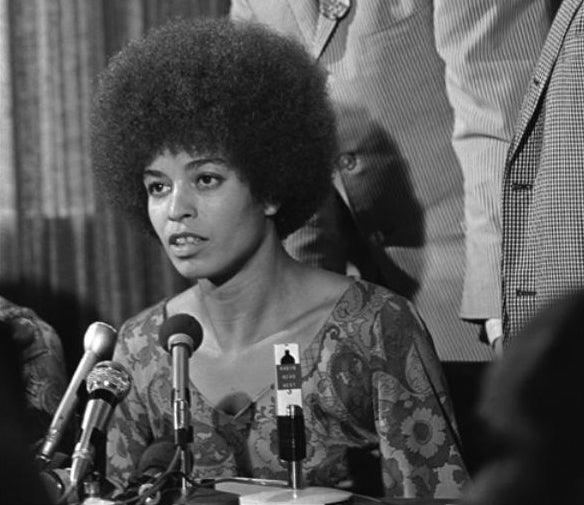 On May 8, political activist and former UCLA professor Angela Davis spoke in Royce Hall at UCLA, 45 years after being fired by the UC Board of Regents over her affiliation with the Communist Party.
Davis, who gained notoriety for her radical political beliefs, taught several classes at UCLA in the 1969-70 academic year, before the controversial decision to dismiss her from her teaching position.  Davis was later arrested in conjunction with the murder of a California judge, a crime for which she was acquitted.  A documentary about her arrest, Free Angela and All Political Prisoners (2012), was directed by Shola Lynch and includes footage licensed from UCLA Film & Television Archive.
Davis became an inspiration to many, and was especially influential for several of the L.A. Rebellion filmmakers.  Films such as Tamu, Hour Glass (1971) and Child of Resistance (1972) were directly inspired by Davis.
Her recent lecture at UCLA centered around her beliefs on prison abolition and feminism.  In a May 6 interview with the Los Angeles Times, Davis speaks in depth about these issues.
Aside from her lecture, Davis is also currently teaching a UCLA graduate seminar in gender studies.
—Staci Hogsett, UCLA Moving Image Archive Studies.